Drug companies and benefit managers throw punches over drug prices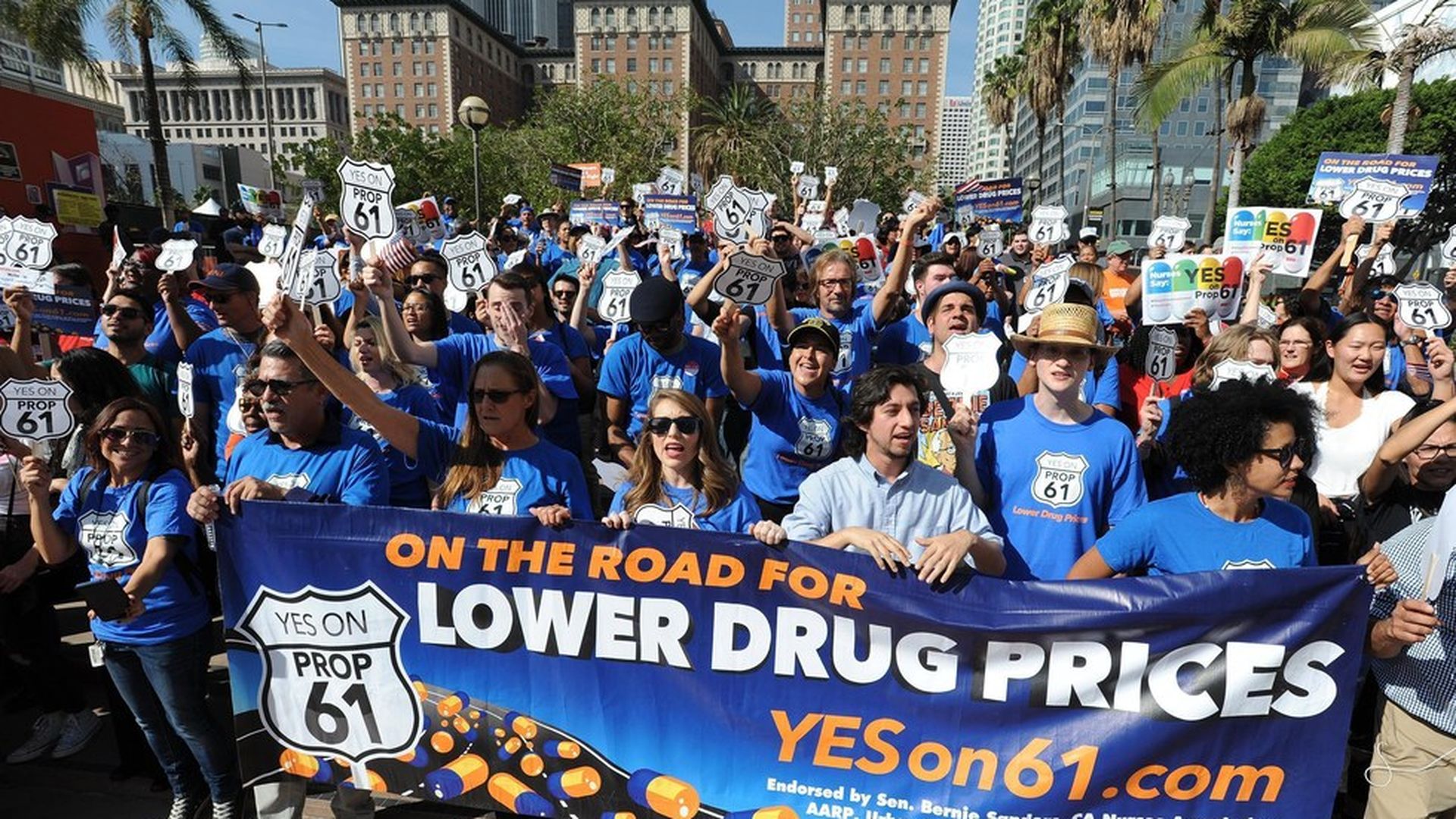 Pharmaceutical companies and pharmacy benefit managers are pointing fingers at each other to explain why patients are spending more out of their own wallets for their prescription drugs. The latest battle revolves around the list prices of drugs.
PhRMA's jab: A report Wednesday from the main drug industry lobbying group, Pharmaceutical Research and Manufacturers of America, said half of out-of-pocket spending by people with commercial health insurance on brand-name prescription drugs comes from deductibles and coinsurance. Those are based on the drug's higher list price and do not factor in negotiated rebates. The health plans and pharmacy benefit managers "do not share these discounts with patients who pay a deductible or coinsurance," PhRMA said.
The counterpunch: The Pharmaceutical Care Management Association, which represents pharmacy benefit managers, quickly defended itself by saying the "simplest, most obvious way for drugmakers to reduce costs and improve access is to cut their prices."
Between the lines: Both sides raise valid concerns. Drug companies ultimately decide the prices of their products, and if they want patient cost-sharing to be lower, it would come at the expense of higher premiums. However, the middlemen are demanding bigger rebates in exchange for putting drugs on their formularies, which encourages drug companies to keep prices high to give bigger rebates. It's a vicious cycle on both ends of a profitable system.
Go deeper