Driving today: the Bloomberg Global Business Forum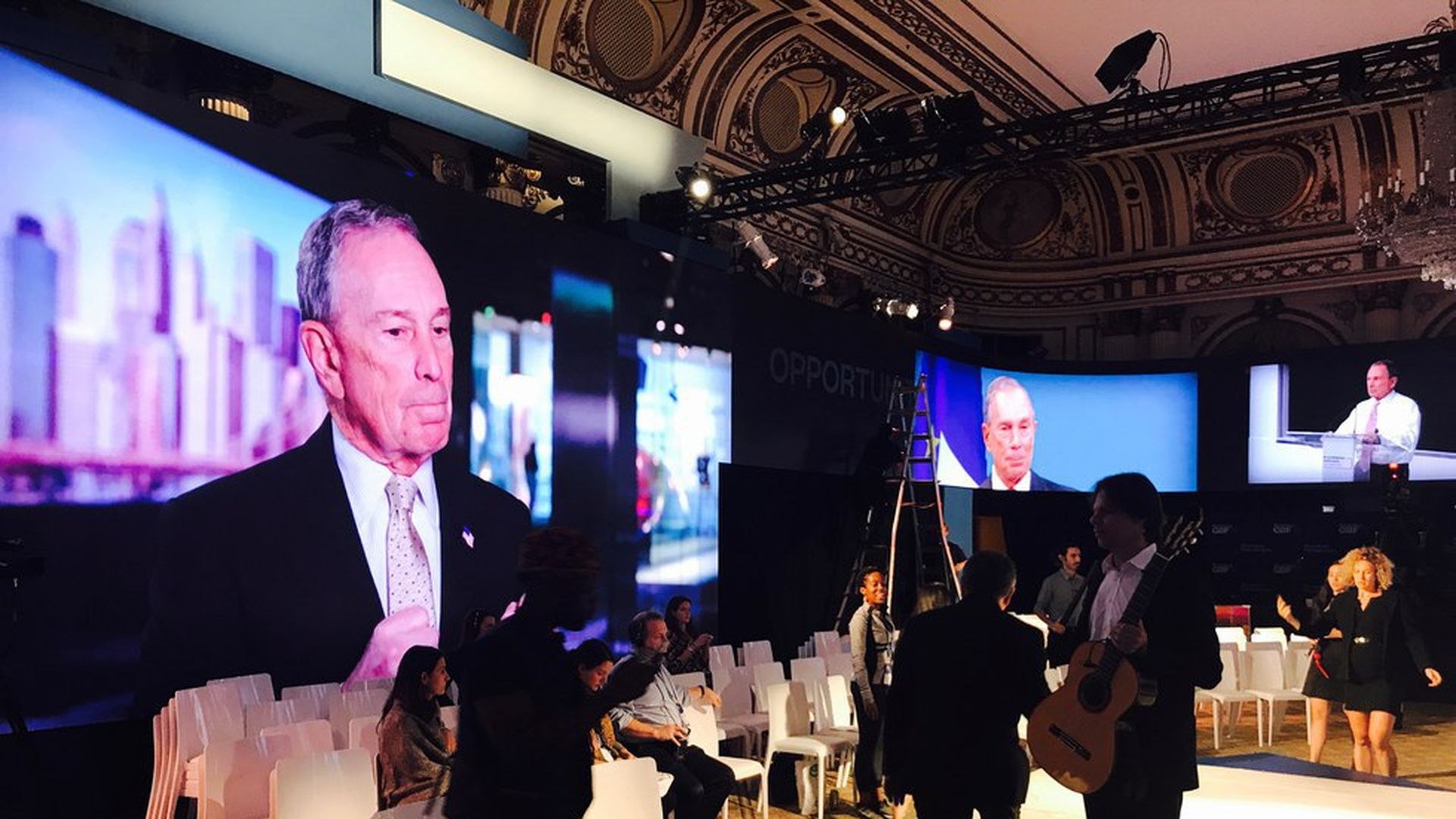 Basketball legend LeBron James will open today's first-ever Bloomberg Global Business Forum, at the Plaza Hotel in New York, with a taped video for world leaders: "We all know the world needs us to step up. ... Great leaders emerged during the darkest, most difficult times for a simple reason: They were needed."
Axios is one of only two U.S. media partners for the event, giving us exclusive access and insights that you'll see all day here in the Axios stream, including my afternoon interview with former New York Mayor Mike Bloomberg. The lineup includes Bill Clinton, Apple's Tim Cook, Alibaba's Jack Ma and French President Emmanuel Macron.
A twist: The Bill and Melinda Gates Foundation is holding a competing event nearby — the inaugural Goalkeepers, featuring remarks and Q&A with former President Obama.
Mike Bloomberg will leave his forum to speak at the Gates event, and Bill Gates will leave his event to speak at Bloomberg's.
Pulling back the camera ... "The US Government-In-Exile Has A New President: And Mike Bloomberg has a big new platform," by BuzzFeed Editor-in-Chief Ben Smith: "Bloomberg is reviving part of the [Clinton Global Initiative's] original role as a kind of US government in exile."
"The former New York mayor is inheriting not a conference, but a platform for an alternative American diplomacy."
Bloomberg, in an emailed comment: "Actions taken by the private sector, while not replacing official diplomatic channels, can often carry more weight than words spoken (or tweeted) by public officials."
Why it matters: "This isn't the first project Clinton has passed off to Bloomberg; that was the Clinton Climate Initiative. ... Bloomberg's new stage is a sign that ... the former mayor is likely just getting started."
Go deeper