Driving the day: Netanyahu's White House visit
Amid all the distractions, President Trump today gets to focus on something he had been looking forward to: meeting Israeli Prime Minister Benjamin Netanyahu at the White House.
This is Trump's fourth foreign-leader visit in his first month in office:
The White House message: "This ... will be the first of many between the WH and PM as we work toward peace in the Middle East."
Key quote: "This relationship will be a stark contrast to the last eight years."
Message President Trump will convey: "Hosting Prime Minister Netanyahu at the White House reaffirms the unbreakable bond between the United States and Israel, built on our shared values and the deep friendships of our people. The President has made it clear: The United States stands in solidarity with Israel, particularly in the face of terrorism and there is no daylight between us."
The schedule:
Greeting (11:50 a.m., South Portico, along with both first ladies)
Guest Book signing
Joint press conference (Noon, East Room)
Private meeting (12:40 p.m., Oval Office)
Bilateral meeting (1 p.m., Oval Office)
Working lunch (1:45, Cabinet Room)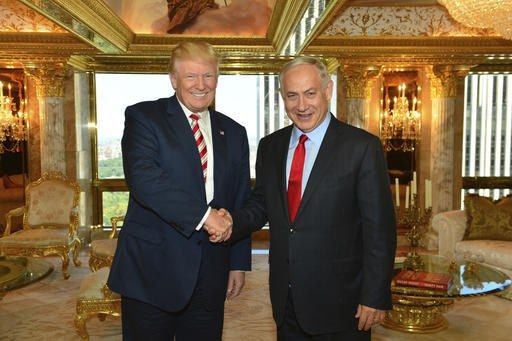 Go deeper