Driverless car makers hire hackers for protection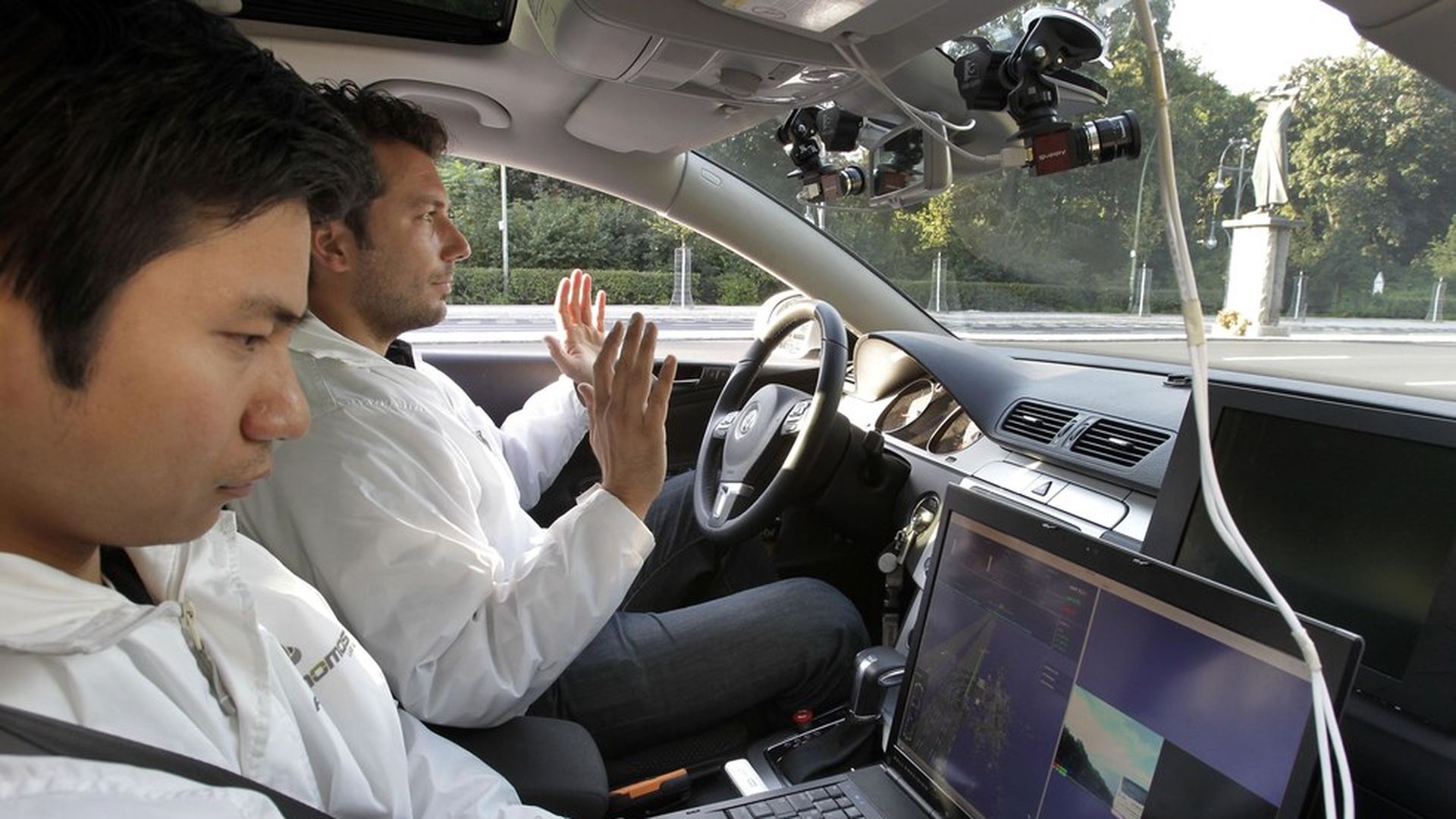 Cars aren't just cars, but "data centers on wheels," which will be aggressively targeted by hackers, security researcher Marc Rogers tells NYT. Back in 2015, his firm hacked into a Tesla Model S with a connected laptop, and he says that it's just a matter of time before driverless cars can be hacked wirelessly.
Specialists like Rogers are in high demand, both by car companies on the defense and others with less pure motivations, like a Chinese app company, which Rogers says approached him following the hack in order to purchase his findings. (It wanted to use the discovery to surreptitiously install itself on Tesla's dashboard.)
Why it matters: The biggest fear is that these cars will be hacked for violent ends. That's why companies in the driverless car space, from Uber and Apple to GM and Fiat-Chrysler, are hiring hackers to find vulnerabilities in their own code.
Go deeper