Driver lawsuit against GrubHub gets green light to move forward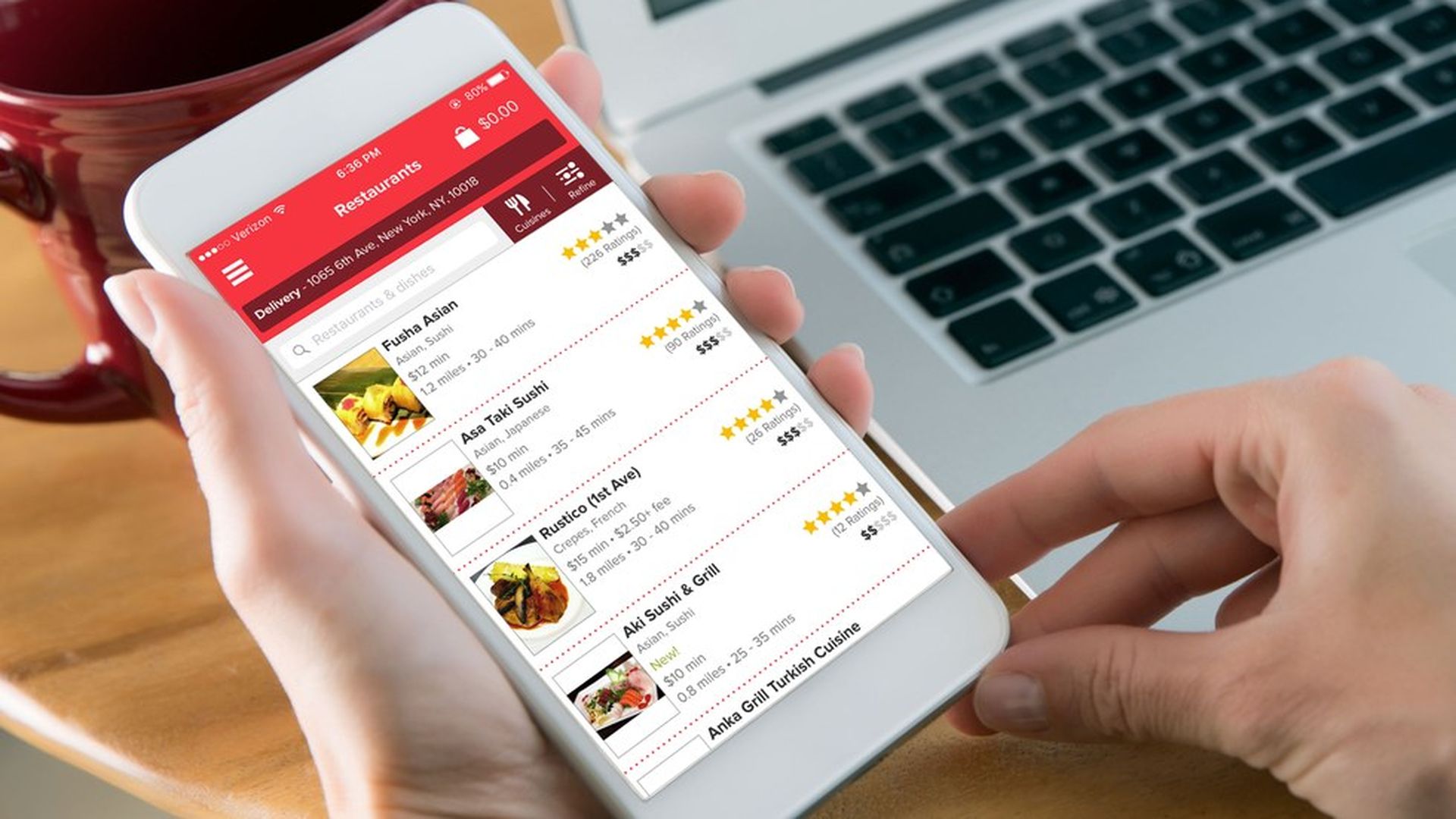 The gig economy's question of whether workers should be classified as employees has a new chance at getting an answer. On Thursday, a San Francisco magistrate judge ruled to let a former driver's lawsuit against food ordering company GrubHub to move forward, as Ars Technica reported. It's now scheduled for a trial in the fall.
Why this matters: Companies that provide on-demand services have long been criticized for classifying their workers as independent contractors instead of employees as a way to avoid providing them with benefits, which are costly, despite many of them working full-time hours. But as more workers shift to freelance work and new business models (and mobile apps) make it possible for industries to rethink labor, we'll need to figure out how companies should interact with their workers.
Unlike other food delivery companies like DoorDash and Postmates, GrubHub's core business doesn't employee drivers — restaurants are responsible for the deliveries themselves. GrubHub's foray into providing delivery for orders from eateries without drivers is a relatively new development to help the company service more merchants.
Go deeper