Don't rush to judgment on Alexander-Murray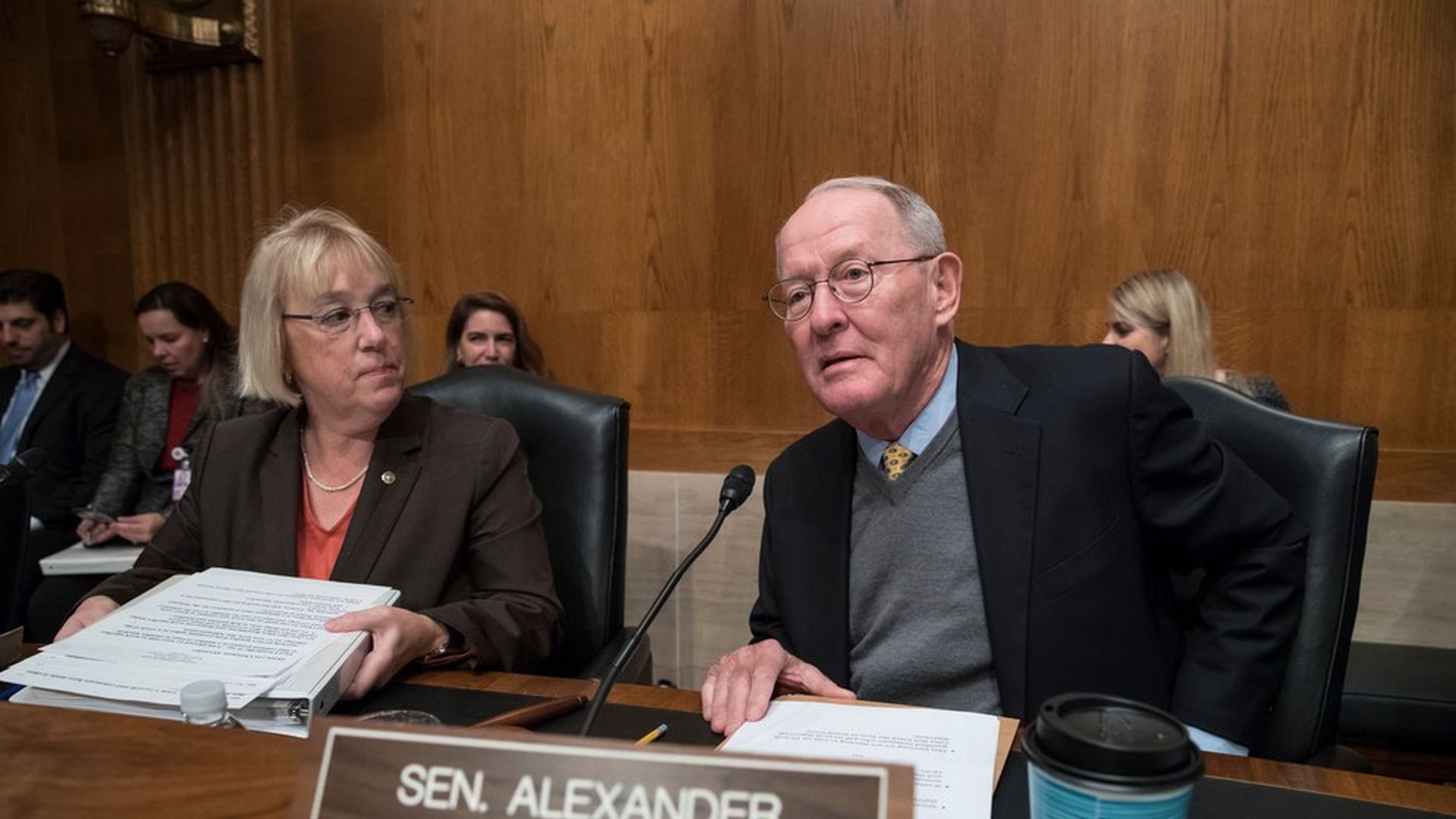 Yes, the Senate's bipartisan Affordable Care Act bill ran into some political roadblocks yesterday. The White House said President Trump, who had taken several positions over the course of the day, is against it. House Speaker Paul Ryan is also against it. And conservatives are against it.
Why it doesn't matter: The story of the Alexander-Murray bill likely won't be over until December, when Congress has to take care of several must-pass bills, in negotiations where Democrats have a lot of leverage.
The December agenda already includes funding the government and raising the debt ceiling — must-pass items that can only pass with a lot of Democratic votes, just like Alexander-Murray.
If Alexander-Murray doesn't pass before then, it's pretty easy to see Democratic leaders insisting on some form of Affordable Care Act stabilization as part of the end-of-year package. And this bill, or something close to it, is likely the best Republicans are going to get.
As one senior GOP aide told to my colleague Caitlin Owens: "At some point McConnell and Ryan will need this."
The catch: The Alexander-Murray bill would guarantee funding for the ACA's cost-sharing subsidies, but it doesn't provide for retroactive payments. So if the bill did pass in December, insurers wouldn't get any help with the financial hit they'll take between now and then. And those losses alone could total $1 billion.
In the meantime, look for Alexander and Murray to roll out a new, bipartisan roster of cosponsors today, along with the official introduction of their bill.
Go deeper