Donna Brazile considered replacing Hillary as nominee in 2016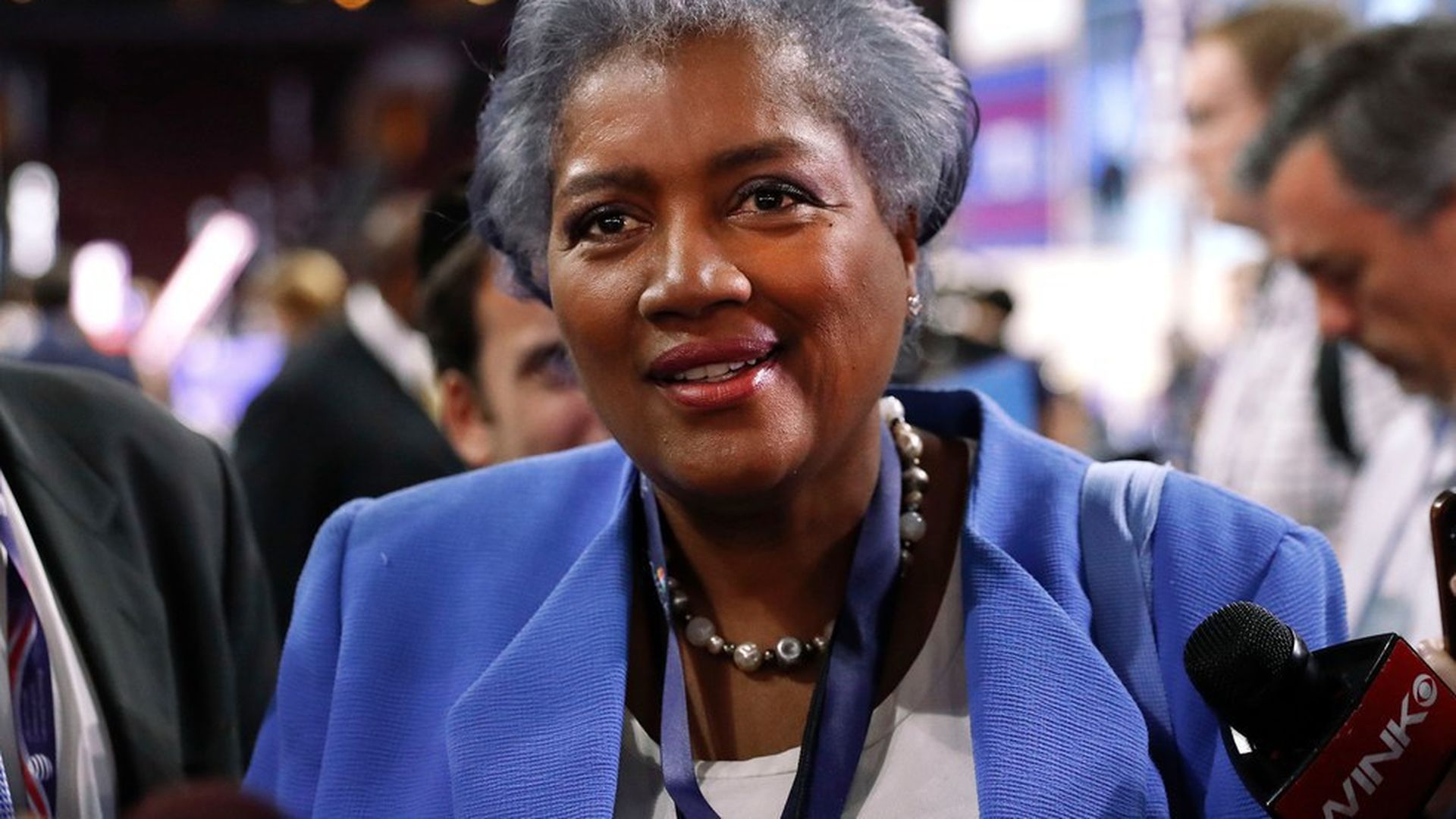 In her forthcoming book, former DNC chairwoman Donna Brazile says she considered replacing Hillary Clinton with Joe Biden as Democratic presidential nominee after Clinton fainted in public in New York City in September of 2016.
Why it matters: Brazile's book has reignited old wounds among Democrats. Her widely-read essay in Politico earlier this week alleged favoritism from the DNC for the Clinton campaign. This new preview from the Washington Post further adds to her characterization of a bad relationship with the campaign.
More highlights, from WaPo's Philip Rucker:
"Brazile writes that she considered a dozen combinations to replace the nominees and settled on Biden and Sen. Cory Booker."
"But then, she writes, 'I thought of Hillary, and all the women in the country who were so proud of and excited about her. I could not do this to them.'"
"The campaign was so lacking in passion for the candidate, she writes, that its New York headquarters felt like a sterile hospital ward where 'someone had died.'"
"Brazile also recounts fiery disagreements with Clinton's staffers — including a conference call in which she told three senior campaign officials, Charlie Baker, Marlon Marshall and Dennis Cheng, that she was being treated like a slave."
"Brazile writes that she inherited a national party in disarray, in part because President Obama, Clinton and Wasserman Schultz were 'three titanic egos' who had 'stripped the party to a shell for their own purposes.'
Go deeper: The DNC memo that sparked a Dem-on-Dem war
Go deeper