DOJ is investigating Charlottesville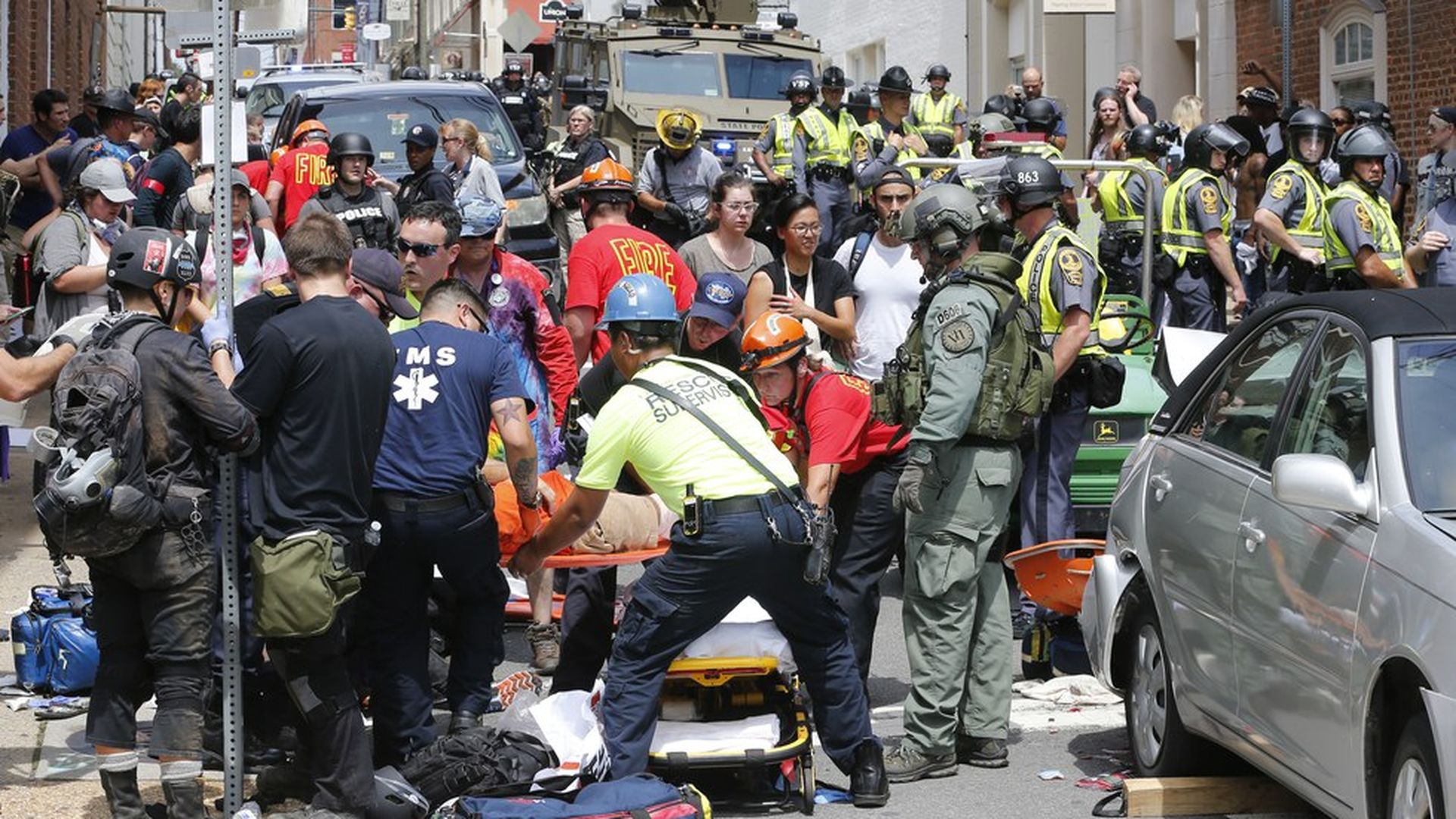 After a white nationalist protest turned violent in Charlottesville, Virginia, this weekend, the Department of Justice announced last night it is opening a civil rights investigation into the event, per NBC.
Specifically, the DOJ will look into the incident in which a driver plowed his car through a crowd of counter protesters.
One person died (a 32-year-old woman) and 19 others were injured after the car drove through the crowd.
Trump's remarks, clarified per a pool report: "The President said very strongly in his statement yesterday that he condemns all forms of violence, bigotry, and hatred. Of course that includes white supremacists, KKK Neo-Nazi and all extremist groups. He called for national unity and bringing all Americans together."
Go deeper