DOJ investigating Harvard's affirmative action rules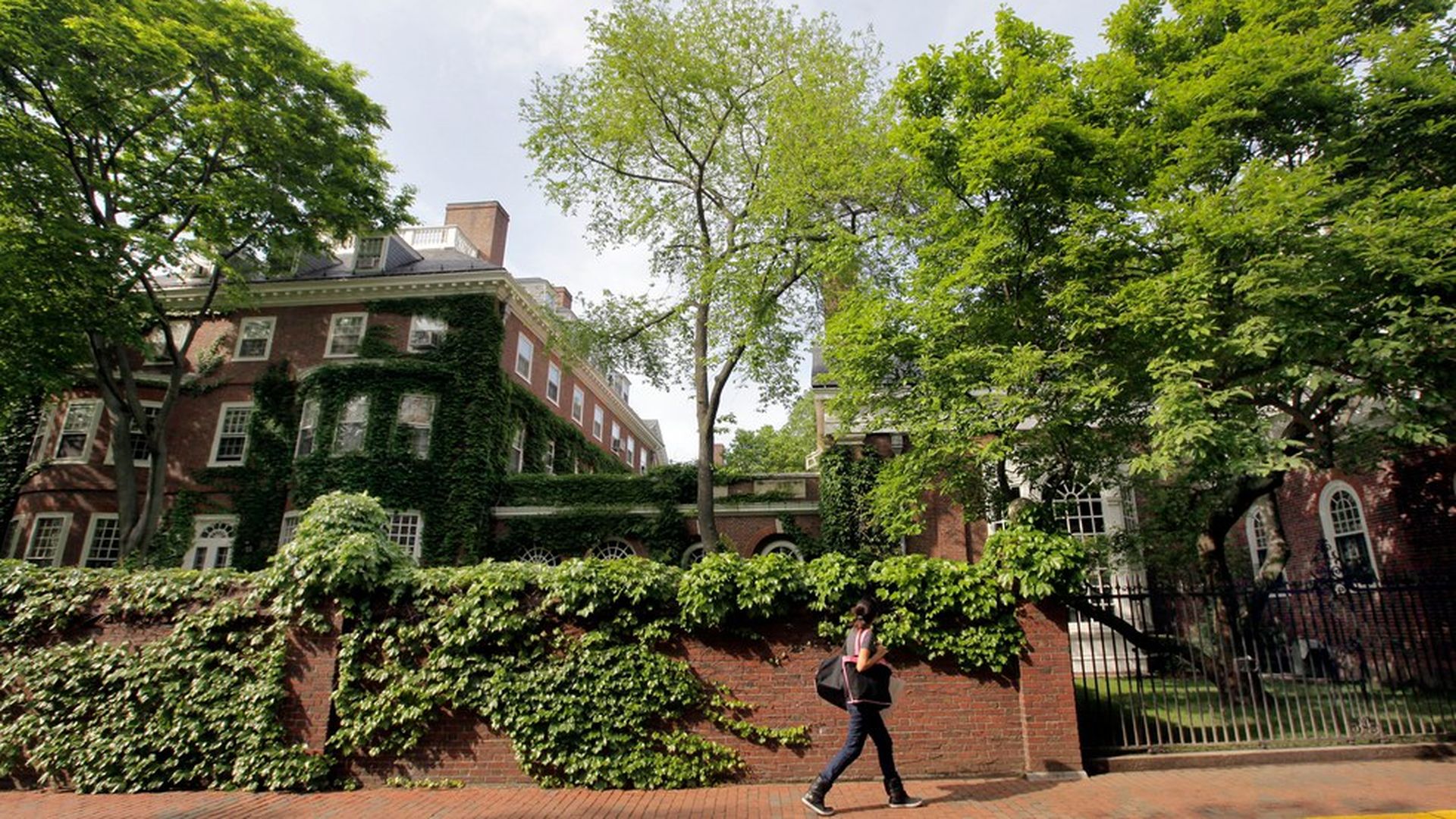 The Department of Justice is investigating Harvard's use of race in their admissions process following a civil lawsuit alleging the university limits the number of Asian students admitted each year, per the WSJ. Last year, the Supreme Court ruled that taking race into consideration during the admissions process is constitutional.
What's next: Harvard reportedly failed to provide documents relating to the case to the DOJ by a Nov. 2 deadline. As a result, the department has threatened to sue the school if they do not hand them over by Dec. 1.
Go deeper