Doctors, nurses, hospitals oppose Graham-Cassidy bill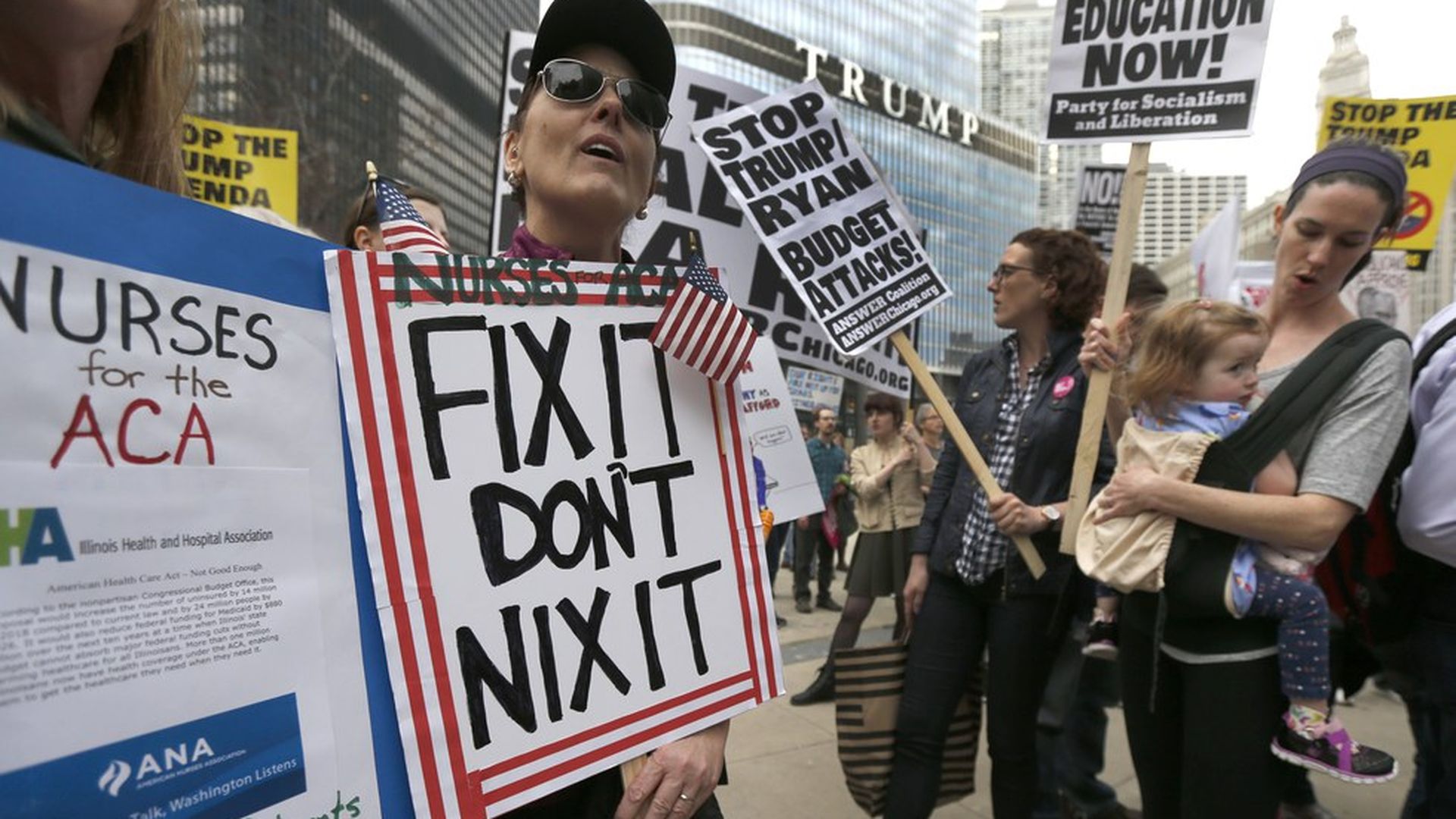 Health care industry groups — including the American Hospital Association, the American Medical Association and the American Nurses Association as well as more than a dozen patient groups — have come out against the latest Affordable Care Act repeal effort, led by Republican Sens. Lindsey Graham and Bill Cassidy.
The bottom line: This is not surprising. The health care industry hated Republicans' previous bills that changed the ACA and overhauled Medicaid. Republicans again are on an island when it comes to industry support for their health care ideas, but that has not deterred them before.
Go deeper