Doctors disagree about when women need mammograms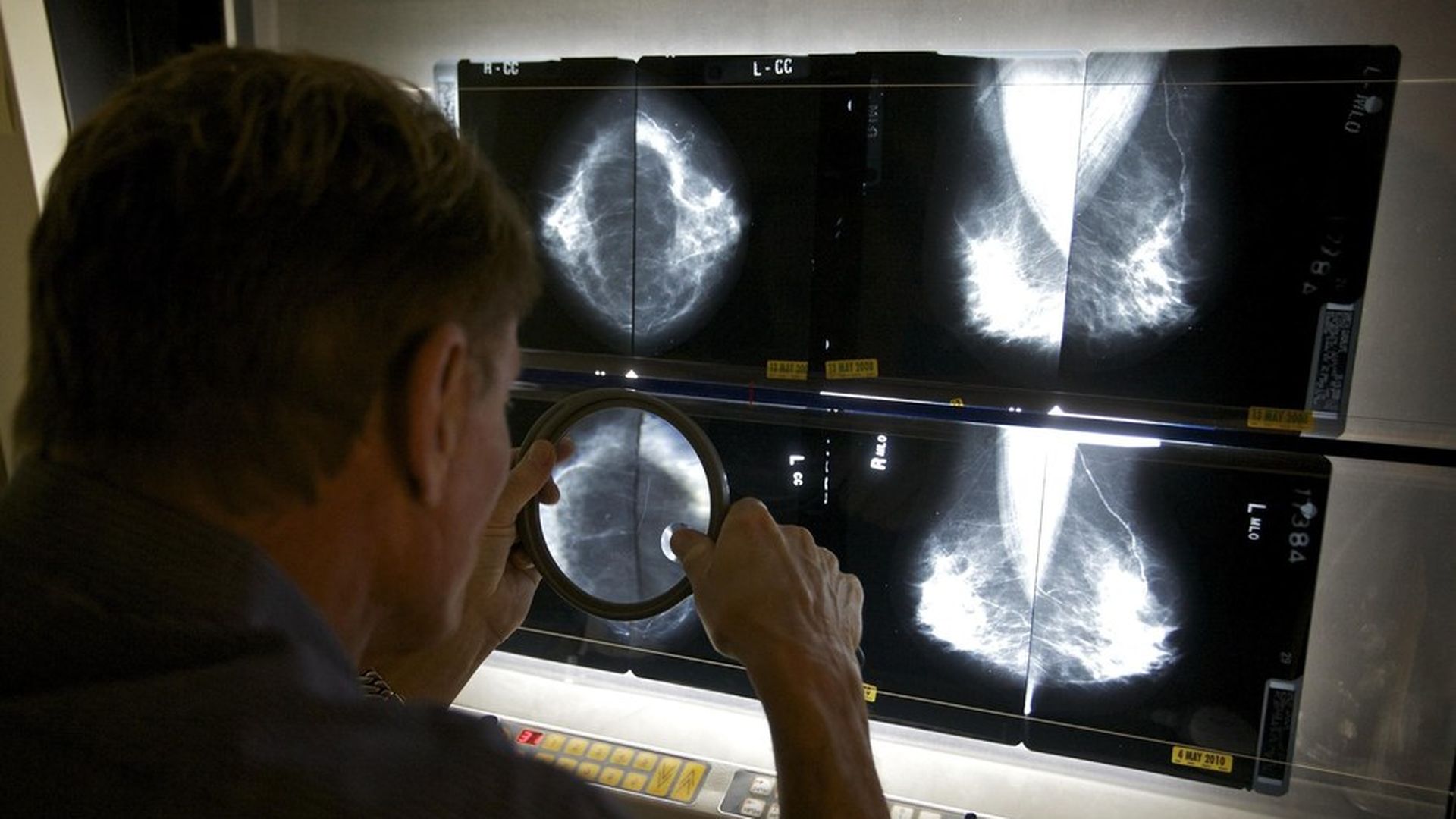 Physician recommendations vary on when to start and stop mammograms for breast cancer screening — and how often to screen patients in between, according to a new study in the Journal of the American Medical Association Internal Medicine.
Why it matters: Doctor recommendations are one of the most important factors determining whether and when patients get screened for breast cancer. Breast cancer can be detected — and then treated — earlier with mammograms, but there is a risk of false positives and unnecessarily treating the disease. The study "suggests a large proportion of primary care physicians recommend screening mammography for women who are more likely to experience harms than benefits from the examination," per researchers not involved in the study.
Researchers found 81 percent of doctors surveyed recommended women between the ages of 40 and 44 receive mammograms and 88 percent suggested screening to patients aged 45 to 49. That advice counters guidelines from the U.S Preventive Services Task Force that suggests mammography for women should begin at age 50 and should occur every two years.
Go deeper