DNI nominee backs Russia hacking probe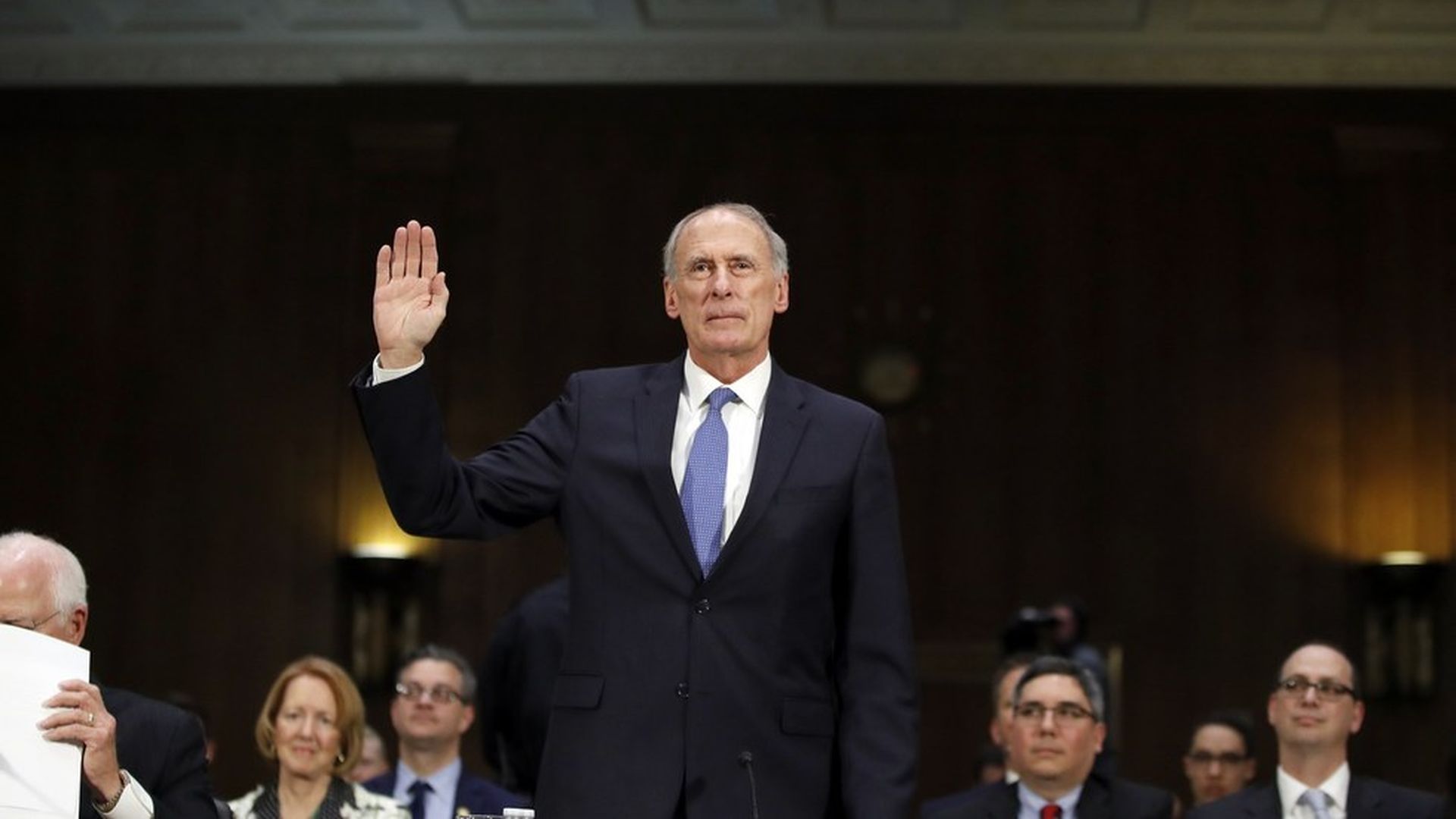 Director of National Intelligence nominee Dan Coats testified in front of the Senate Intelligence Committee today. Here are the key takeaways:
He would cooperate with the committee on their Russia hacking probe, including by providing intelligence community cables, sourcing, and other raw intelligence.
He would be willing to investigate Russia's interference in U.S. elections — and in elections around the world.
He supports keeping Guantanamo Bay open.
He will seek to release the number of Americans currently being surveilled by the NSA.
Coats said his goal is to have an apolitical intelligence community:
Our job is not to influence intelligence for political reasons…I will not tolerate anything that falls short of that standing.
If confirmed as DNI he would oversee 17 U.S. intelligence agencies amid investigations directly affecting the Trump administration, including the probe into contacts between the Trump campaign and Russian intelligence.
History: Underlying this is Coats' less-than-harmonious relationship with Russia- the Kremlin placed him on a sanctions list in 2014.
Note, the former Indiana senator would be the first DNI who has not had a career in intelligence or diplomacy.
Go deeper