DJI partners with Israeli startup in first augmented reality game for drones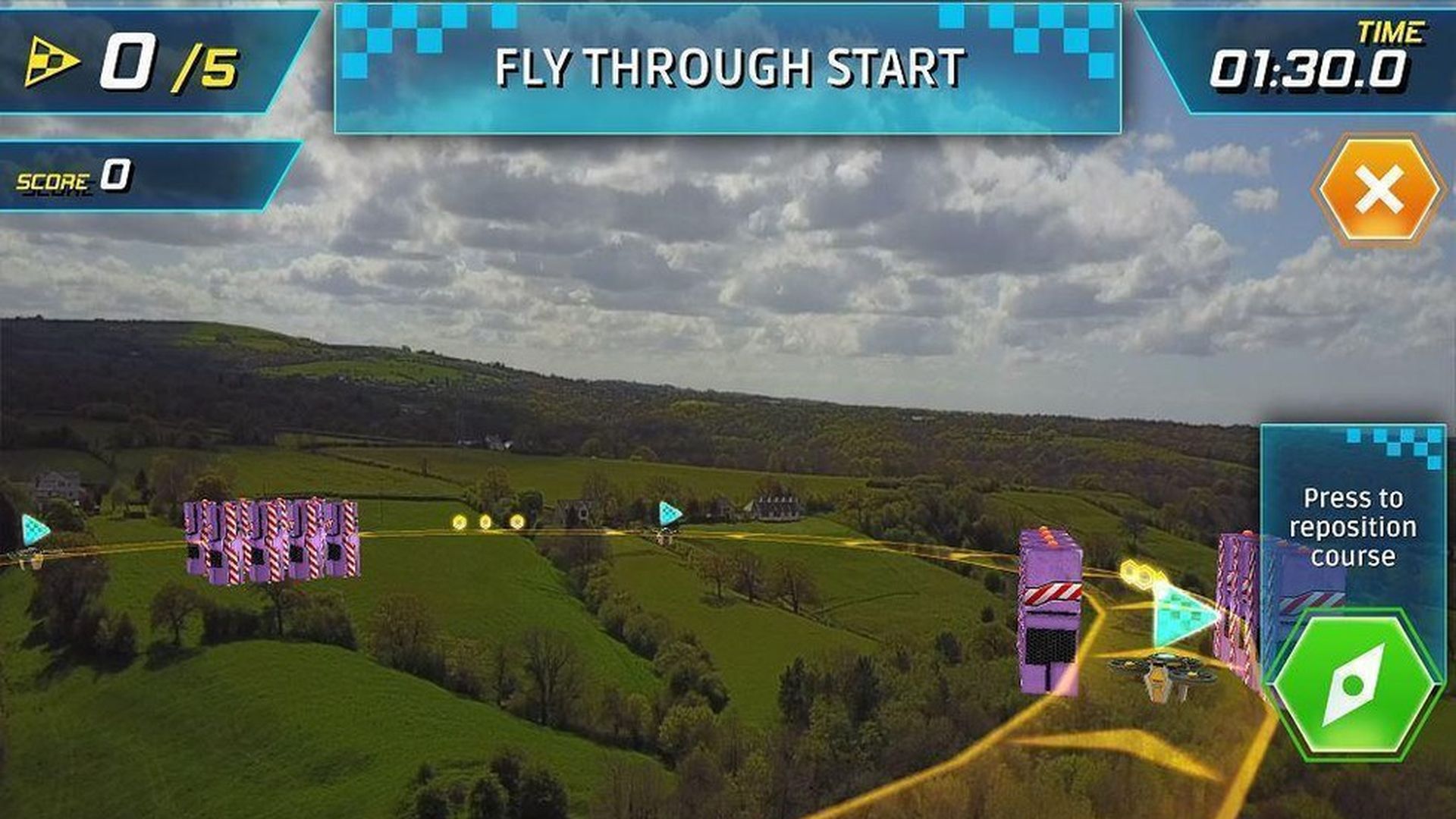 DJI is already selling a ton of drones. Now it wants to make sure customers have enough to do once they have plunked down cash for one of the quadcopters.
The Chinese drone giant worked with Israeli augmented reality startup Edgybees on "Drone Prix" which lets flyers hone their skills, navigate an obstacle course and compete with pilots around the world. The game runs on iOS and Android devices using DJI's Phantom 3, Phantom 4 or Mavic Pro drones.
Why it matters: Outside of taking aerial footage and racing against other drones, it's still not clear what the flying craft are good for. It's a big problem considering how many of these things are being sold and just how few things there are to do with them.
Go deeper