Disney will pull content from Netflix to create its own streaming service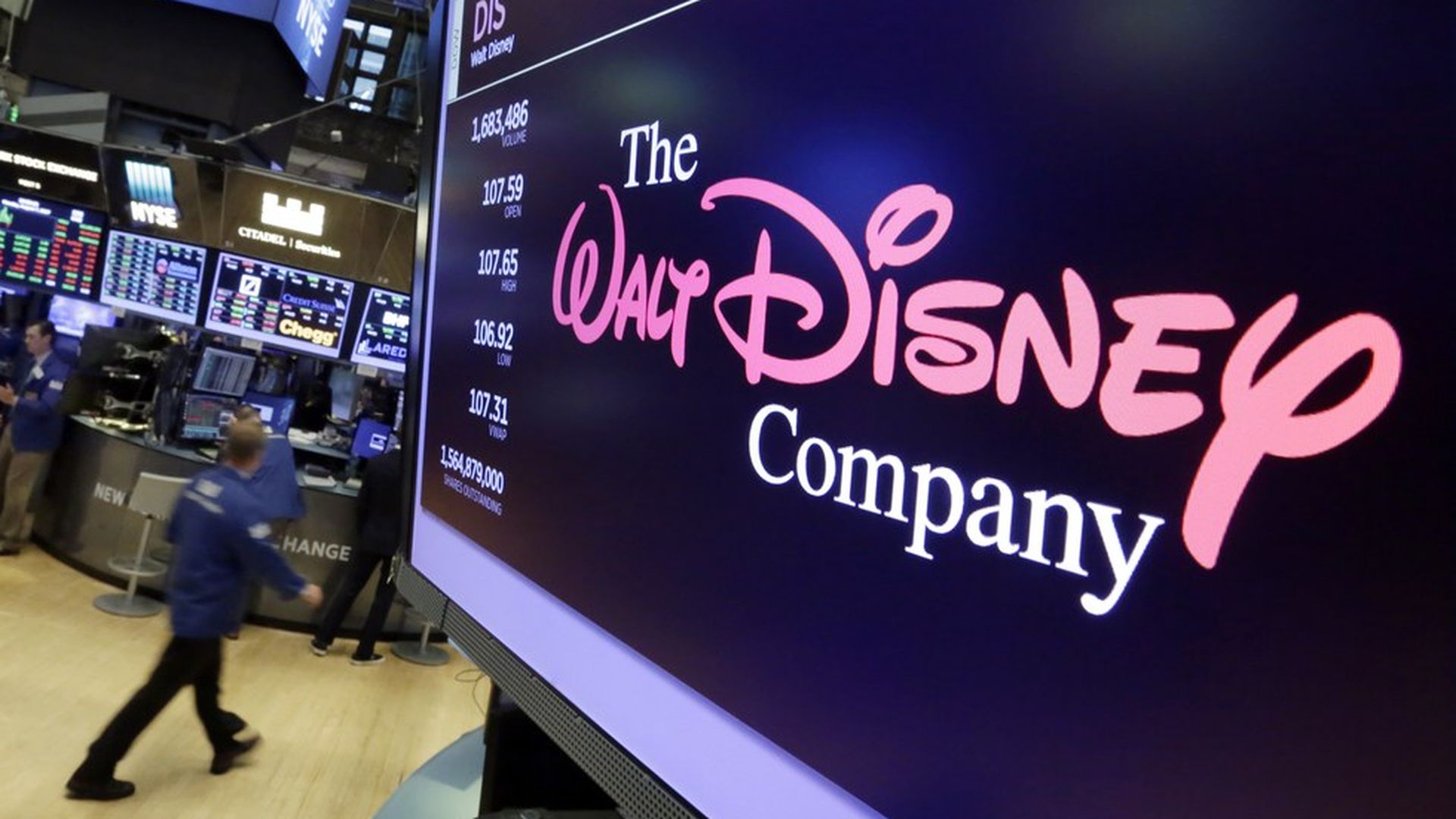 Disney announced on its Q2 earnings call today that it's yanking it's entertainment content from Netflix beginning in 2019, and will instead create its own direct-to-consumer streaming video on-demand (SVOD) service and an additional over-the-top (OTT) streaming service that will separately house all of its ESPN and sports content.
CEO Bob Iger says Disney will use its capital to invest in a studio that will produce original content for its entertainment streaming bundle. The new SVOD platform will be the exclusive home in the U.S. for live action movies from Disney and Pixar.
Disney also purchased a 75% stake in BAMTech to power its over-the-top streaming service for ESPN. BAMtech is a streaming technology provider that's a joint venture between Baseball Advanced Media, Disney and the NHL. BamTech currently powers streaming for a bunch of networks, including HBO, MLB, and NHL. Disney announced Tuesday that it's pouring in an additional $1.58 billion in order to become the majority stakeholder in the company (up from owning 33% stake) and will utilize the technology reimagine its direct-to-consumer relationship with a new data-based streaming platform for ESPN.
Why the Netflix news matters: Iger says Disney is best-positioned to succeed in today's chaotic media landscape if it can capitalize on consumers' close relationship to the brand. To do this, Disney needs to move its business model closer to consumers and cut out the distribution middle man that is Netflix. With a standalone streaming package, Disney will need to negotiate new distribution deals with multichannel video programming distributor (MVPD) providers, like satellite providers and cable operators, although Iger says the company has not yet had these conversations.
Why the BAMtech news matters: Disney has been behind some of its competitors in transitioning into a digital-first, direct-to-consumer business model. One of the biggest rivals of Disney's ABC (and from a sports perspective ESPN), CBS, has had a streaming network for nearly three years and most of the major sports networks have been operating on streaming networks for years as well. BAMtech, which powered the MLB's streaming service, will give Disney access to a data-based platform that will transform the way Disney can sell ads, service content and connect with consumers.
What about other Disney assets, like Marvel and Star Wars? Unclear. Iger said they are working through the distribution, rights and streaming opportunities associated with those two brands. Netflix announced yesterday its first acquisition ever — Millarworld, a comic producer — which could have something to do with the void that Disney pulling its Marvel content from its platform will create.
Disney stock was down nearly 5% today in after hours trading. The company reported a 23% loss in cable revenue, due in part to advertising declines and high programming costs at ESPN.
Go deeper