Disney CEO Bob Iger considering 2020 run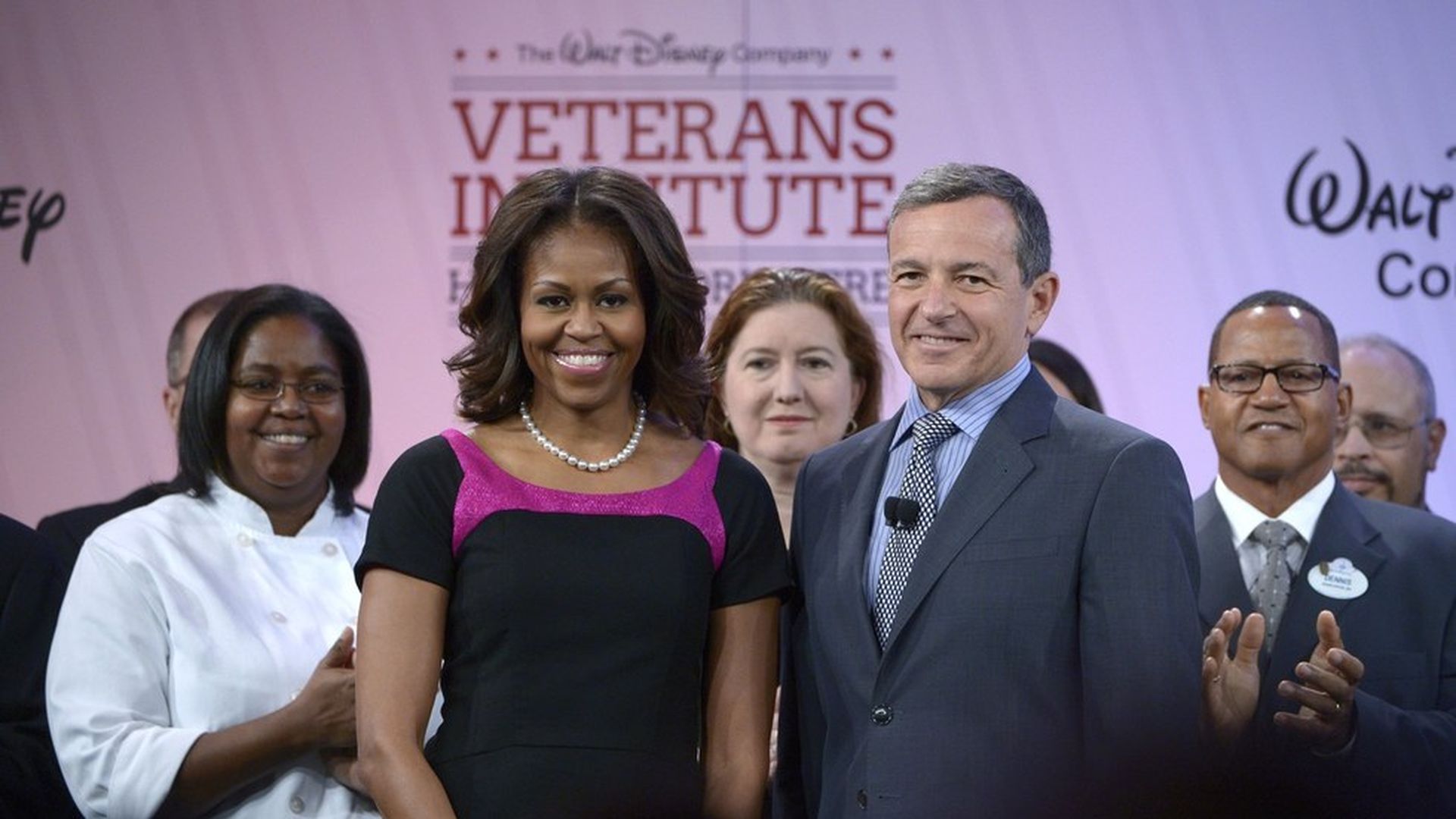 Per The Hollywood Reporter, Disney CEO Bob Iger has been telling friends that he's considering a run for the Democratic nomination for president in 2020. That's due to a vibe in Hollywood that President Trump has opened the door for moguls to seek higher office (see also: Oprah's non-answer to Bloomberg).
Friends with benefits: Iger counts Michael Bloomberg and Al Gore among his pals — two men who know what it takes to build the infrastructure for a presidential run.
Mouse trap? A presidential run would be contingent on Iger finding a successor to run Disney.
Required reality check: There are 1,343 days until the 2020 election, but Iger sure would make an interesting addition to the Magic Kingdom's Hall of Presidents…
Go deeper