Digital catches TV; soon will crush it
Looks like this will be the year digital ad spend finally catches TV in the US, according to a new study by eMarketer. But then, as this chart shows, digital explodes.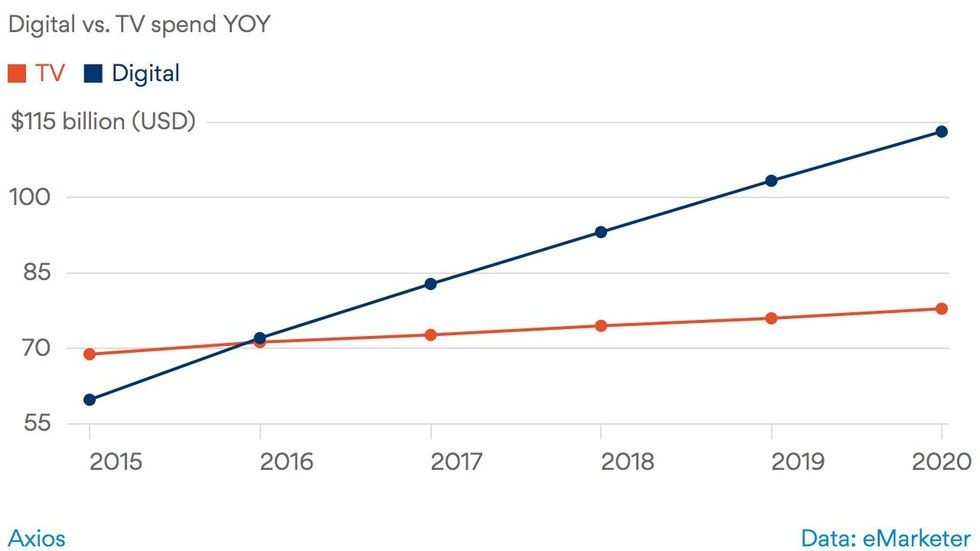 Winners: Facebook and Google are gobbling up almost all growth, while everyone else fights for scraps.Losers: Any big media company — think Comcast, Disney, etc — that doesn't figure out the digital shift fast.
Go deeper