Dick Cheney: Russian cyber hack could be "an act of war"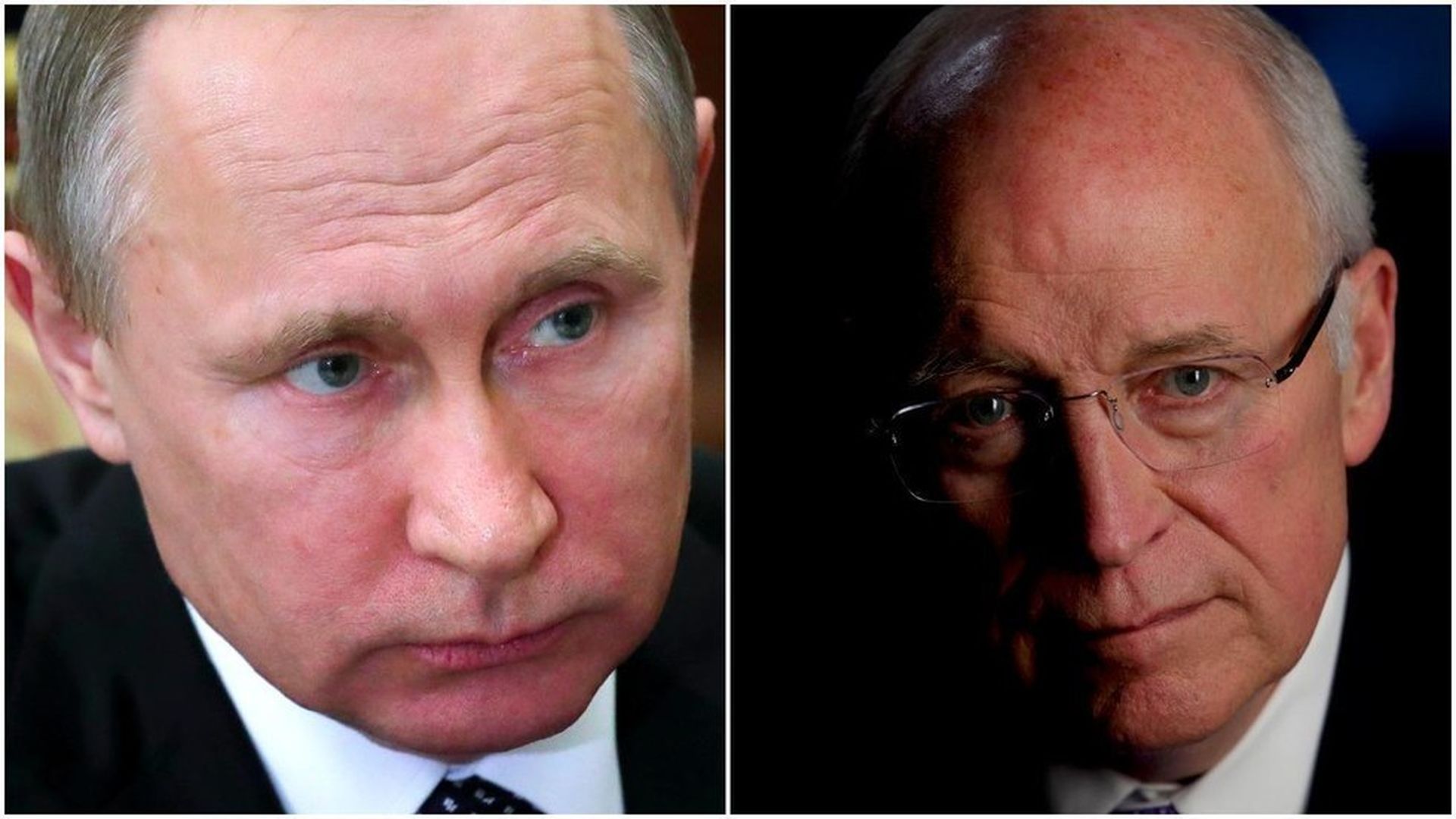 Former U.S. VP Dick Cheney highlighted American security concerns at the Economic Times Global Business Summit today, and touched on Russian interference in the U.S. presidential elections last year, according to the Economic Times. His perspective on Putin's cyber hacking and NATO is particularly of note:
He has found a way to undermine NATO...There are some serious effort made by Putin and his government to interfere in our election which can be considered as an act of war.
Why it matters: The crux of the issue in coming months will be determining whether it was an act of war, which ups the ante in terms of the ways countries can respond to being attacked, some of which can be all-out military responses.
Context: As we wrote earlier, there is a lot of disagreement about what constitutes an act of war when it comes to cyber hacking. This puts Russia at an advantage in cyber space, since countries and NATO don't know how to respond to attacks, and Cheney is affirming that belief.
Go deeper