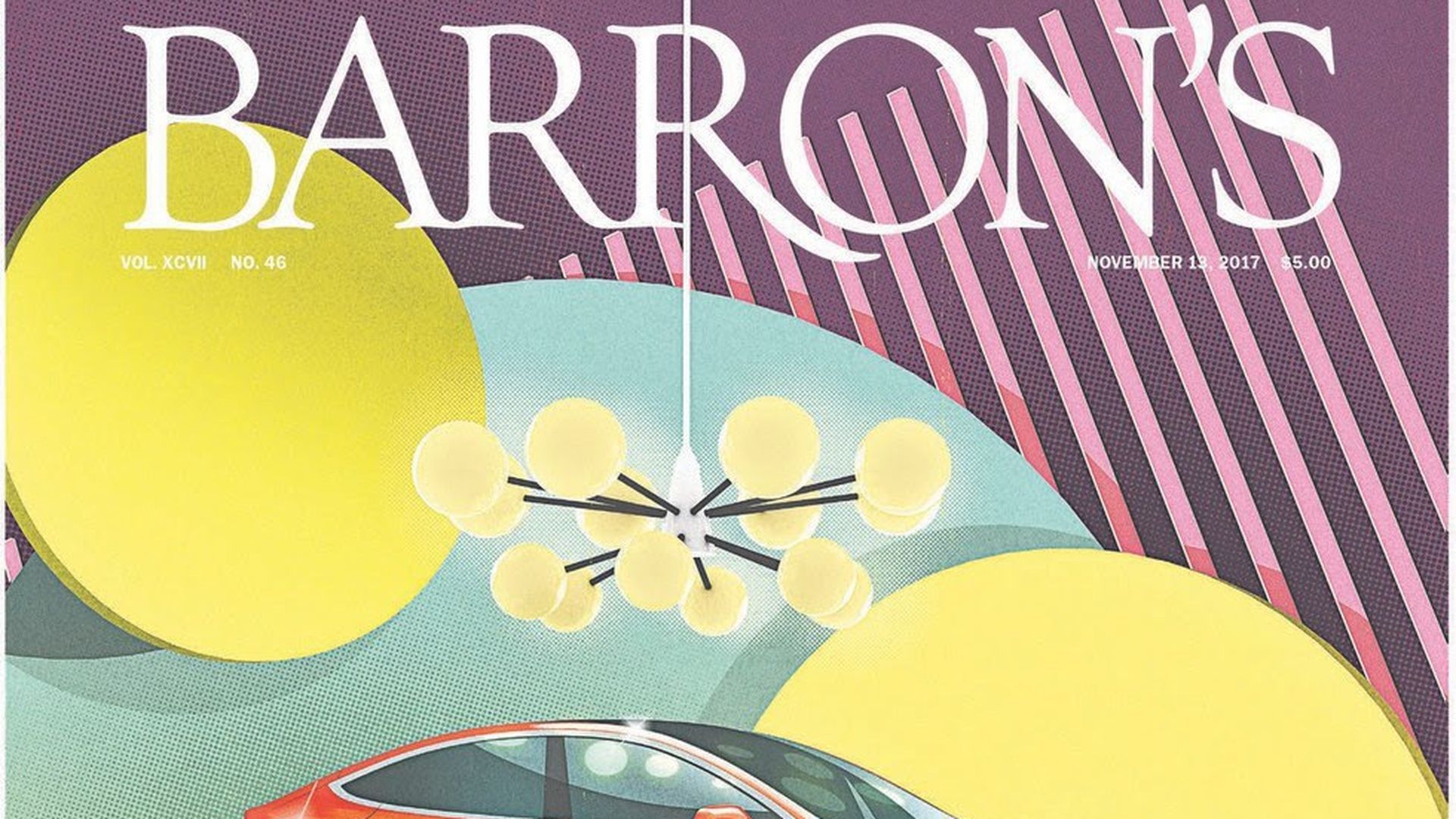 Old-school automakers just might steal Tesla's thunder, according to the Barron's cover story, by Andrew Bary:
The CW: "Electric cars are widely expected to supplant vehicles powered by the internal-combustion engine, leaving traditional auto makers and their gasoline- and diesel-powered clunkers in a heap of rust."
"This dismissive view is especially prevalent on Wall Street, where shares of the leading auto manufacturers trade for a mere six to 11 times 2017 expected earnings, and sport dividend yields as high as 5%."
The takeaway: "[E]ven as electric cars, autonomous vehicles, and car sharing disrupt the status quo, the global auto industry could prove resilient, and reward customers and shareholders in myriad ways."
What's new: "Pressured by investors and the success of Tesla in electric vehicles, auto manufacturers are getting more shareholder friendly, and spending heavily to counter the upstart."
An x factor: "It remains to be seen if autonomous cars and ride-sharing programs gain much acceptance, even in densely populated urban areas. Part of the bear case for auto stocks is that a surge in ride sharing in the 2020s will cut into demand."
Go deeper