Dems want to rebrand as the economic party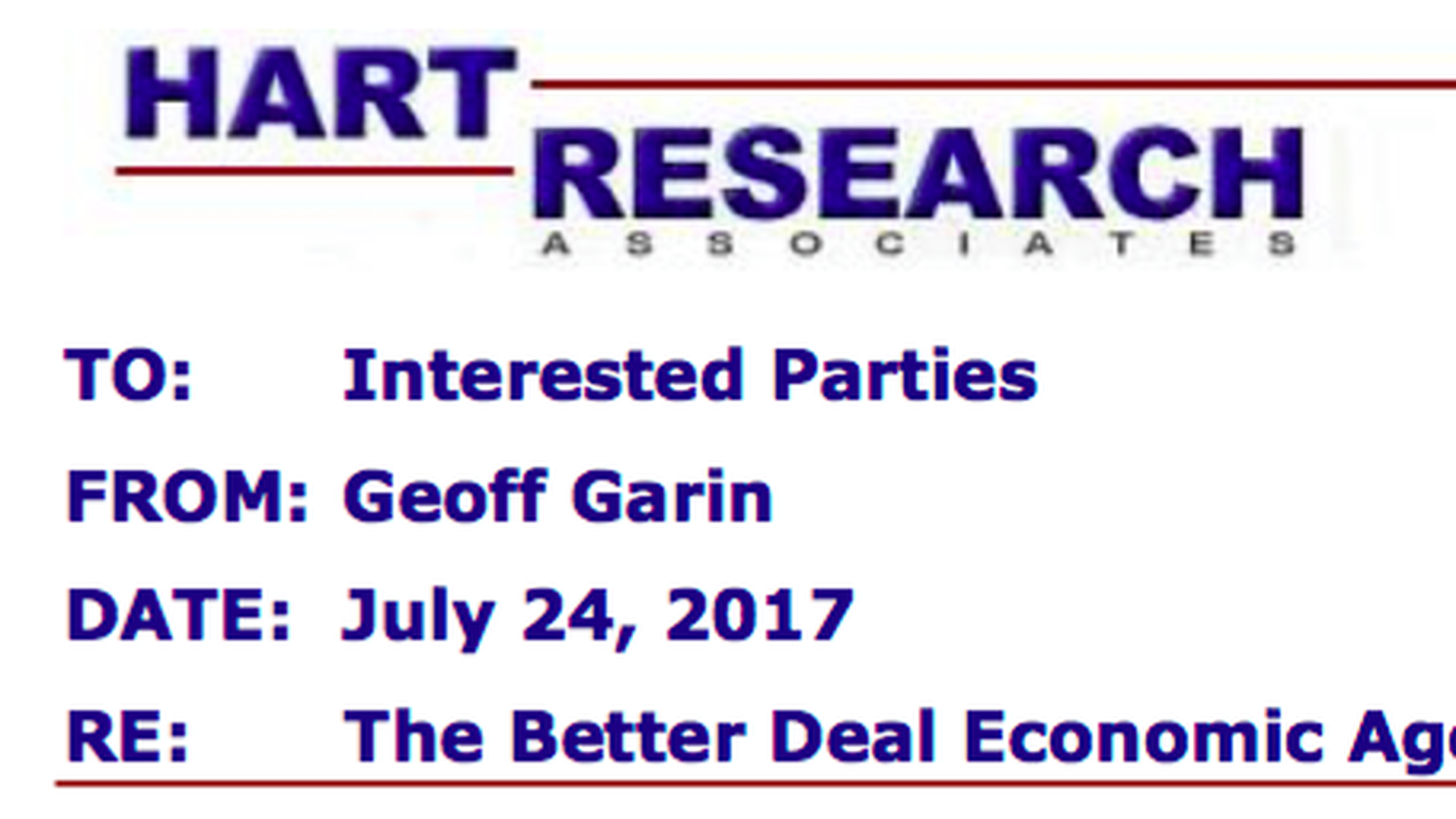 Senate and House Dems, after an intensive process spanning seven months, on Monday will unveil a new economic agenda, Axios has exclusively learned, meant to counter the perception that Democrats are only the anti-Trump party, with no message of their own.
Top Dems see the new message as the key to turning things around after their losses in the presidential race and this year's House special elections.
An opening theme/frame: "excessive corporate power and its impacts."
Pollster Geoff Garin writes in a memo kicking off the project: "[T]he Democratic policies related to curbing excessive corporate power that are being highlighted in the first day of the rollout have real resonance with voters and are strongly supported by a significant majority of Americans."
The agenda's big idea: "Too many families in America today feel that the rules of the economy are rigged against them. Special interests have a strangle-hold on Washington — from the super-rich spending unlimited amounts of secret money to influence our elections, to the huge loopholes in our tax code that help corporations avoid paying taxes."
"If the government goes back to putting working families first, ahead of special interests, we can achieve a better deal for the American people that will raise their pay, lower their expenses, and prepare them for the future."
Go deeper