Dems on health care delay: Maybe have some hearings?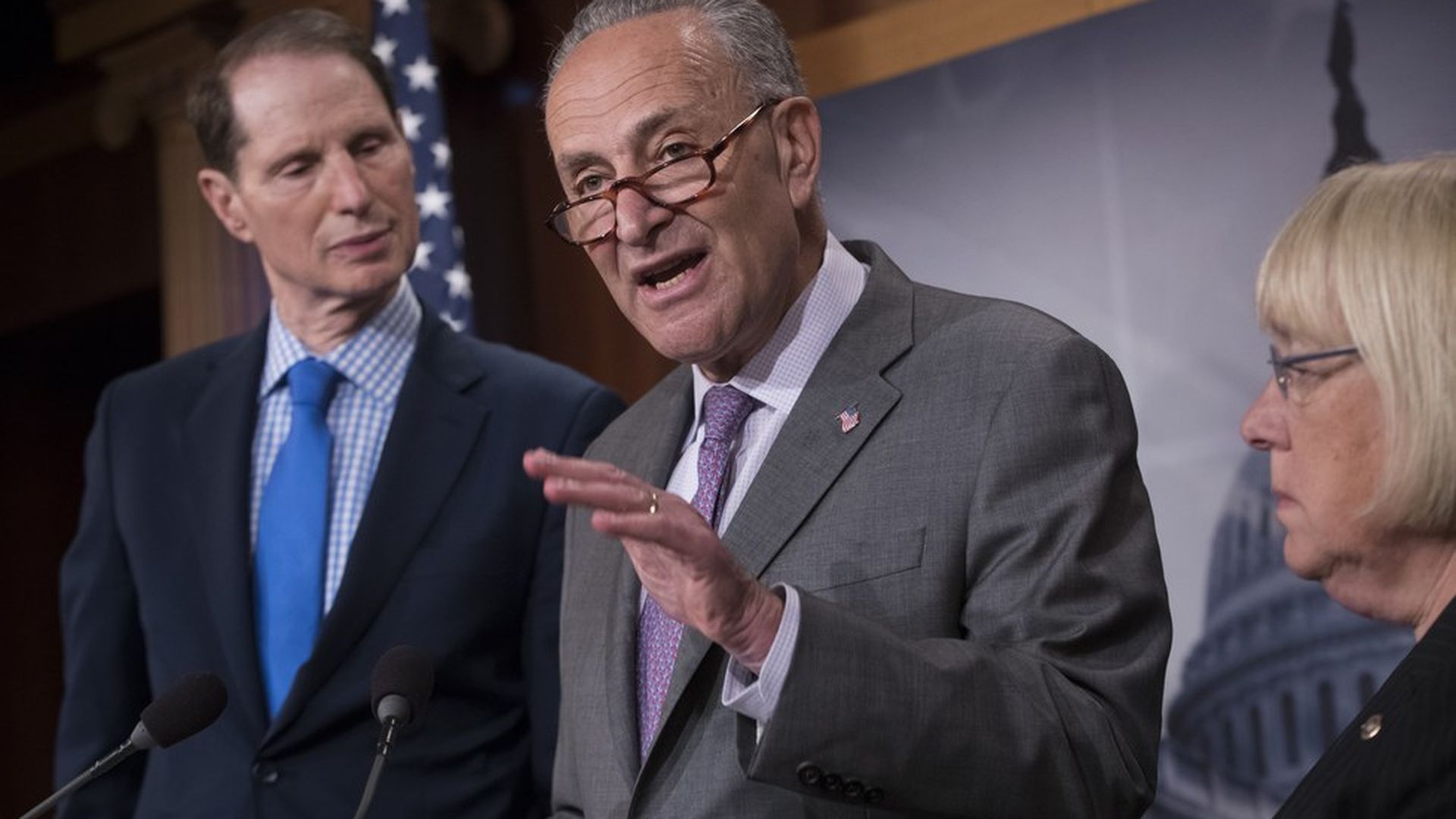 Top Senate Democrats have a suggestion for Republicans on how to use the extra time on the Senate health care bill: Hold some hearings on it. "We request that you use this additional time to hold public hearings so that Senators can invite impartial experts, including patients, to testify on the policies in the bill," Minority Leader Chuck Schumer and Sens. Patty Murray and Ron Wyden wrote in a letter to Majority Leader Mitch McConnell this morning.
They especially want more scrutiny of what they call the "radically conservative" provision by Sen. Ted Cruz to allow health insurers to sell plans that don't comply with Affordable Care Act regulations as long as they also sell plans that do.
Reality check: It's unlikely that Republicans will take them up on the request. But they're going to face increasing pressure to justify why they can't have hearings, given that they might be waiting for weeks for Sen. John McCain to recover from surgery.
Go deeper