Dems head to WV to practice speaking with Trump voters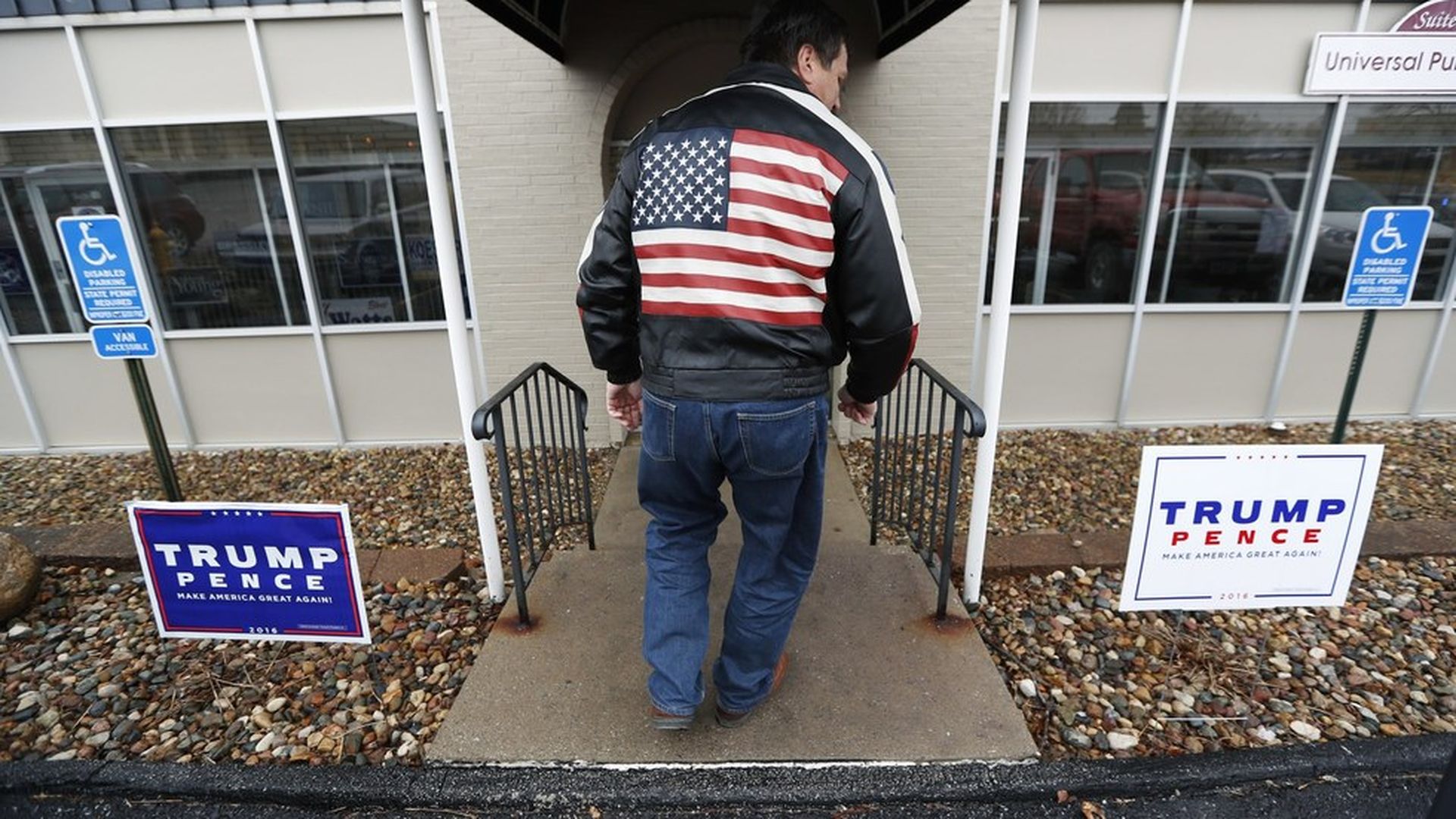 After a devastating 2016, Dems are focused on making a comeback in 2018, where they'll have 9 Senators up for reelection in Trump states. Their strategy? Learning to both talk and listen to Trump's fanbase — Hillary's downfall.
Democrats gathered in West Virginia for a series of workshops, according to a draft schedule Politico snagged. The event included:
"Discussion with Trump voters"
"Speaking to those who feel invisible to rural America"
"Listening to those who feel unheard"
"Rising America — They feel unheard too."
Before studying tactics for reaching out to rural America, they had a reception of wine, cheese and a history lesson on Harper's Ferry.
Go deeper