Dems are having a new wave of angst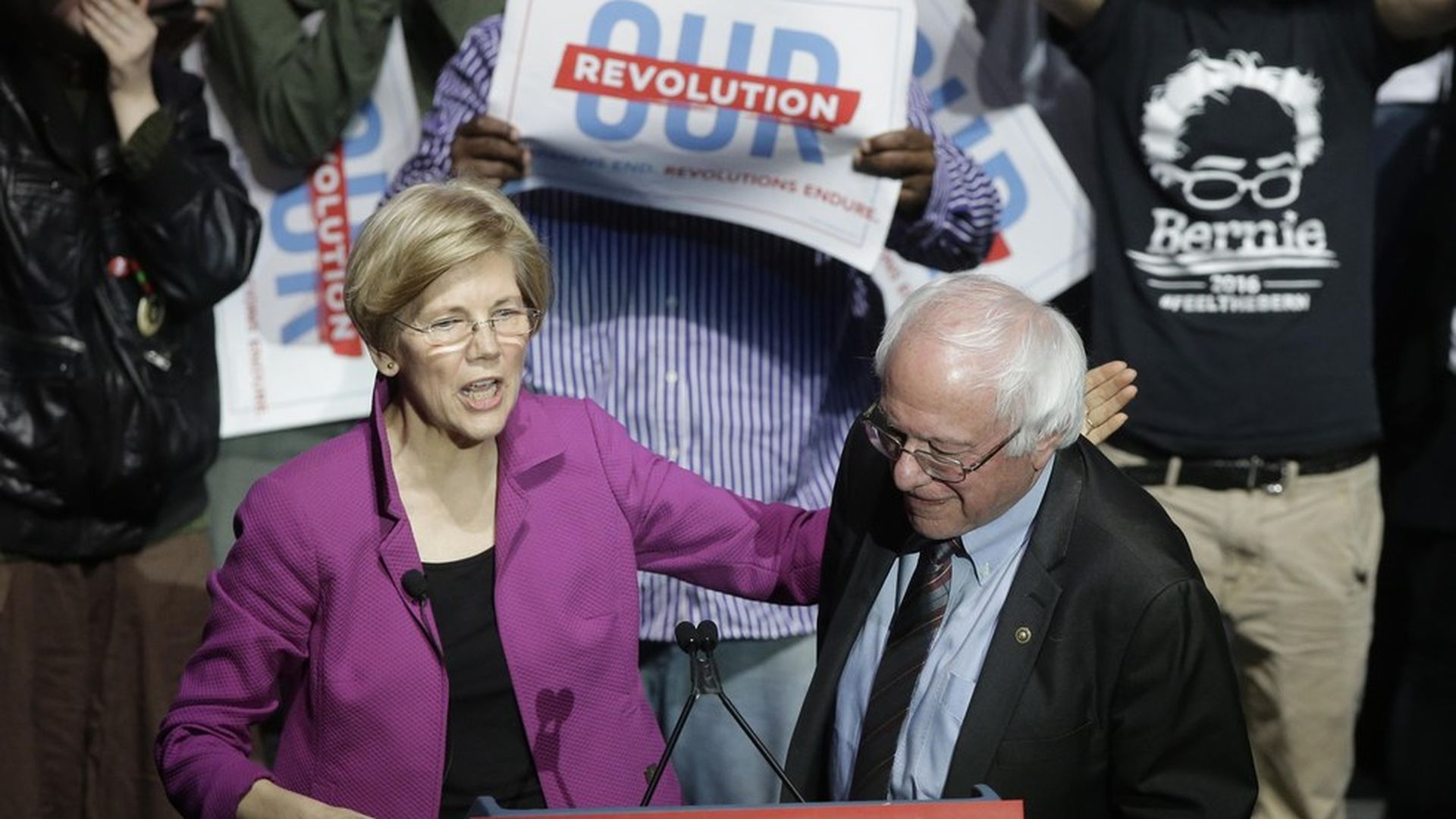 A flurry in The Wilderness is triggering a new wave of angst for Dems. This week, we had: the announcement of the first public event by former President Obama (speaking to students Monday at University of Chicago) ... the publication of "Shattered," the juicy autopsy of Hillary's campaign ... the launch of Elizabeth Warren's book tour ... Bernie's road show ... and more GOP weakness in special elections.
All this has done is highlight Democratic rifts and the prayers for a new The One to lead the party, or for guidance from the old One: Obama. But dreams of Obama returning frequently to the public stage are unlikely to be satisfied.
A speed read:
The key point, from The Atlantic's Clare Foran: "[I]deological divides within the party [including abortion and economic populism] continue to cause division even after the 2016 presidential election, and that Trump alone will not be enough of a unifying force to paper over those rifts."
The problem: "The same debates that divided Democrats throughout the 2016 presidential primary ... threaten to make it more difficult for Democrats to rally around the very candidates who could help the party make inroads in conservative parts of the country."
"Very raw": It may have been inevitable, the N.Y. Times' Jonathan Martin points out, that there would be a collision when the biggest star on the left (Bernie) is a class warrior at a time when Democrats are increasingly defined by cultural issues. JMart's front-page dispatch, about a DNC "Unity Tour" stop in Omaha this week, "At a 'Unity' Stop in Nebraska, Democrats Find Anything But."
And for those who want hope ... Top of WashPost column 1, "Democratic newcomers gear up for 2018 fight," by Ed O'Keefe and Mike DeBonis: "At least 15 declared [House] candidates or contenders on the verge of announcing have emerged in districts that Democrats must win ... [T]he key ingredient this year is the grass-roots urgency, but the hope is to combine that with organizing heft."
Go deeper