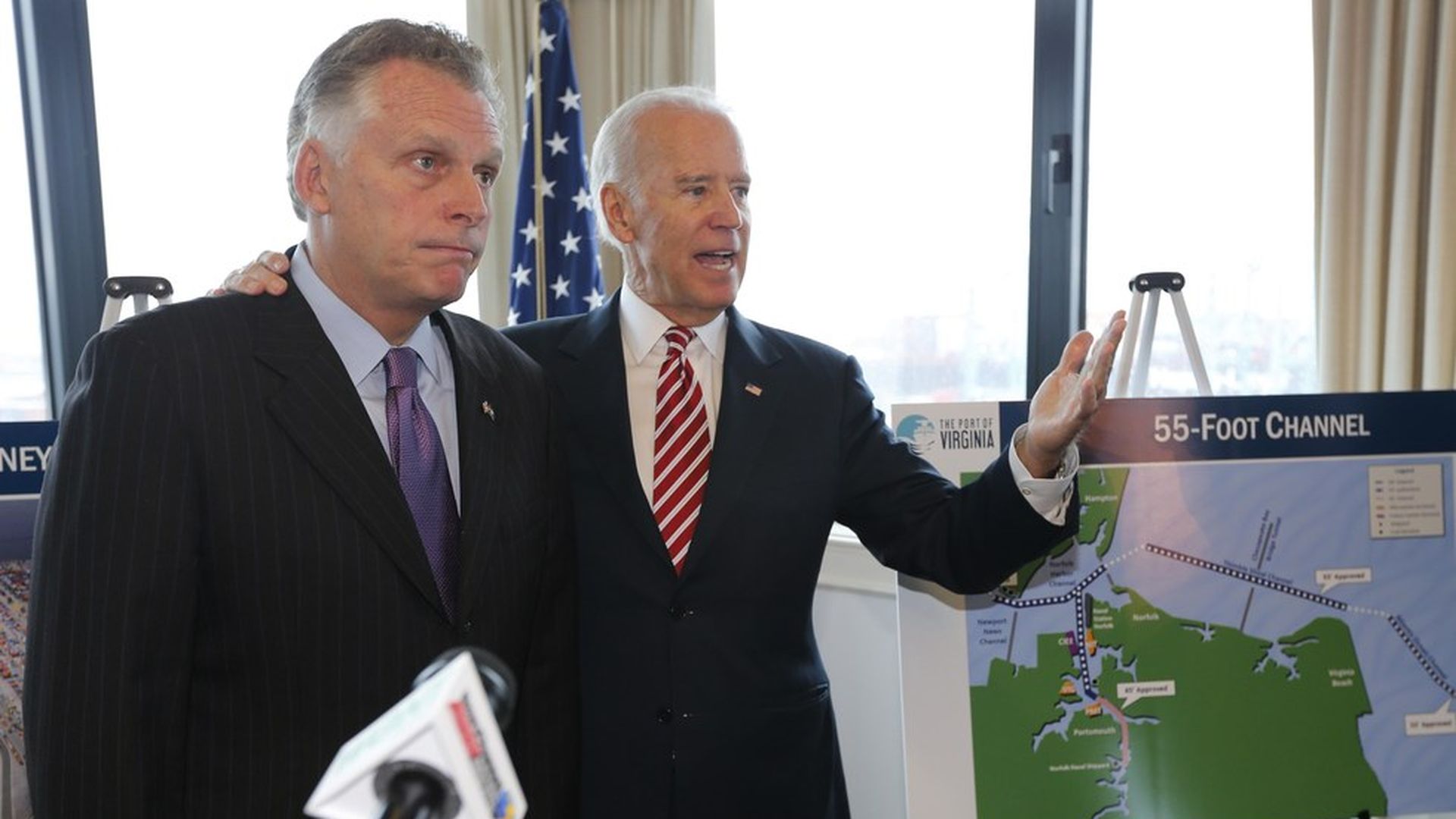 A bunch of out of-the-box names are getting buzz in elite Democratic circles for their quiet maneuvering to be part of the 2020 conversation:
Joe Biden: In private, he talks incessantly about what he'd be doing if he had the Oval. He'll look for every reason and opening to run. If he weren't 74 (Trump is 70), Biden would be in already. Watch for signs his campaign hands are quietly laying the groundwork.
Virginia Gov. Terry McAuliffe: He has talked extensively with friends and advisers about running. The guy has boundless energy, ambition and access to money — and the personality and love of the game to withstand the grind and glare of politics.
Sen. Kirsten Gillibrand (N.Y.): She has met privately with top party officials and just hit California to raise money and her profile. Make no mistake: She wants to run. But that doesn't mean she will.
Mark Cuban: He considers himself a smarter, better-looking and more authentic version of Trump. He has coin, ambition and comfort in his own skin. Of all the CEO/celebrities, he's the most likely to plunge into the shark tank of politics.
Rahm Emanuel: He has not given any signals he'll run, but friends tell us the Chicago mayor thinks he has a better read than the others on what it takes for a Democrat to win in today's America. That said, he runs a city with huge murder and money problems.
Sen. Elizabeth Warren (Mass.): Although she's assumed to shun the idea of running, reporters watching the field say Warren has the best developed, most intentional message of any of the hopefuls.
Sen. Kamala Harris (Calif.): She was interviewed by Kara Swisher this week at Recode's Code Conference, exposing the freshman to a new swath of the chattering class.
Sen. Cory Booker (N.J.): He'd be so hacked if I left him off.
Go deeper