Democrats worry Trump will fire Mueller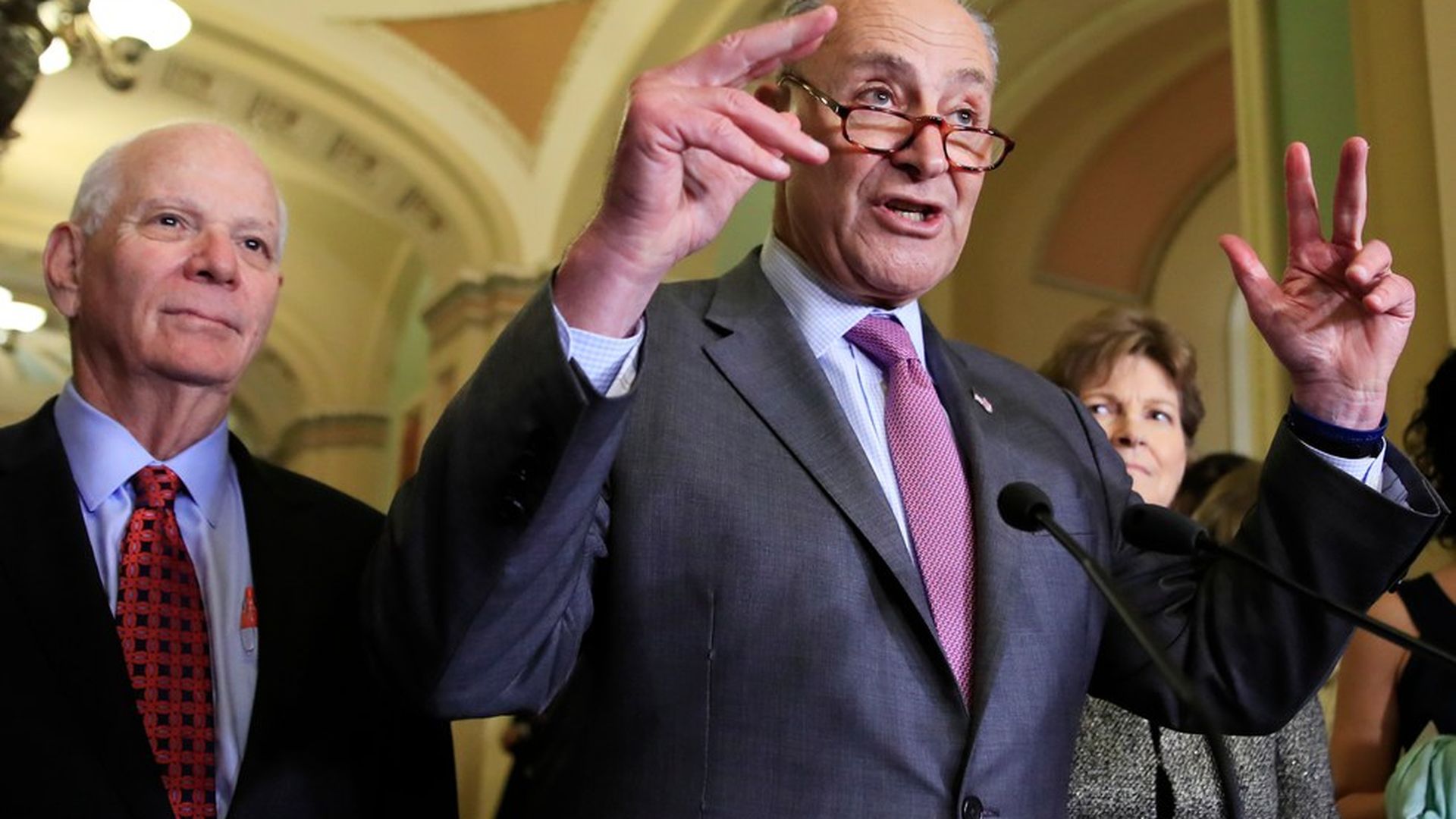 Democrats are increasingly worried that President Trump will interfere in Special Counsel Bob Mueller's Russia probe — which Trump has called a "witch hunt" — and they're sounding the alarm after the first set of indictments were issued.
A Democratic aide told me, in light of Trump's decision to fire James Comey, it's conceivable Trump will take the same steps with Mueller. "Anything is possible with this president," the aide added.
Sen. Chuck Schumer: "These reported indictments show that the special counsel's probe is ongoing in a very serious way. The rule of law is paramount in America and the investigation must be allowed to proceed unimpeded. The President must not, under any circumstances, interfere with the special counsel's work in any way. If he does so, Congress must respond swiftly, unequivocally, and in a bipartisan way to ensure that the investigation continues."
Sen. Bernie Sanders: "President Trump must not, in any way, try to derail or obstruct this effort. ... Russia's interference in our recent election and their attack on American democracy is an issue of enormous consequence."
Sen. Mark Warner: "That is why it is imperative that Congress take action now to protect the independence of the Special Counsel, wherever or however high his investigation may lead. Members of Congress, Republican and Democrat, must also make clear to the President that issuing pardons to any of his associates or to himself would be unacceptable, and result in immediate, bipartisan action by Congress."
Be smart: Things looked bad for Trump after he suddenly fired Comey; they'd likely look even worse if he fired Mueller. And Axios reported on the previous leaks about Trump mulling over the idea of firing Mueller after it was revealed that his probe was focusing on the president's actions.
Go deeper