Democrats unveil "Better Deal" economic plan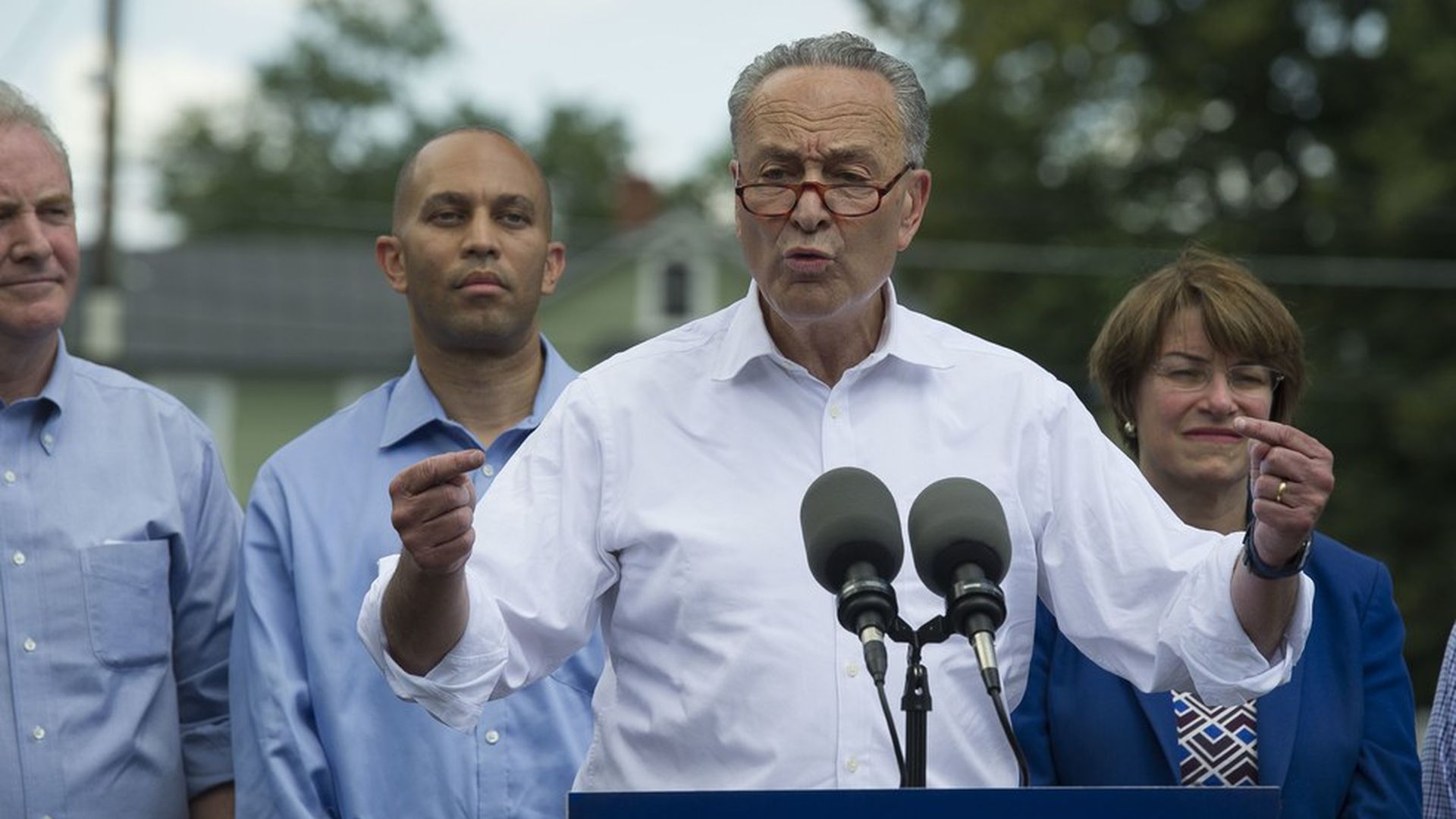 Congressional Democrats unveiled their "Better Deal" economic agenda for the working class at a press conference Monday.
"A handful of corporations have seized power in this country," Sen. Elizabeth Warren said. Part of the plan is to break up big companies if they're hurting consumers.
"We're gonna fight for rules to stop prescription drug price-gouging," Schumer said. Some states have already passed legislation requiring drug companies to be more transparent when raising prices.
"Better Deal" is "a phrase that intentionally evokes the New Deal," per Schumer.
Why it matters: Referring to President Trump's 2016 victory, Sen. Chuck Schumer said, "too many Americans don't know what we [Democrats] stand for," something they aim to change ahead of the 2018 midterms.
Bad timing: The Dems' press conference overlapped with Jared Kushner's White House statement, and got very little attention on cable news.
Go deeper