Democrats tearing into GOP rush on tax plan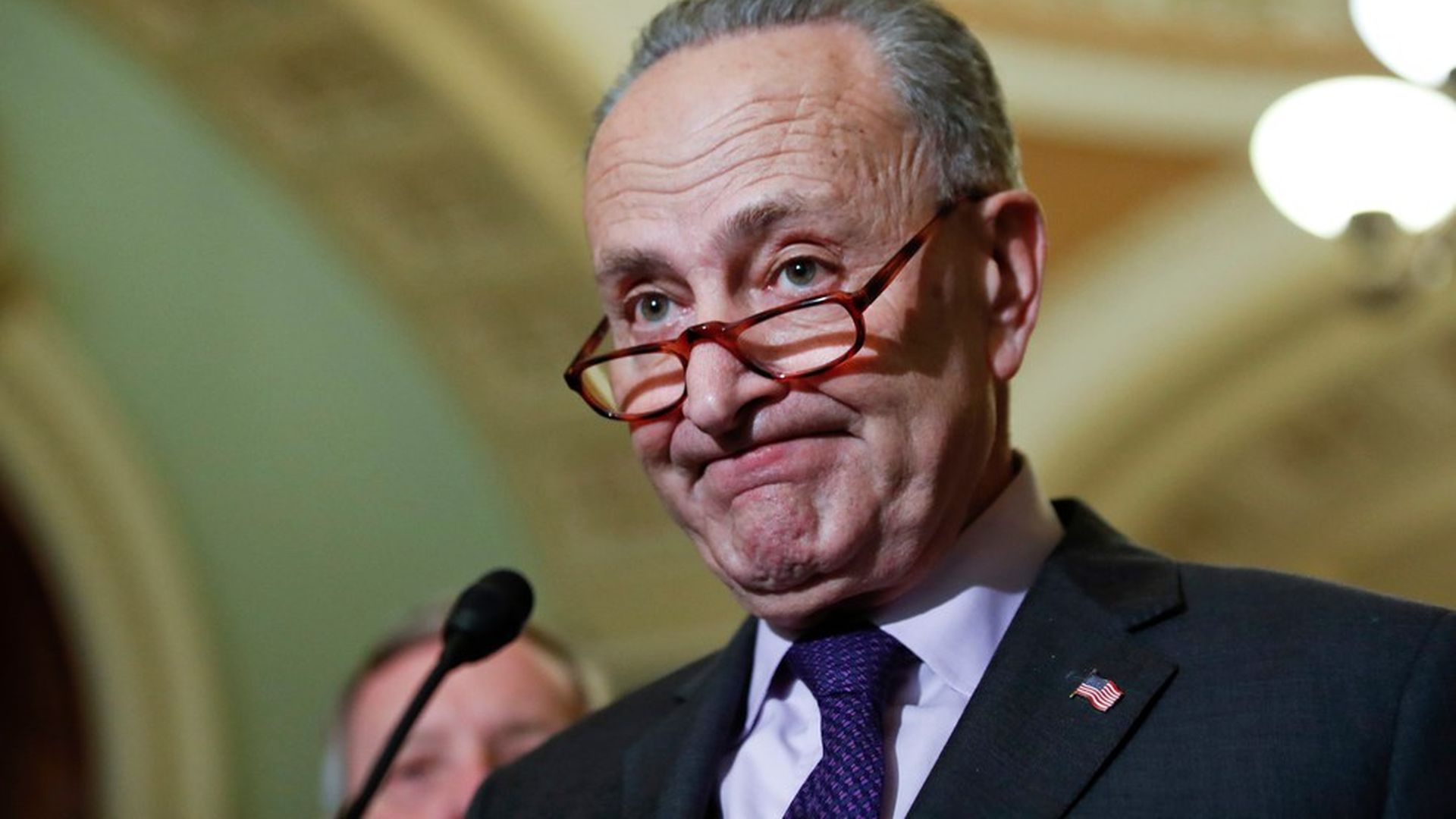 Democratic senators are taking to Twitter with their outrage on how Republicans are moving ahead with a massive tax bill without sharing the final text so they can each read the bill. The main offenses, per the Democrats: scribbled changes and hundreds of pages they can't read through tonight.
Our thought bubble: Tweaks to legislative language during floor debate is nothing new, and Democrats are highlighting written edits to draft language. But though both parties have rushed legislation when they're in power, it's not normal for a bill of this magnitude to be voted on so soon after being released.
Bottom line: 51 Republican senators said they'd vote for the bill before they'd seen changes worth hundreds of billions of dollars.
Go deeper