Democrats launch 5-figure ad campaign against GOP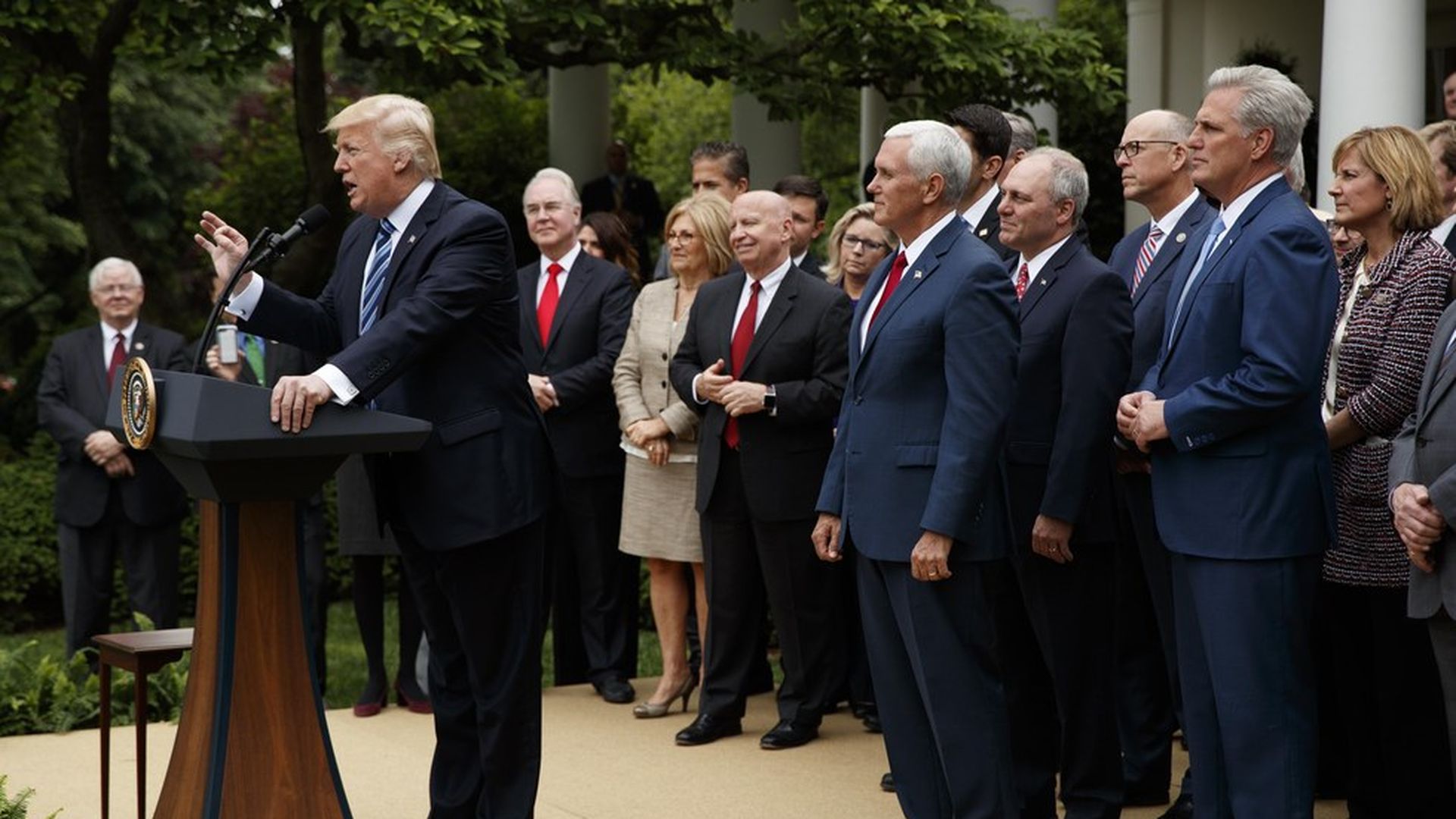 The Democratic Congressional Campaign Committee is targeting 30 vulnerable Republicans with a 5-figure ad campaign over the GOP healthcare bill that narrowly passed through the House today.
Guilt by association: Some of those being targeted actually voted against the bill.
It's about the midterms: The DCCC tweeted "see you in 2018" after the vote and says "there's a lot more in to come next week."
The targets: Martha McSally (AZ-02), Jeff Denham (CA-10), David Valadao (CA-21), Steve Knight (CA-25), Ed Royce (CA-39), Mimi Walters (CA-45), Dana Rohrabacher (CA-48), Darrell Issa (CA-49), Mike Coffman (CO-06), Brian Mast (FL-18), Carlos Curbelo (FL-26), Rod Blum (IA-01), Peter Roskam (IL-06), Kevin Yoder (KS-03), Bruce Poliquin (ME-02), Erik Paulsen (MN-03), Jason Lewis (MN-02), Robert Pittenger (NC-09), Don Bacon (NE-02), Tom MacArthur (NJ-03), Lee Zeldin (NY-01), John Faso (NY-19), Claudia Tenney (NY-22), David Joyce (OH-14), Ryan Costello (PA-06), Pat Meehan (PA-07), Will Hurd (TX-23), Pete Sessions (TX-32), Scott Taylor (VA-02), Barbara Comstock (VA-10).
Where you can expect it: Not on TV, for now. These will be Facebook and Instagram ads.
Go deeper