Democrats are trying to bar Trump from striking North Korea first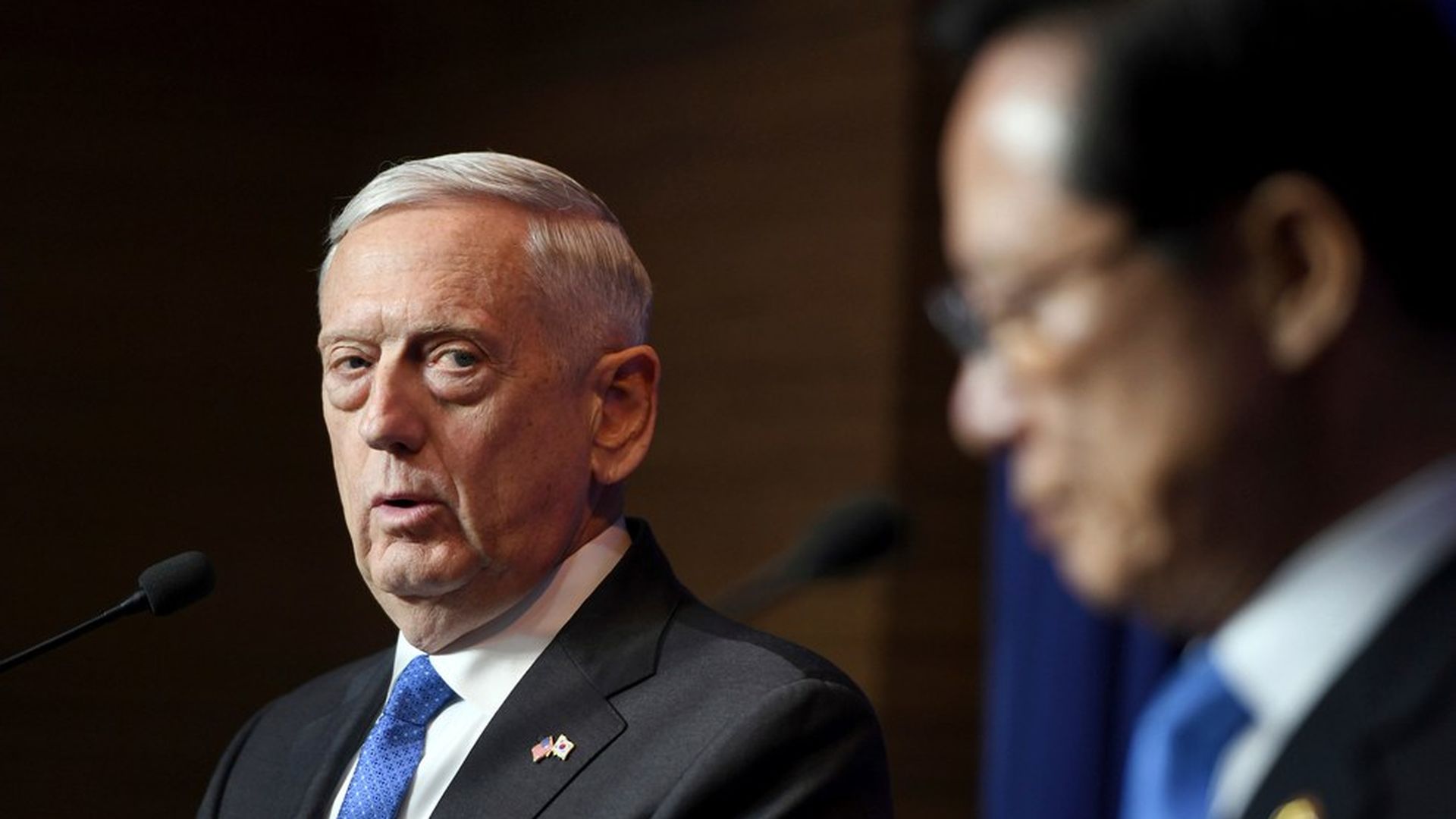 Sen. Chris Murphy introduced a bill this afternoon that would bar President Trump from launching a first strike on North Korea, except in situations of imminent threat or authorization from Congress. The co-sponsors include Sens. Bernie Sanders, Liz Warren and Cory Booker, along with Brian Schatz, Tammy Duckworth, Jeff Merkley, and Tom Udall.
Why it matters: Democrats have been expressing concerns that Trump's rhetoric and tweeting about using the military option against North Korea could march the U.S. into an unprovoked war. And given some of the high-profile senators backing this bill — and the questions other Democrats raised about North Korea at a hearing yesterday — it's a good bet you'll hear about the issue again, even if the bill itself doesn't advance.
Already at the hearing on a new authorization for the use of military force Monday, Secretary of State Rex Tillerson and Defense Secretary Jim Mattis faced questions from democrats about whether Trump had the legal basis to launch a first strike against the North, and they hedged their answers.
"I think it's time that we start taking President Trump seriously when he repeatedly threatens military action against North Korea," Murphy told reporters on a call Tuesday.
Part of Murphy's concern is that Trump has shown "a willingness to ignore the advice of his advisors on critical issues," he said.
At stake: If the U.S. were to launch at North Korea, that risks the North's retaliation, which could include risking the lives of U.S. service members in the region as well as American allies and innocent civilians, with artillery, unconventional weapons, or chemical and biological weapons.
Could it pass? Murphy thinks "it has a very good chance of passing" if brought for a vote. However, he noted he thinks Republicans may "see this as a vote that could divide" the caucus, and admitted they may need to "force a vote on it."
Go deeper