Demand for foreign, migrant farm labor soars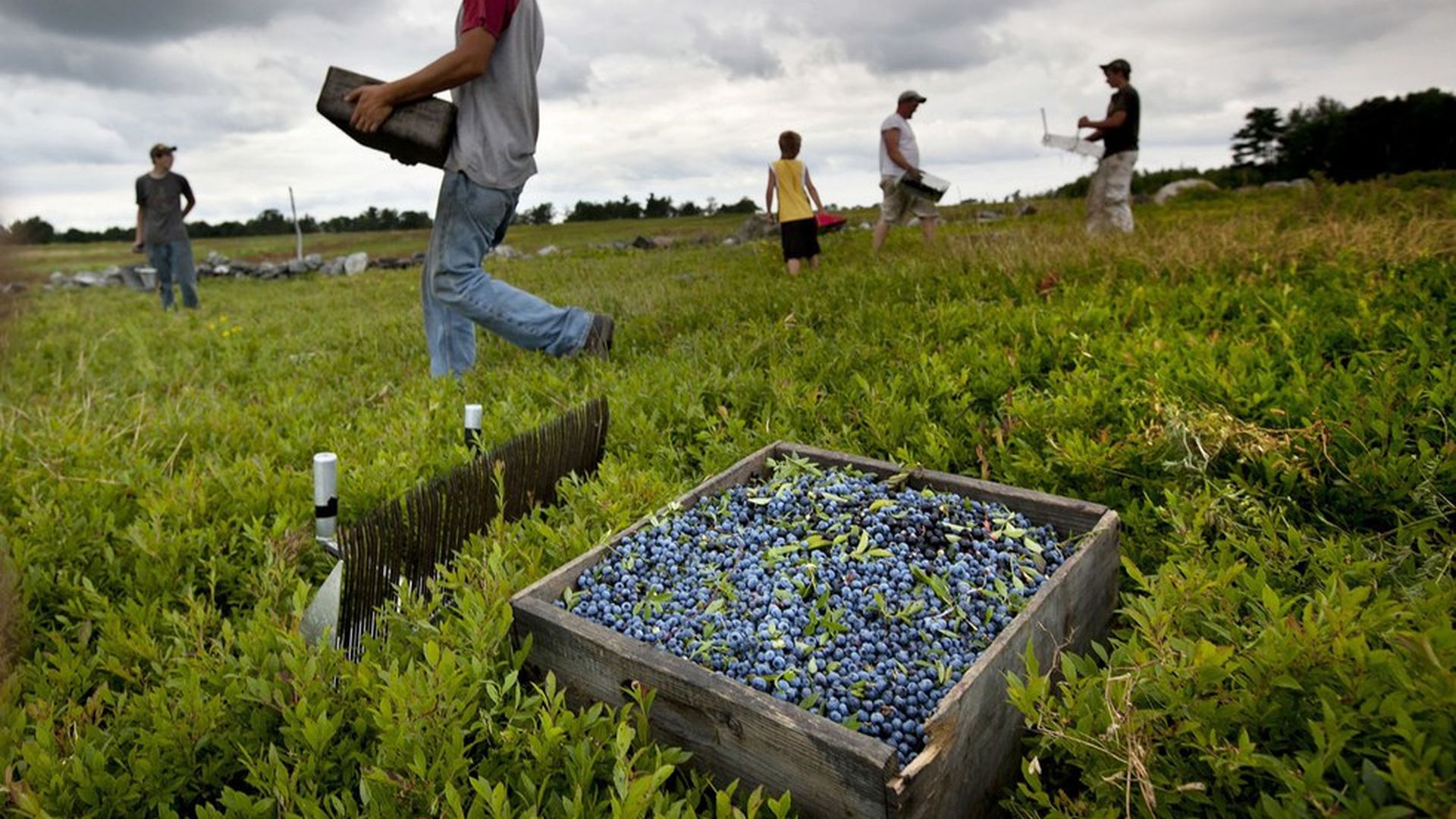 The Trump Administration's tough stance on foreign labor has overlooked one of its largest sources: H-2A visas that permit temporary farm laborers to work in the U.S.
Public-radio consortium Fronteras reports that demand for such visas is on the rise, and with that the opportunity for firms to exploit workers who have few connections to the country beyond their employer. President Trump reportedly told agricultural industry leaders he had no plans to crack down on H-2A issuance — employers can now apply for an unlimited number of visas, as long as they meet requirements like providing transportation and housing to guest workers.
Why it matters: As the labor market tightens, farmers will increasingly turn to foreign labor, which already constitutes the majority of the U.S. agricultural workforce. Trump has himself made use of temporary foreign labor for his resorts, and his reluctance to restrict this type of immigration puts him at odds with labor activists on the left and Breitbart-style conservatives on the right.
Go deeper