Dem super PAC expanding state legislature campaign to 12 states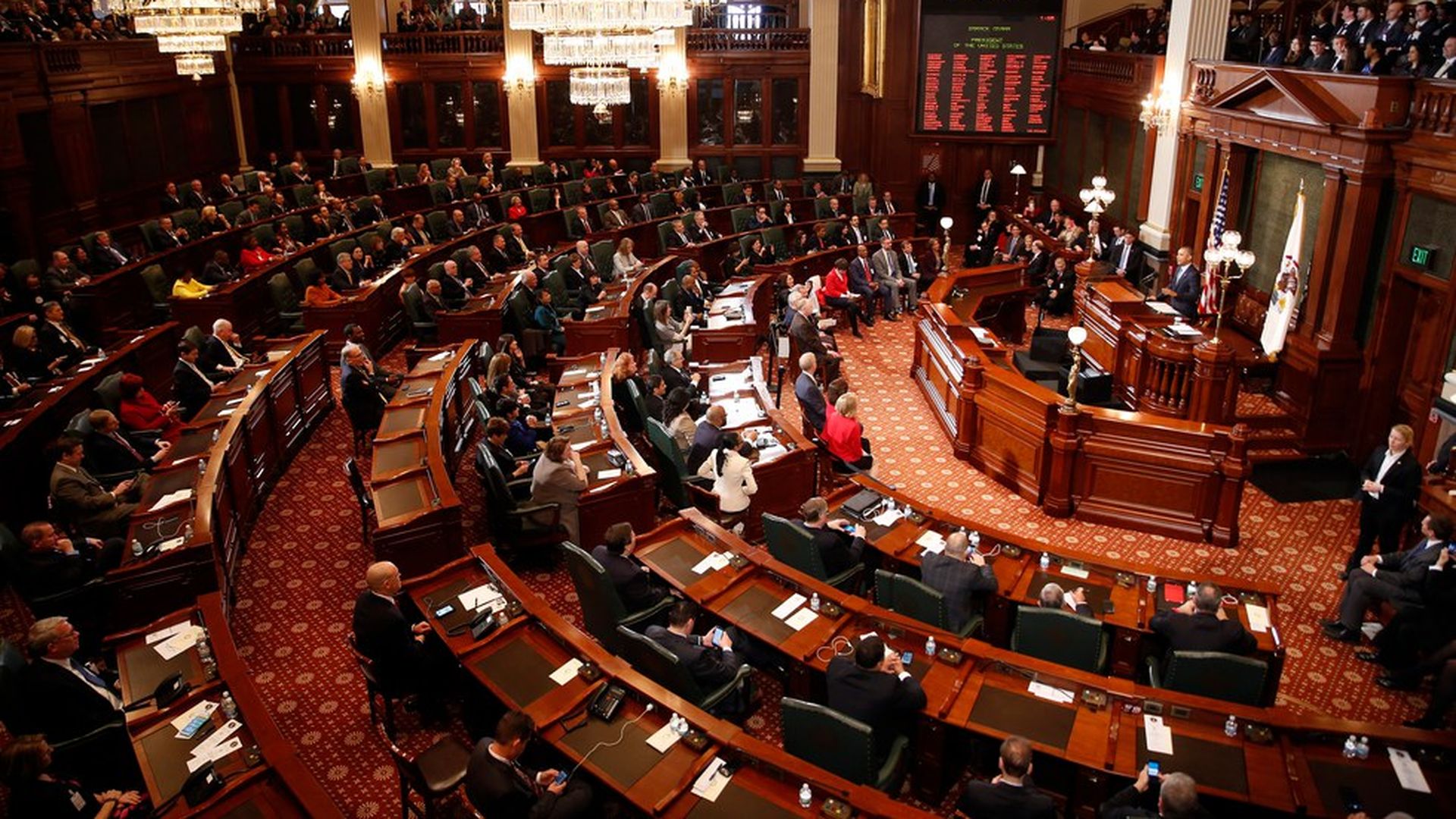 A super PAC to help Democrats regain some of the almost 1,000 state legislature seats they've lost to Republicans in the past decade is expanding its focus to 12 states and hoping to raise $100 million.
Forward Majority launched last week, and said it was going to target Virginia with a $1 million campaign focused on its 2017 House of Delegates race. It wants to help Democrats win state legislative seats in targeted states ahead of the 2021 congressional redistricting. The groups says Republican-drawn districts helped the GOP gain 18 seats in the U.S. House.
The states: Virginia, Colorado, Minnesota, Wisconsin, Michigan, Ohio, Pennsylvania, New York, New Hampshire, North Carolina, Georgia and Florida.
Why it matters: This type of money and sophisticated campaign strategy are seldom used in hyper local races like the ones targeted by Forward Majority.
"The amount that Democrats spent on Jon Ossoff's race could be spent in Pennsylvania to win back five congressional seats," Vicky Hausman, Forward Majority co-founder and chief operating officer, told Axios. Advisers to the group include Reps. Joe Kennedy III and Seth Moulton, and Colorado Gov. John Hickenlooper. The PAC is targeting 130 state House races and 60 state Senates races — Forward Majority hopes to flip 6 to 8 chambers in 2018, and 6 to 8 more in 2020, all using information based on their Virginia prototype. David Cohen, co-founder and executive director, who was also one of Obama's first hires in 2007, said states were selected based on how many congressional seats are available, how gerrymandered the states are in Republican's favor and how many seats Democrats would stand to gain if they ran redistricting — and tie that to the price tag of winning the chamber.
Go deeper