Dem has "more questions" after Facebook discloses Russian-bought ads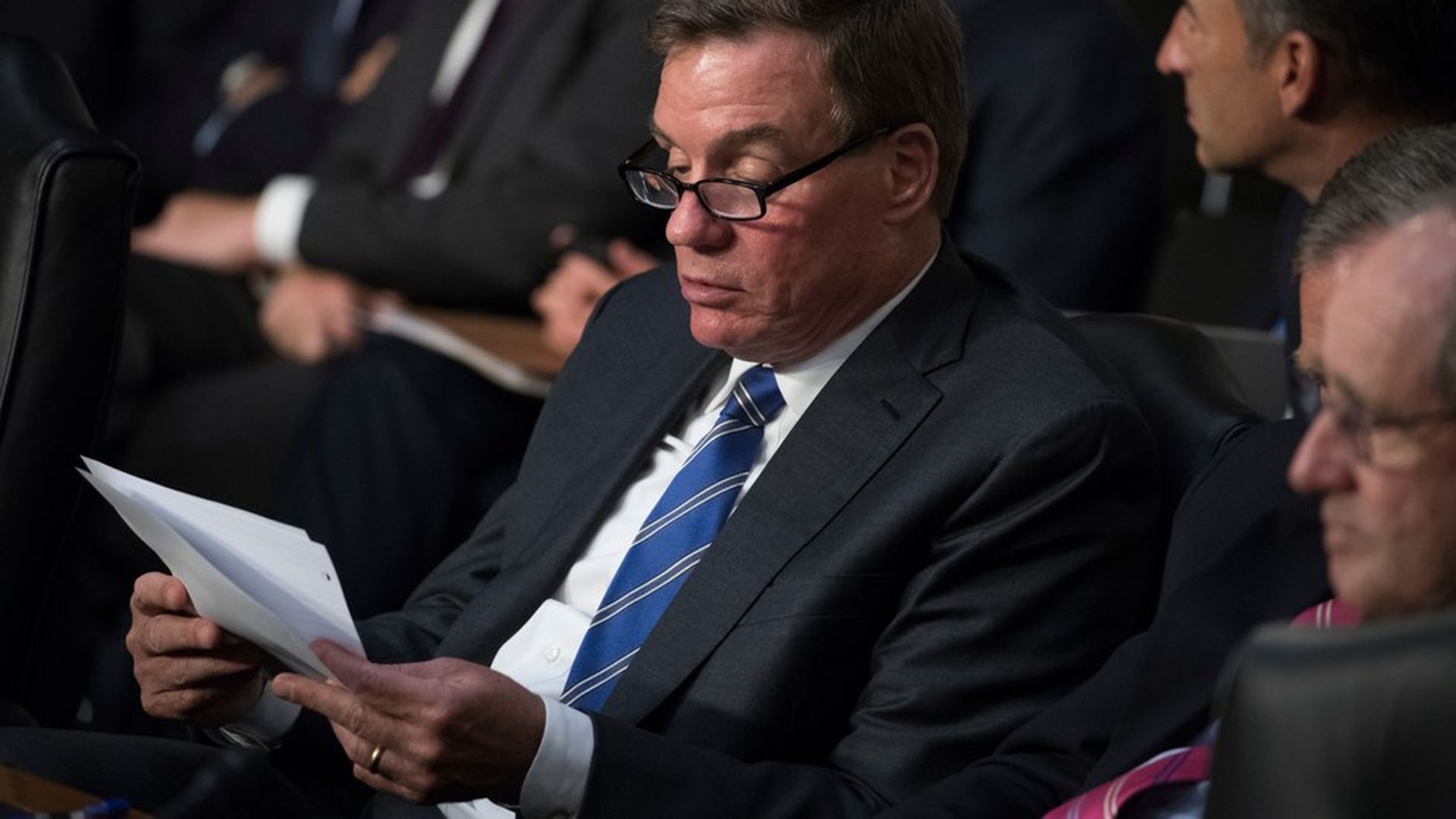 The top Democrat in a congressional investigation of Russia's influence on the election wants more information from Facebook following the social giant's disclosure that thousands of ads focused on divisive issues were likely purchased by a Russian operator between mid-2015 and earlier this year.
"I'd like to get a more comprehensive look than perhaps what we got today," said Mark Warner, the lead Democrat on the Senate Intelligence Committee. "I think today was a good first step, but I think there's more to come."
Why it matters: Warner and others have raised questions about whether digital ad targeting systems were used to distribute "fake news" meant to tilt the results of the election and if Trump campaign could have aided Russian operatives in such an effort. Today shows the pressure isn't letting up on some of the biggest companies in Silicon Valley to account for their role in last year's tumultuous campaign.
Take note: "My hope is that we would even at some point get Facebook, Twitter and some of the other social media firms in for a public hearing," he said, adding that Twitter would be briefing committee staff in the future.
Bigger picture: Warner also said the there should be greater transparency about who is buying political ads online. The companies, he said, have "got to follow the law, and if the law needs to be changed to meet ... 21st century standards, let's have at it."
Go deeper