Delaware-sized iceberg is close to breaking off Antarctica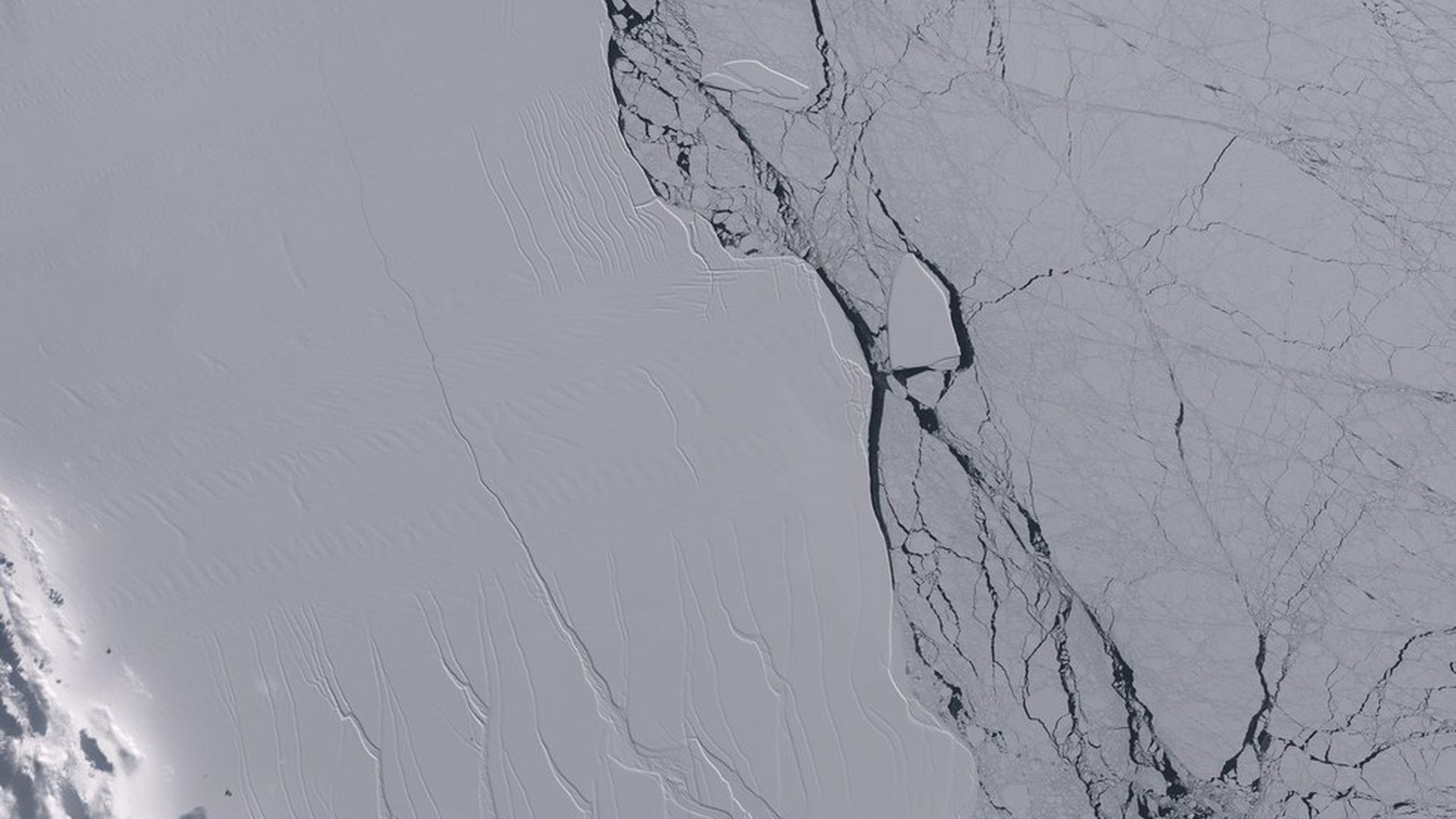 A long crack in the Larsen C ice shelf in Antarctica grew 11 miles last week, leaving only 8 miles until the 2,000 square mile iceberg is set free into the Southern Ocean."There appears to be very little to prevent the iceberg from breaking away completely," according to Project MIDAS researchers
Why it matters: The iceberg breaking off from the ice shelf will not raise the sea level itself, since the ice is already floating. But as the ice shelves thin, glaciers flow quicker into the sea, which could then cause sea levels to rise.
Keep in mind: Larsen C ice shelf has far less ice beneath it than other ice shelves that are losing mass, the Washington Post points out.
Big picture: Another global warming effect resurfaces just as Trump makes his decision on whether to stay in or leave the Paris Climate Agreement today.
Go deeper