Dean Heller is keeping his options open on health care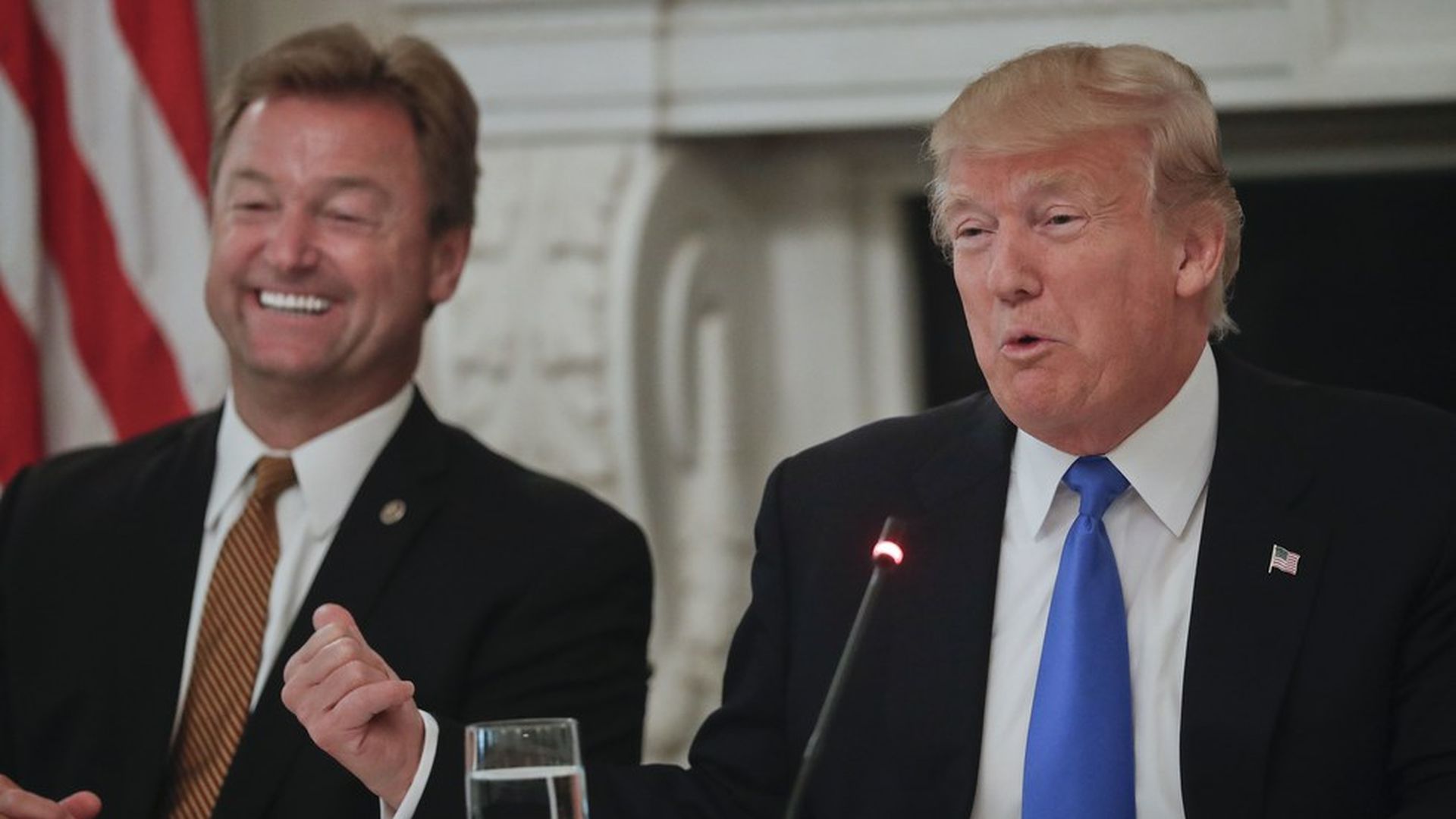 Sen. Dean Heller has been tight-lipped on the Senate health care plan ever since his fiery joint press conference with Gov. Brian Sandoval last month, following the release of the first version of the bill. But I finally caught up with him last night after the late-night GOP meeting in the Capitol, and he gave me several minutes of his time to discuss where he now stands.
Here's some excerpts from our conversation. In short, he's not drawing any firm lines in the sand and remains open to striking a deal.
So you came out in your press conference a few weeks ago – you were pretty clear about what the bill didn't do, about which expectations of yours it didn't meet. Can you tell me now where you stand? What are your expectations as of now, and where do you see the movement towards what you're looking for?
"I don't have an answer to that question. I truly don't have an answer to that question, because things are changing so quickly ... And it's not because I'm undecided – all I'm trying to do is get all the information I possibly can before I make a decision."
Is there – with coverage numbers, could any Nevadans lose coverage? Or is there kind of like a threshold that you have set for yourself?
"See, I'm not going to talk about that. Yeah, that's not the discussion I want to have. The discussion I want to have is to see what the options are, so that we can make the best decision and choice for the state of Nevada. And if that's a no vote, that's a no vote. I'm not saying I'm a no vote but I'm just saying, I want to have all the information that I can have and continue to gather this information to the point that I can actually make a decision. I'm not at the point I can make a decision."
Similar question on premiums – if premiums do not decrease, is that something – have you made a hard line –
"That's one of the variables in this process."
So you don't know – say they increase, you don't know if that would kill your vote.
"Well, you know, all the scoring and everything, I want to see it. Read it. I want to understand it. And if I have questions, I want to be able to go to people that can answer those questions."
You sound pretty flexible.
"I hope so. I hope to be. And I think, frankly, that's what I should be doing."
So like a voter from Nevada was coming up to you and said, 'What won't you support?' What would you tell them?
"It just depends on the individual. We'll sit down and talk about what their concerns are, what their problems, then we'll address those specifically."
I know Gov. Sandoval said he doesn't like the 2015 straight repeal bill (he joined a bipartisan group of governors opposing it). Is that a factor in your vote too? The fact that he said he does not like that?
"Everything's a factor. Everything's a factor."
Go deeper