DEA whistleblower slams drug industry for opioid crisis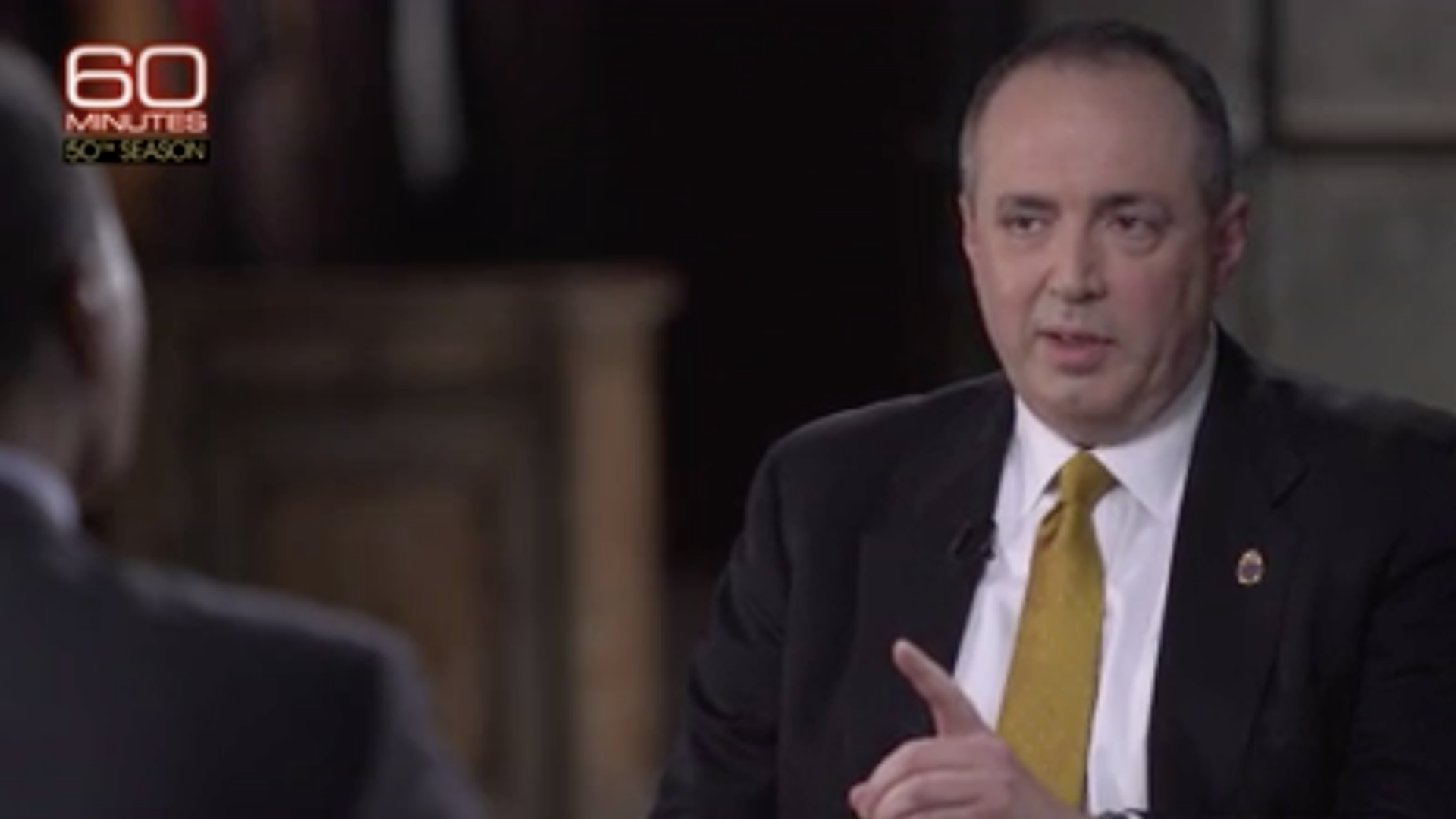 Joe Rannazzisi, former deputy assistant administrator at the Drug Enforcement Agency, sounded the alarm on Congress, lobbyists and the drug industry in an interview with 60 Minutes for their roles in allowing the opioid crisis to escalate.
Key quote: "This is an industry that's out of control. What they want to do, is do what they want to do, and not worry about what the law is. And If they don't follow the law in drug supply, people die. That's just it. People die."
On the companies at fault: "The three largest distributors are Cardinal Health, McKesson, and AmerisourceBergen. They control probably 85 or 90 percent of the drugs going downstream."
On the drug distribution industry: "These weren't kids slinging crack on the corner. These were professionals who were doing it. They were just drug dealers in lab coats."
On Congress' lobbied decision to limit the DEA's abilities: "[T]he drug industry — the manufacturers, wholesalers, distributors and chain drugstores — have an influence over Congress that has never been seen before. And these people came in with their influence and their money and got a whole statute changed because they didn't like it."
Go deeper: Congress derails the DEA's opioid crackdown; the deadliest of the deadly opioids
Go deeper