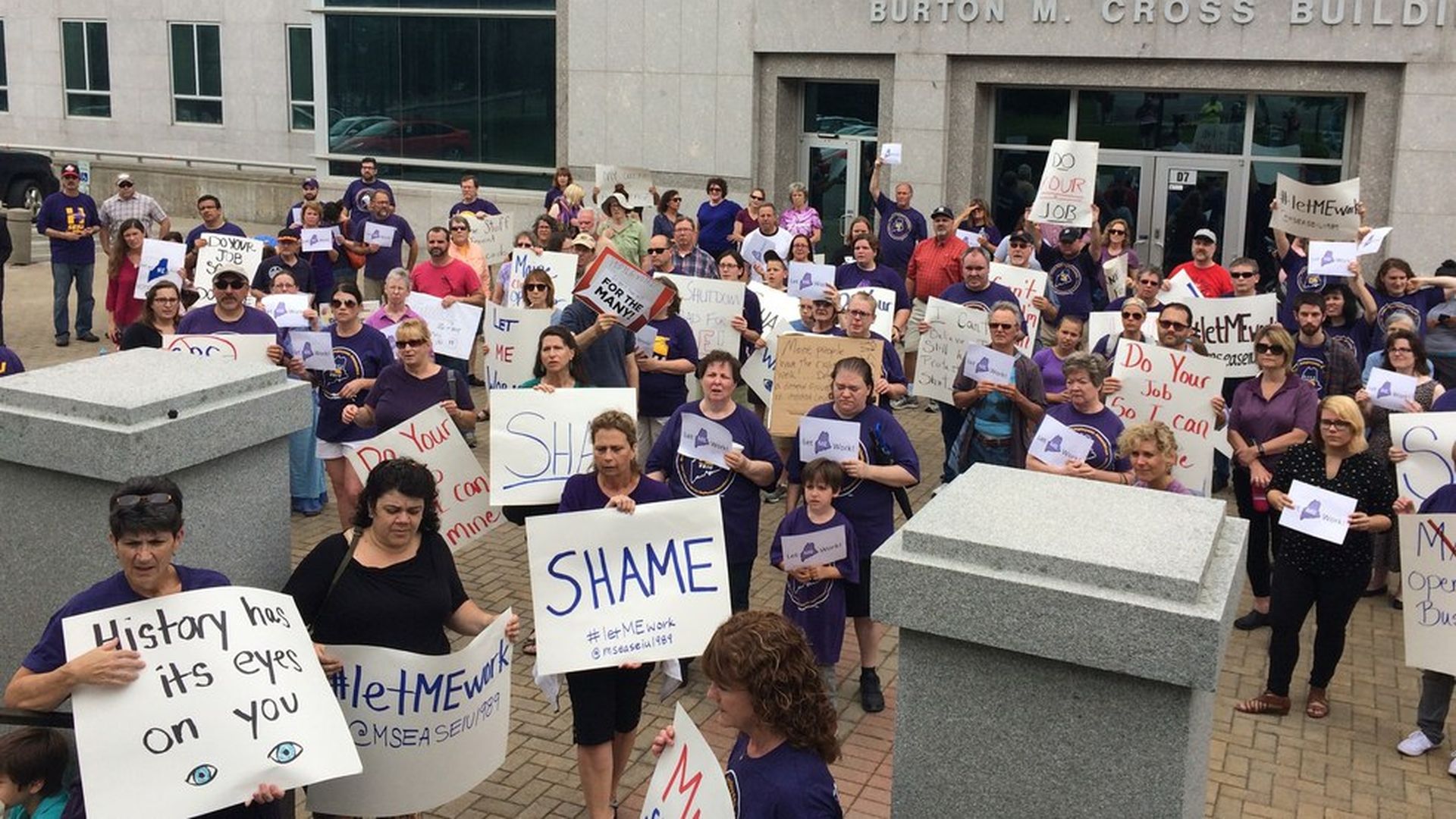 CNN yesterday had live coverage of the health-care debate back home, with the headline: "PARADES UNDERWAY AS LAWMAKERS FACE HEAT OVER BILL."
"Popular as sunburn" ... The N.Y. Times front-page's similar ominous findings for the GOP, "With Voters Riled, G.O.P. Senators Lie Low: Health Care Concerns Intrude on July 4 Festivities," by Campbell Robertson, Dave Philipps, Jess Bidgood and Emily Cochrane:
"It is a tough summer for Senate Republicans ... Protesters have held sit-ins at Senate offices, phone lines have been jammed and editorial writers have blasted their states' congressional delegations....
"Many lawmakers seem to have given up on town hall-style meetings and parades. Others are still braving them, knowing they may get an earful on the health care bills."
Go deeper