Cruz on Trump's Obamacare speech: No, we're not fighting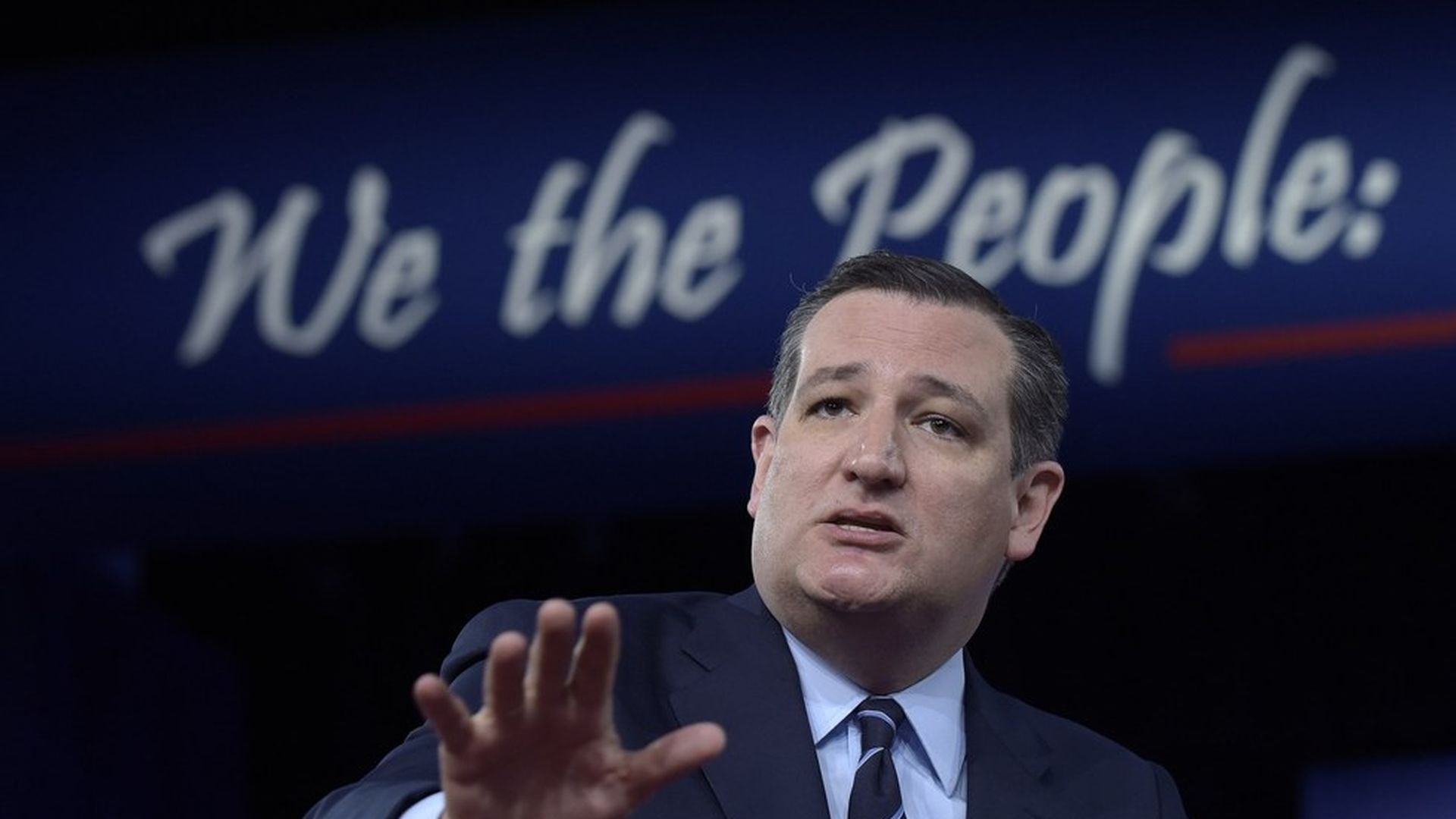 President Trump may have endorsed health care tax credits to send a message to conservatives about Obamacare repeal, but Sen. Ted Cruz — his onetime presidential rival — is trying to make it sound like there's no conflict at all. Here's what he said to reporters this morning about the speech:
"I think the president laid out general principles of reform, and right now both houses of Congress are debating the specifics of those reforms. I believe the way we get it done is building from the 2015 repeal language, and focus on areas of consensus."
Worth noting: Cruz is one of the conservative Republicans who insists on repealing the entire law, not trying to keep the popular parts. And just yesterday, he was referring to health care tax credits as a "massive new entitlement program."
Go deeper