Cruz, Collins are "no" on Trumpcare (for different reasons)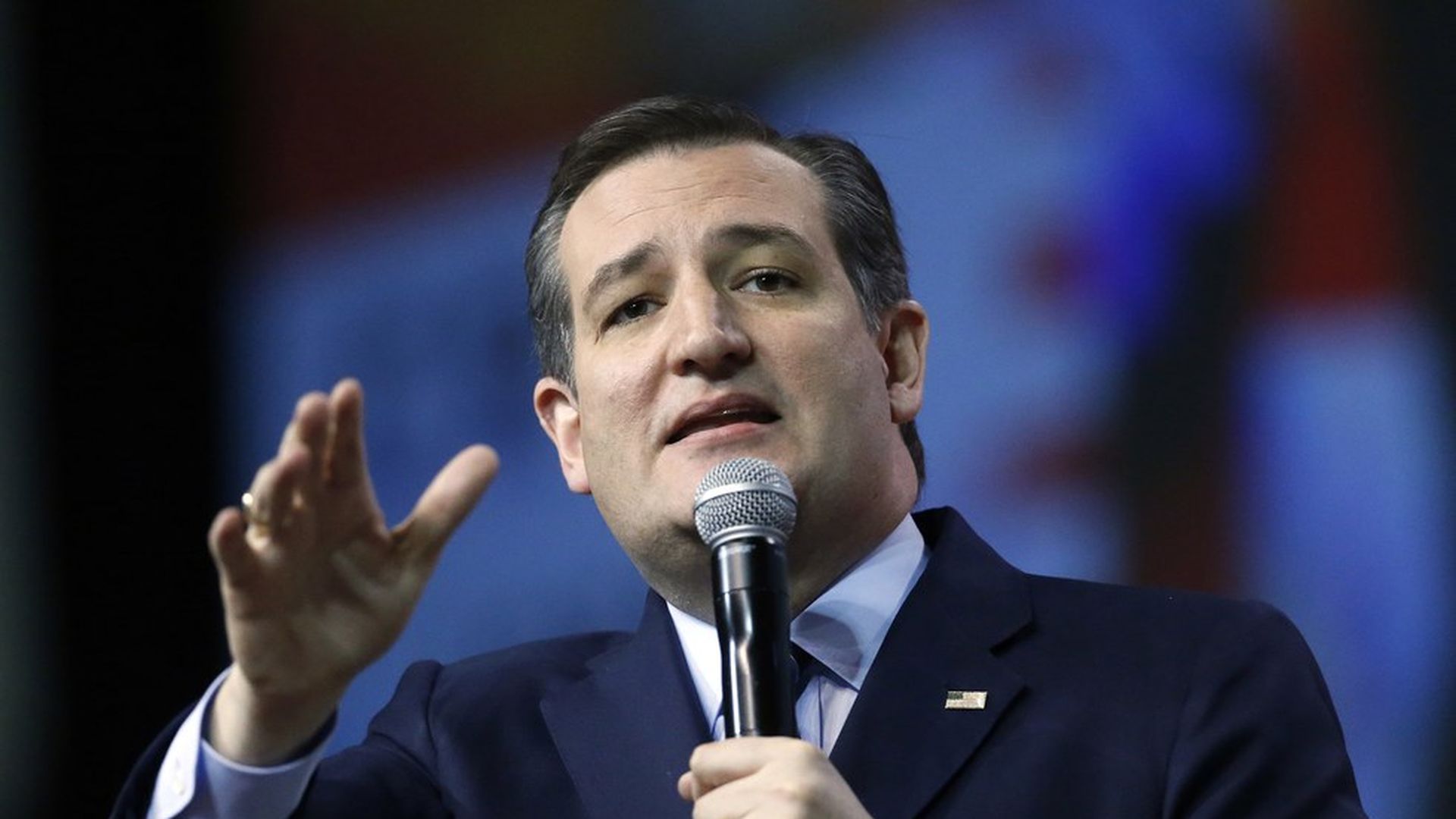 Sen. Ted Cruz said this morning he can't vote for the House Republican Obamacare replacement bill because it doesn't lower health care premiums — and insisted Republicans need to try to repeal the law's insurance mandates to drive down costs, even though GOP leaders don't think that can be done in the budget "reconciliation" bill.
"If Republicans hold a big press conference and pat ourselves on the back that we've repealed Obamacare, and everyone's premiums keep going up, people will be ready to tar and feather us in the streets, and quite rightly," Cruz said on CBS's Face the Nation.
Meantime, on NBC's Meet the Press, Sen. Susan Collins raised a different set of problems that need to be fixed: The coverage losses would be too big, it disproportionately affects older, rural Americans, and the Medicaid cuts would "shift billions of dollars to the states."
Why it matters: Today's Sunday talk shows gave a good look at what lies ahead for Trumpcare if it passes the House: conflicting demands from conservative and moderate Senate Republicans. It will be hard to make both sides happy.
Go deeper