Cruz can't support health bill, but wants to make a deal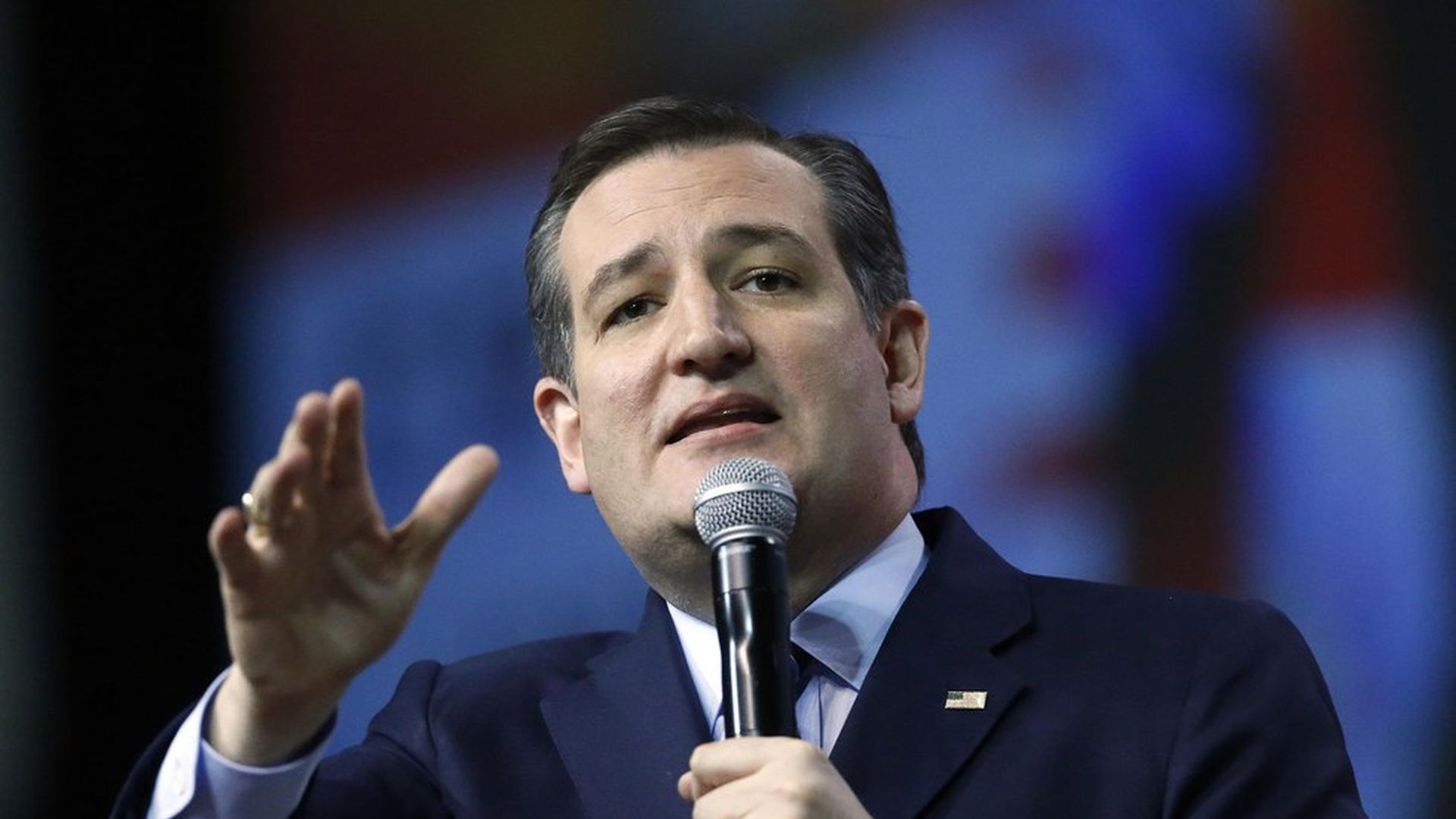 Sen. Ted Cruz says he hasn't given up on the Senate health care bill. He already released a statement with three other Republicans saying they're "not ready to vote for" the draft bill. But in a separate statement, Cruz says he wants to help make "real improvements" so it "provides the relief from Obamacare that Republicans have repeatedly promised the last seven years" — especially in reducing health insurance premiums.
What he wants: He'd give consumers "the freedom to choose among more affordable plans that are tailored for their individual healthcare needs." He also wants more flexibility for Medicaid, the ability to buy health insurance across state lines, expanded health savings accounts, and medical liability reform.
Between the lines: Cruz is hinting that he wants to be a dealmaker: "I want to get to yes, but this first draft doesn't get the job done." And Majority Leader Mitch McConnell's allies consider him an easier negotiating partner than the other conservatives, including Sens. Mike Lee and Rand Paul. The catch is that even though most of his ideas have broad support among Republicans, not all of it can be done under Senate budget rules.
Go deeper