Corporate lawsuit over drug savings pulls in another party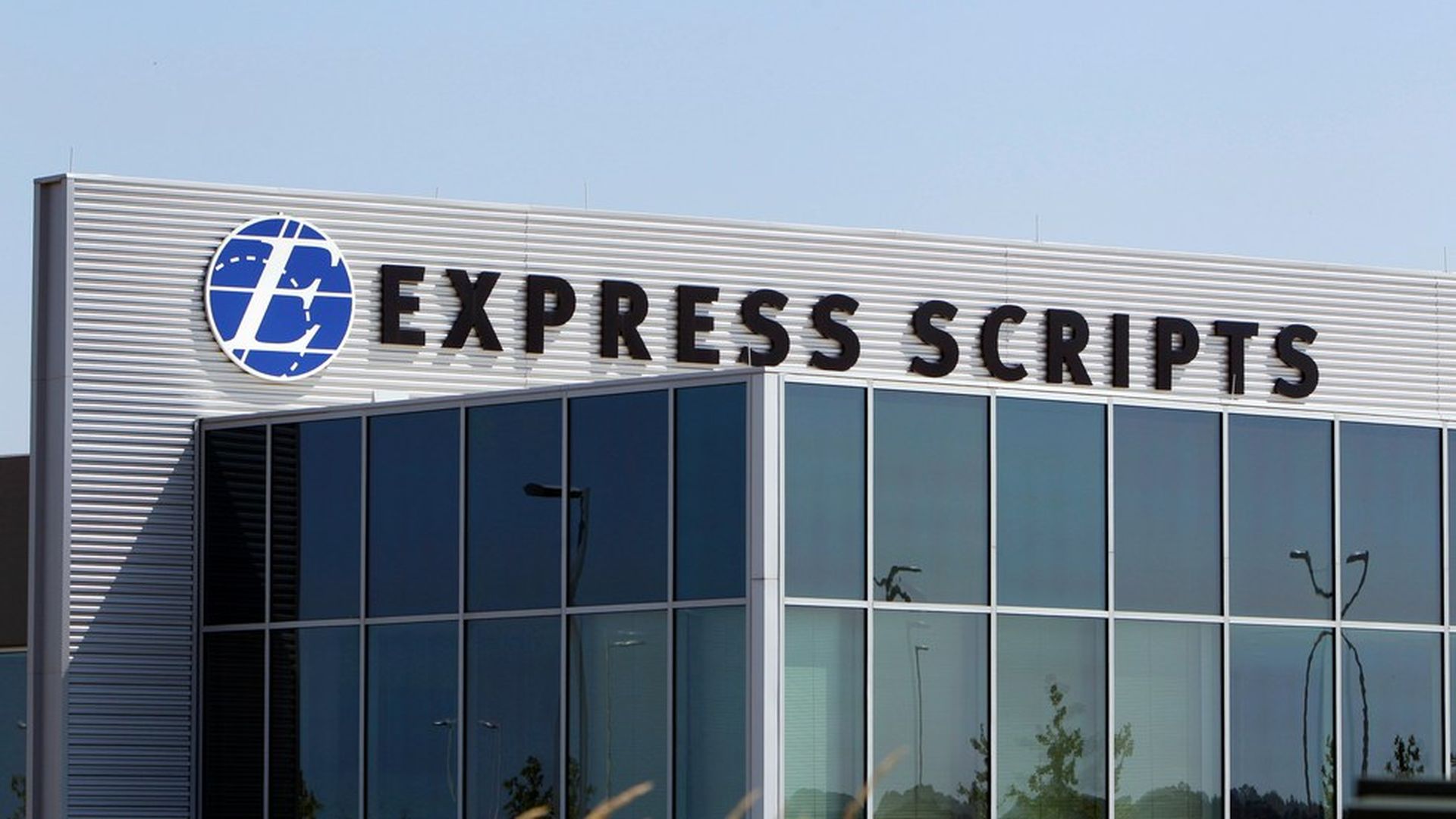 Anthem and Express Scripts are embroiled in lawsuits, each accusing the other side of being a bad business partner. And now court documents show Optum, a health care company owned by UnitedHealth Group, is getting dragged into the mix.
Why it matters: This is more than just a corporate brouhaha in a far-off courtroom. Three massive health care companies are spending consumers' premium dollars on legal teams to fight over prescription drug rebates — an issue that continues to pinch people's wallets when they pick up their medicine.
The details: Health insurer Anthem originally sued pharmacy benefit manager Express Scripts in March 2016 for $15 billion, alleging Express Scripts was reaping "an obscene profit windfall" from negotiations with drug makers and was not passing enough savings back to Anthem. Express Scripts countersued and said Anthem was not acting in good faith.
New legal filings detail how UnitedHealth got involved with the two feuding parties.
After Anthem sued Express Scripts, Anthem reached out to OptumRx, UnitedHealth's pharmacy benefit manager and a competitor to Express Scripts.
Anthem wanted Optum to provide a "pricing proposal" of drug savings in case Anthem decided to end its contract with Express Scripts, according to Optum, which obliged with the request.
But Express Scripts said Anthem and Optum created the proposal solely as a way to justify the alleged $15 billion worth of damages.
Express Scripts demanded Optum reveal internal documents and analyses to understand how Optum made the proposal.
Optum handed over the pricing proposal, which outlined the services and prices Optum was offering Anthem, but has not provided the "highly confidential" documents.
Express Scripts said Optum has acted "to both harm a competitor...and ingratiate Optum with a potential future client." (Anthem is partnering with CVS on its own pharmacy benefit manager.)
Optum countered that Express Scripts "concocted a conspiracy theory" and has no legal grounds to obtain internal processes from a competitor.
The bottom line: The lawsuits are full of mud-slinging but also confirm the contracts between health insurers and pharmacy benefit managers are incredibly complex and lucrative documents. Anthem, Express Scripts and Optum did not comment.
Go deeper