Corporate America is obsessed with Trump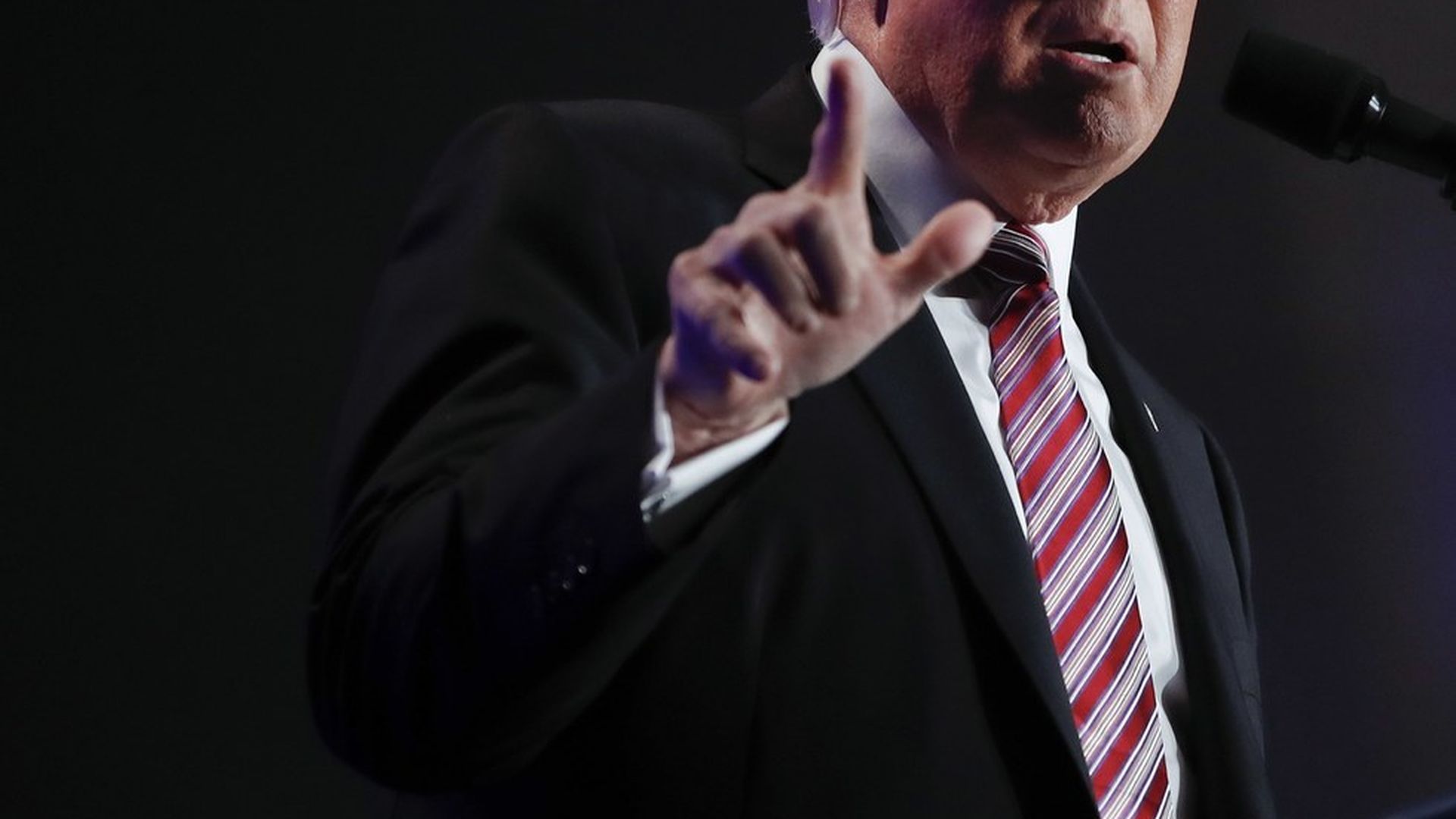 Winter earnings season has revealed how many American executives have Trump on the brain. The Wall Street Journal reports that "of the 242 companies in the S&P 500 index that held conference calls or other investor events in January, half mentioned Mr. Trump directly or indirectly."
Why it matters: Donald Trump's big plans for tax, trade and infrastructure affect nearly every American business model. Trump's penchant for calling out, and cutting deals, with individual companies has gotten Corporate America's attention, too.
Irony alert: After the Republican Party spent years criticizing crony capitalism, a Republican President has made good relations with the White House a business must.
Go deeper