Corker: Tillerson, generals "separate our country from chaos"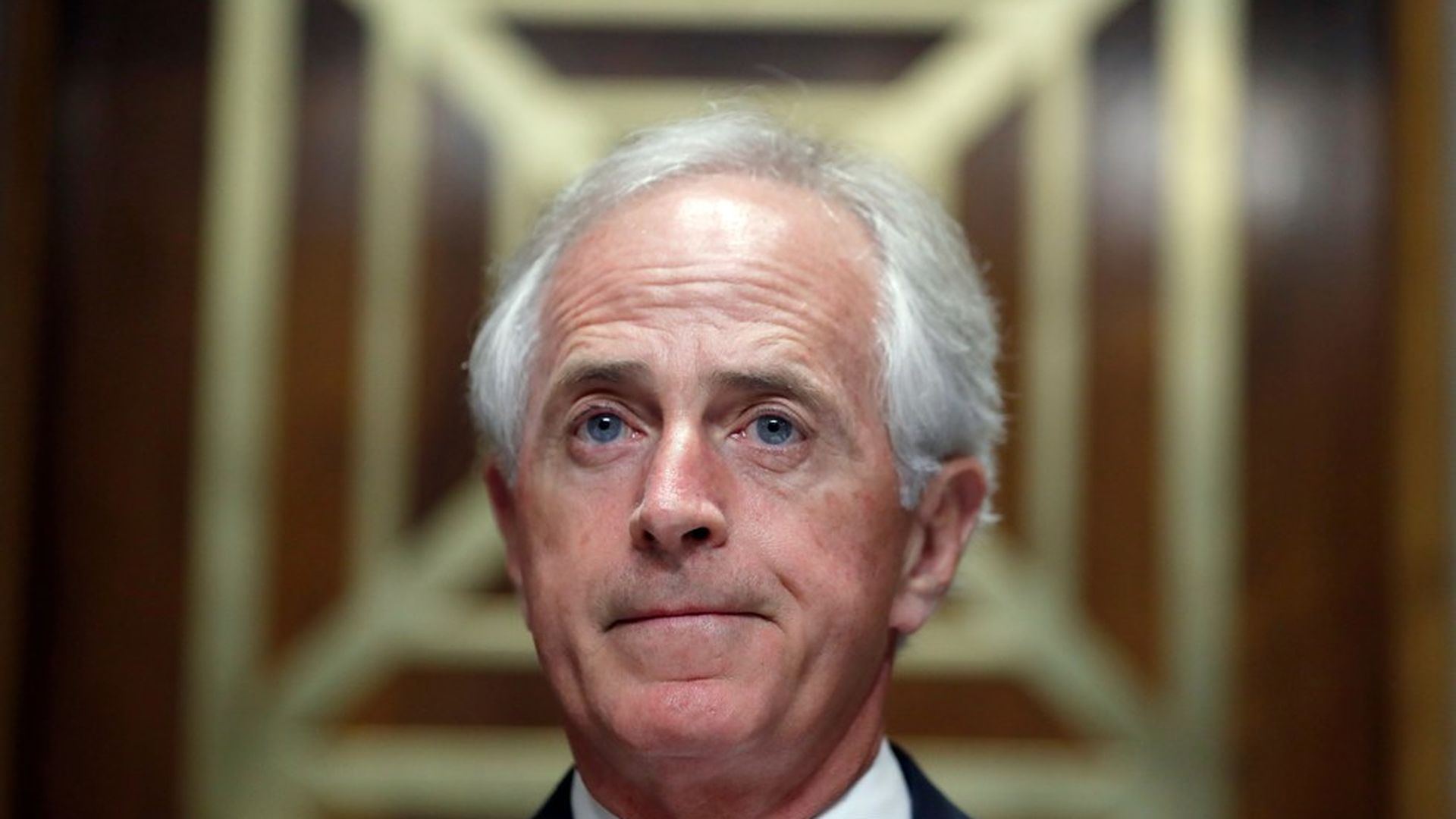 Senator Bob Corker told reporters Wednesday he thinks "Secretary Tillerson, Secretary Mattis, and Chief of Staff Kelly are those people that help separate our country from chaos." Corker added that Tillerson is not being supported in the way that I would hope" and "is in an incredibly frustrating place."
The backdrop: Corker's comments followed a report that Secretary of State Rex Tillerson called Trump a moron — which the State Department has since refuted — and considered resigning.
Go deeper: Between the lines on Tillerson
Go deeper