Cook on travel ban: Apple "thrives on diversity"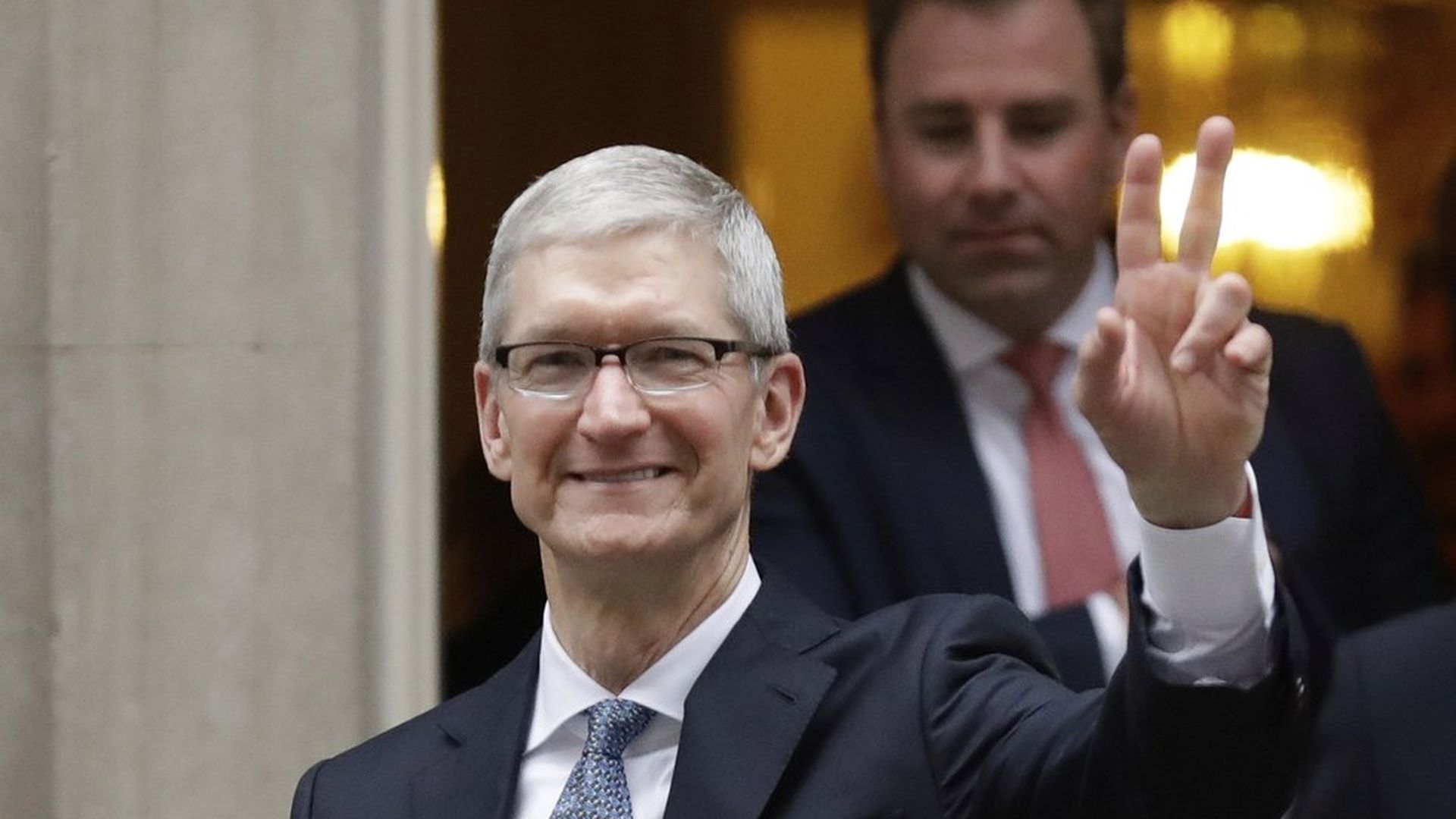 Speaking at Scotland's University of Glasgow, where he was receiving an honorary degree, Tim Cook reiterated Apple's opposition to Trump's travel ban.
According to a tweet by the university, spotted by CNET, Cook said:
If we stand and say nothing we become a part of it, our company thrives on diversity.
In answering audience questions, Cook dismissed claims that he or Apple are "activists." Apple, he said, is careful about the issues it chooses to take on politically — but "we're not shy" on topics they have a strong point of view on.
Why it matters: Apple is among the more than 90 tech companies that have signed a letter opposing the travel ban. Like its Sillicon Valley peers, Apple is also closely watching any possible changes to the high-skilled visa program it relies on to fill engineering jobs.
Go deeper