Conservatives want Obama/Kerry ally booted from State Dept.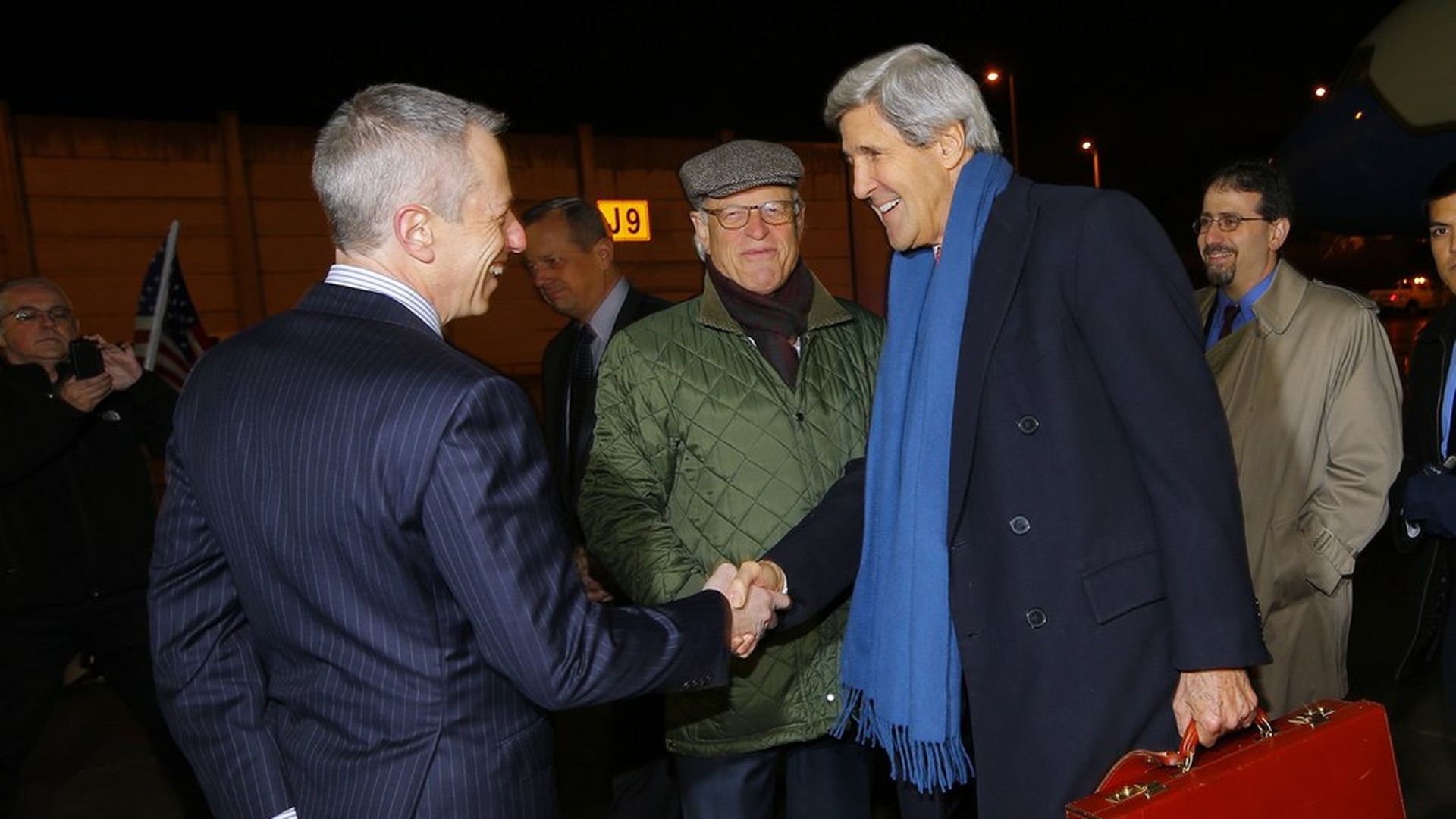 Concerns are brewing in conservative pro-Israel circles about the State Department hiring Michael Ratney, who was a senior U.S. diplomat in Jerusalem under John Kerry.
While Obama officials like former Obama ambassador to Israel Martin Indyk are praising Ratney's hire, influential conservatives in the pro-Israel community are ready to unleash a major outcry if he's retained. Here, for instance, is Arthur Schwartz linking to a Conservative Review piece:
Why did you tap this guy to run @StateDept's Israel / Palestinian portfolio, @Reince45? We won the election. Why hire @JohnKerry's guys? pic.twitter.com/nx56tZZ06k— Arthur Schwartz (@ArthurSchwartz) March 10, 2017
Reached for comment, Schwartz, who is known to consult for the Zionist Organization of America, said he was only speaking for himself.
But Axios has learned that pro-Israel conservative figures are reaching out to the White House behind the scenes. If Ratney remains in the job, you can expect a number of public breaks with the administration.
Go deeper