Conservatives are more upset with Congress than the media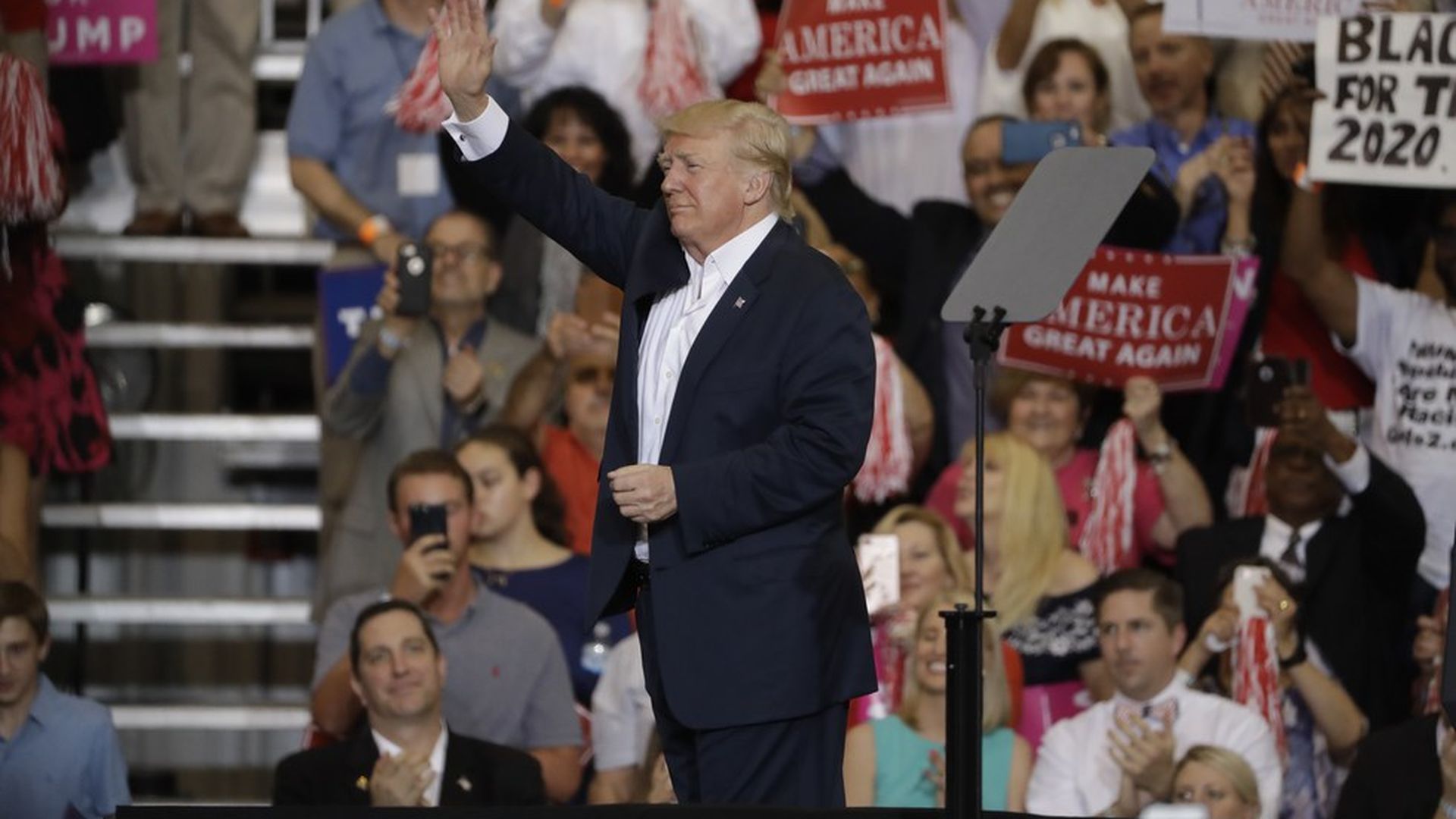 Grassroots conservatives, especially those who support Trump, hate the media — but they're more upset with Congress for blocking Trump from getting things done, according to a new Convention of States (COS) Action survey shared exclusively with Axios.
Mark Meckler, tea party co-founder, leader of the Convention of States Project and President of Citizens for Self-Governance, tells Axios he's most surprised by his constituents placing the bulk of the blame for Trump's delayed agenda on Congress and not the media.
51% of the volunteers interviewed believed Congress would continue to block President Trump's efforts. "In general they agree with [Trump's] policies and they're unhappy with Congress," says Meckler. "They're giving Trump a pass because Congress was really bad before Trump and they're really bad now, and it's the same with media."
So they're taking matters into their own hands by joining this movement: 47% of the more than 3,200 COS volunteers across all 50 states joined within the last year and 36% of them had never been involved in politics before. Meckler says this growing interest in the COS reflects Trump's conservative base that wants to reciprocate the interest he has shown in them.
One quick thing: Meckler tells Axios that capitulating to Democrats is the one thing that would lose him support among his conservative base. "He went off the rails on the first version of health care in the House, when he started attacking the Freedom Caucus, and the backlash was severe," he says. "He made a mistake, he went against his conservative base and people were really mad."
But: "More than a politician, he's a brand" who champions conservative interests in the White House, Meckler says, adding that because his constituents know this, they want Trump to bypass Congress and they're abandoning the mainstream media. "My base doesn't ignore this stuff — it's hard to be mad at Trump for things he's not doing when they know he's doing good things."
Go deeper