Conservative websites going to war against Trumpcare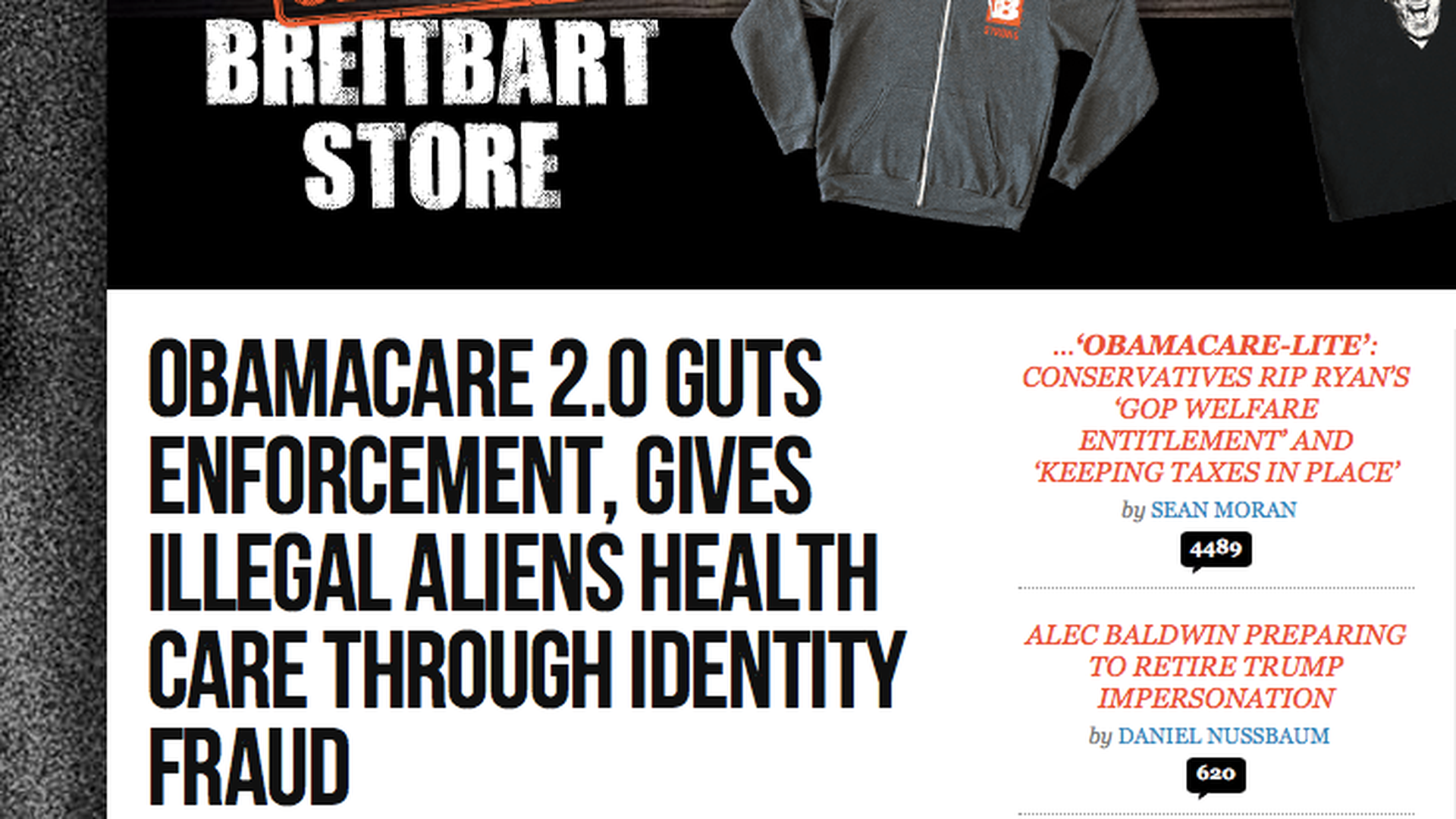 Influential right-wing websites are beating the daylights out of the Obamacare replacement plan developed by the House Republican leadership and the Trump administration.
Why this matters: Trump, Ryan and co. were already going to have a hard time selling their plan to right flank of the House and Senate. The last thing they need is a conservative media war against them. You can bet that someone's going to walk into the President's office during the next 24 hours with a print out of the Breitbart stories. It'll be interesting to see whether he stays the course against the backlash.
Breitbart is taking the most aggressive stance against the Obamacare replacement bill, closely followed by the website Conservative Review — which is seen in conservative circles as being close to Ted Cruz.
A sample of today's headlines:
"Obamacare 2.0 guts enforcement, gives illegal aliens health care through identity fraud" (Breitbart)
"Obamacare-Lite': Conservatives rip Ryan's 'GOP welfare entitlement' and 'keeping taxes in place' (Breitbart)
"Rand smash! Sen Paul takes spineless GOP and RINOcare to task" (Conservative Review)
"Trump endorses RINOcare. Are we doomed?" (Conservative Review)
"RINO-Care: A more insolvent version of Obamacare...Except this time GOP owns it" (Conservative Review)
What about other influential conservative websites? Neither Drudge nor the National Review is playing up healthcare today. The Weekly Standard has measured coverage — "Maybe it's an Amendable Care Act, But 'this is the bill,' Pence says."
Go deeper