Conservative website hired Russian dossier firm first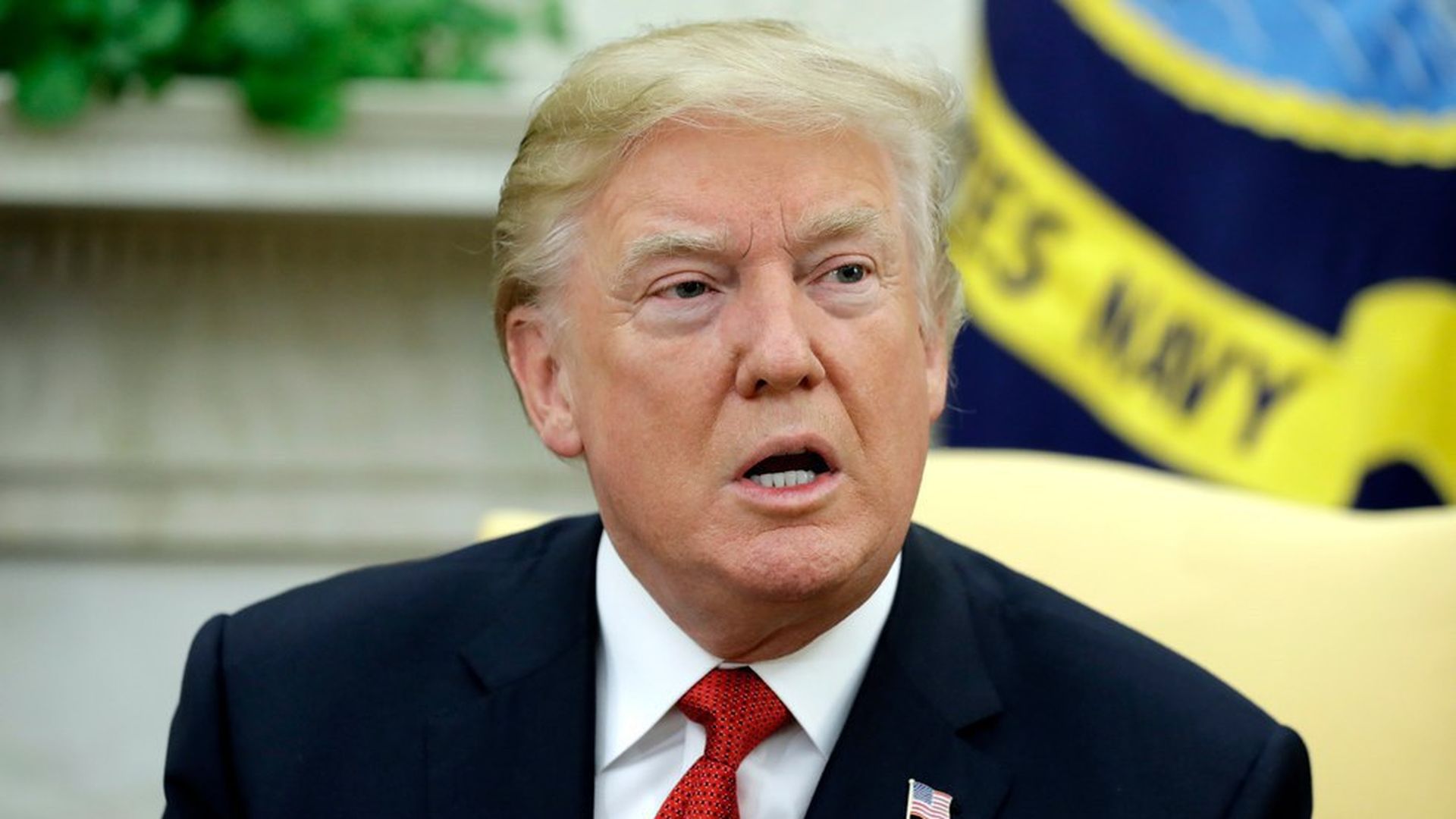 Although it has been known that Republicans first hired the firm behind the Trump-Russia dossier, it wasn't known which Republican group hired them — until now. The Washington Free Beacon, a conservative website, hired Fusion GPS (the firm) in 2015 to collect damaging information on various Republican presidential candidates, per NYT. They reportedly told Fusion GPS to stop collecting research on Trump when it became clear he was going to become the party's nominee.
Why it matters: The Free Beacon's chairman told NYT they had nothing to do with the dossier that the firm ultimately produced. "The Free Beacon had no knowledge of or connection to the Steele dossier, did not pay for the dossier, and never had contact with, knowledge of, or provided payment for any work performed by Christopher Steele," they said in a statement.
Don't forget: Fusion GPS has been in the news once already this week. Earlier, it was reported that Hillary Clinton and the DNC paid the firm to conduct research about Trump and his business dealings, which led to the dossier.
Big picture: Special Counsel Robert Mueller's Russia probe is certainly going to focus on the Trump-Russia dossier at some point. The Clinton-DNC news suggests that it was an attempt to discredit Trump, at least initially, and tied closely to her campaign. And The Free Beacon's New York hedge fund billionaire, Paul Singer, further complicates things with Trump: he has visited the White House and earlier he donated $1 million to the Trump's inaugural fund.
Go deeper