Conservative group launches tax ad targeting 42 Republicans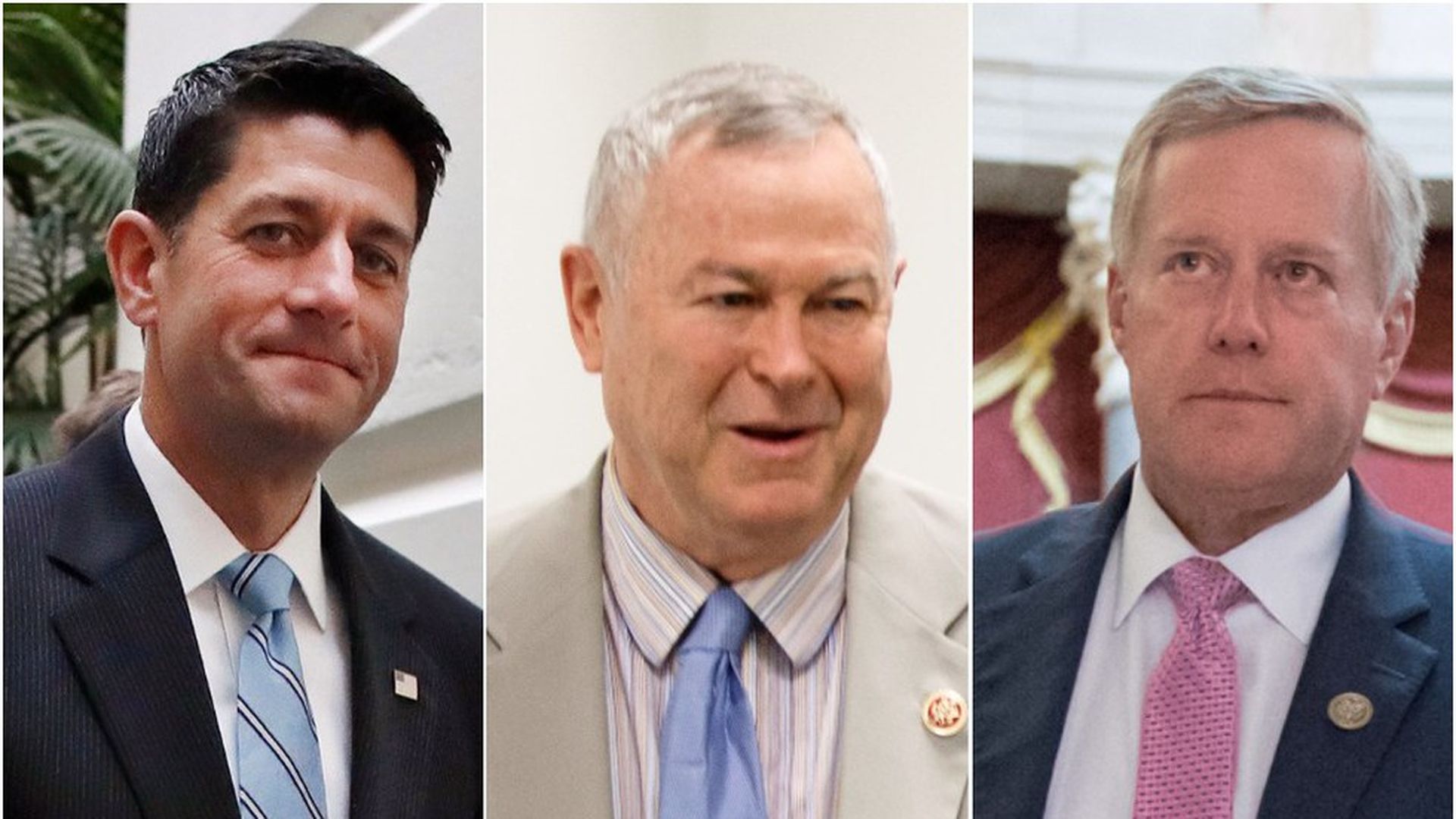 American Action Network, a center-right issue advocacy organization focused on tax reform, is launching a $500,000 digital ad arguing the Trump administration's tax plan will result in $1,200 tax cuts for middle class families.
Why it matters: The ad targets 42 Congressional districts represented by Republicans from leadership, key committees, Freedom Caucus, and those in vulnerable seats whose support on tax reform is critical.
The group's Middle Class Growth Initiative is behind the ad, which will run on platforms like Facebook, YouTube and Twitter for two weeks in the targeted districts. The middle-class tax cuts highlighted by the ad are based on an independent analysis featured on Forbes.
Some of the key Republicans targeted: House Speaker Paul Ryan, Freedom Caucus Chair Mark Meadows and Rep. Dana Rohrabacher. Watch the ad.
Go deeper: Republicans agreed to raise the bottom rate and double the standard deduction.
Go deeper