Connecticut insurers request hefty ACA rate hikes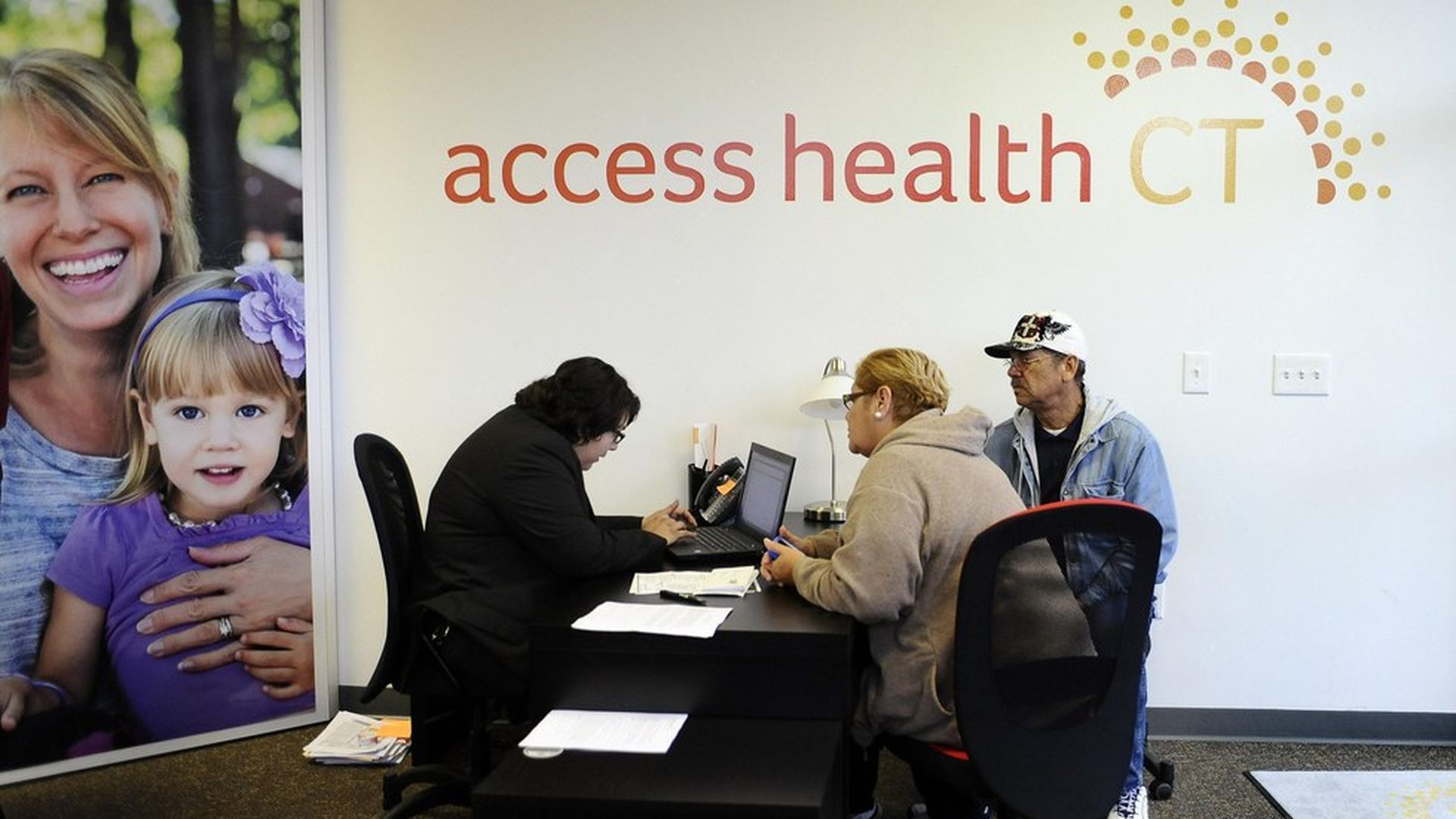 Only two health insurers sell Affordable Care Act plans on Connecticut's individual exchange, and premium rates could go up by a lot next year for the 86,000 people in the market. Anthem asked regulators for a 33.8% average rate hike to its 2018 individual plans, and ConnectiCare requested a 15.2% average increase. Both cited "increasing medical costs and greater demand for medical services."
Rates for policies sold off the exchange and for plans sold to small employers also could go up well above 10% on average. Connecticut's preliminary rates mirror the rate requests in Maryland last week, which were also high.
Our thought bubble: These are requested rates, not approved rates. But the Connecticut proposals assumed that the cost-sharing subsidies would be in place and that the individual mandate would be enforced — indicating health insurers are still recovering from underpricing their plans and are expecting more costly medical bills.
Go deeper