Congressional leadership ushered into White House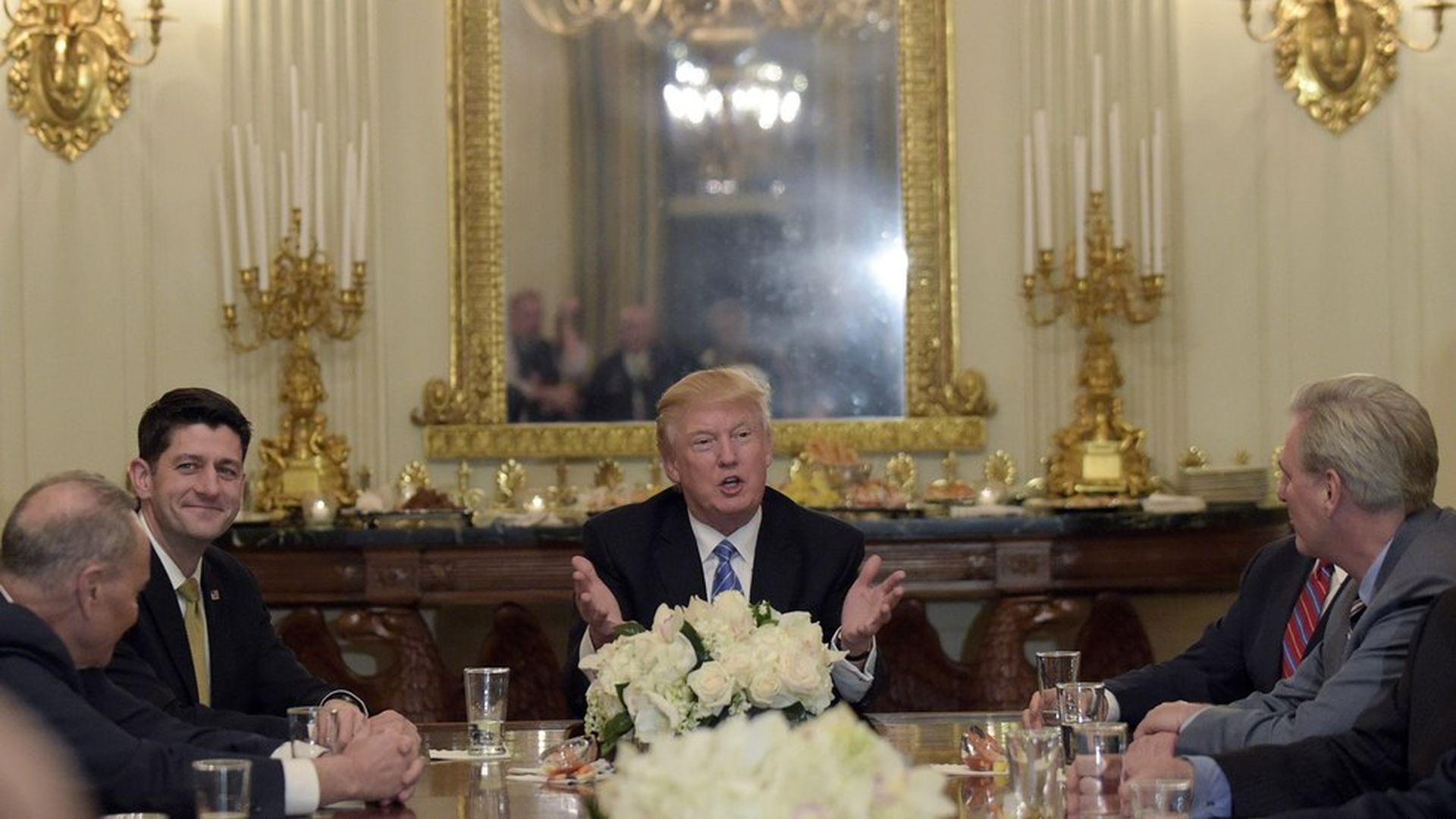 As the pool was leaving the room, POTUS said "we're about to make a big deal," and everyone laughed, per the pool report. Trump added they all have a "beautiful, beautiful relationship."
Who was there: Mitch McConnell, John Cornyn, Paul Ryan, Kevin McCarthy, Chuck Schumer, Dick Durbin, Nancy Pelosi, Steny Hoyer, Mike Pence, Reince Priebus, Jared Kushner, Steve Bannon, and Trump.
One fun thing: Meatballs were served.
Go deeper