Congressional Black Caucus members split over John Conyers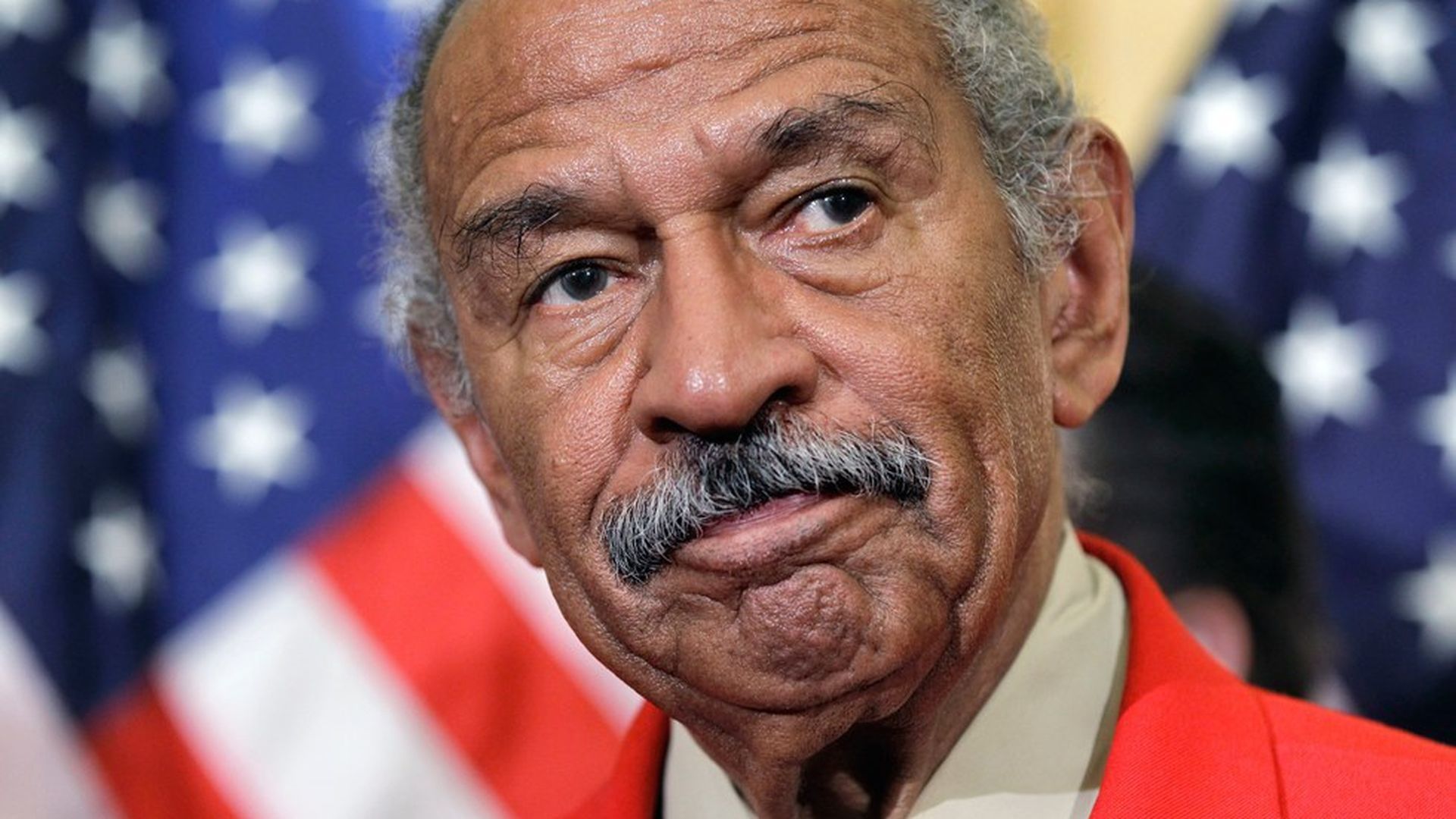 Amid swirling allegations of sexual misconduct against Michigan Rep. John Conyers, the Congressional Black Caucus' members and staffers are scrambling over how to have him exit without disregarding his legacy, BuzzFeed News reports. Conyers, 88, has denied all the allegations.
Why it matters: Conyers is a veteran, a leading figure in the civil rights movement and the House's longest-serving member. He is well regarded in the black community and a founding member of the CBC, which advocates for black causes.
BuzzFeed spoke with a dozen people inside or close to the CBC who seemed split over Conyers' fate in congress.
"When you have these iconic figures who have been on front lines, you just don't want to hear about that human side of them, that they have their faults, especially for someone like Congressman Conyers," CBC chairman Cedric L. Richmond (D-LA) told reporter Darren Sands.
Backdrop: The 88-year-old stepped aside from his role as the ranking Democrat on the House Judiciary Committee on Tuesday while a congressional ethics committee probes his allegations. Congressional sources told Axios that there's no chance Conyers will return to his post.
Go deeper